Plácido Domingo responds to sexual harassment claims after nine women come forward
13 August 2019, 11:26 | Updated: 13 August 2019, 17:25
The Spanish opera singer has released a statement responding to multiple claims of harassment made by several women.
World-famous opera singer Plácido Domingo has been accused by eight singers and a dancer of sexual harassment, the Associated Press reports.
According to the AP, the Grammy Award-winning singer and conductor has pressured women into sexual relationships since the 1980s, at venues and companies where he held managerial positions.
The AP reports that one accuser said Domingo "stuck his hand down her skirt" while others were kissed on the mouth, one in a dressing room, one in a hotel room and another at a lunch meeting.
"A business lunch is not strange," one of the singers has been reported as saying. "Somebody trying to hold your hand during a business lunch is strange — or putting their hand on your knee is a little strange. He was always touching you in some way, and always kissing you."
Domingo, 78, is famous for being one of The Three Tenors and still performs sell-out shows. He is General Director of Los Angeles Opera and his international Operalia competition has identified some of the world's finest opera singers.
As well as the nine women who have come forward, apparently "half a dozen others" have also come forward to suggest Domingo's behaviour, including repeatedly asking them to go on a date, has made them uncomfortable at one time or another.
The AP has spoken to a range of music industry professionals, including other singers, dancers, orchestral musicians, backstage staff, voice teachers and an administrator about the accusations, and those mentioned have apparently witnessed sexual behaviour, aimed especially at younger women.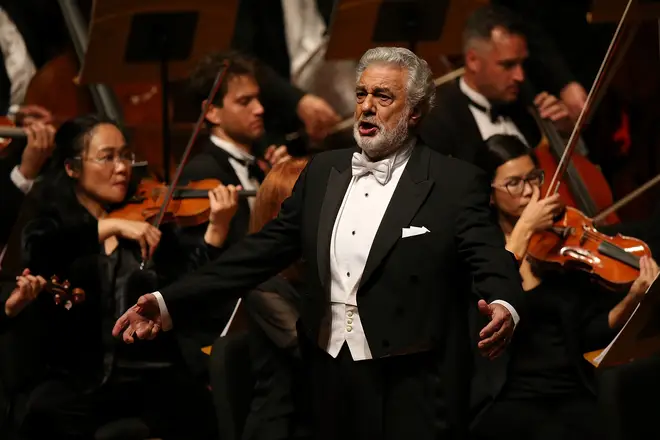 Domingo has released the following statement in relation to the claims:
"The allegations from these unnamed individuals dating back as many as thirty years are deeply troubling, and as presented, inaccurate.
"Still, it is painful to hear that I may have upset anyone or made them feel uncomfortable — no matter how long ago and despite my best intentions. I believed that all of my interactions and relationships were always welcomed and consensual. People who know me or who have worked with me know that I am not someone who would intentionally harm, offend, or embarrass anyone.
"However, I recognise that the rules and standards by which we are — and should be — measured against today are very different than they were in the past. I am blessed and privileged to have had a more than 50-year career in opera and will hold myself to the highest standards."
According to the AP, seven of the nine women who came forward with accusations have said they felt their careers adversely affected by their rejection of Domingo's advances.
Of the nine accusers, none have presented documentation, such as phone messages, supporting the claims and only one has agreed to be identified – mezzo-soprano Patricia Wulf, who sang with Domingo at Washington Opera.
While the AP has agreed to withhold details of certain cases to protect accusers' identities, other incidents have been reported in more detail.