This pianist just set fire to her grand piano in her new music video
24 June 2019, 18:30 | Updated: 26 June 2019, 10:39
Jennifer Thomas - THE FIRE WITHIN (Ft. The Rogue Pianist) OFFICIAL MUSIC VIDEO - Dueling Pianos
Concert pianist Jennifer Thomas carried out the fiery stunt for her new music video.
In her latest music video, composer and concert pianist Jennifer Thomas sets fire to her piano.
The award-winning performer came up with the idea to promote her new song, 'The Fire Within', and a flaming black grand in the middle of the California desert was the next step.
Speaking to Deseret News, Thomas explained: "We thought it would just burn for a little bit, but it completely burned to the ground.
"I had this old antique seven-foot Behr Brothers piano that I've actually used for four music videos where we had to film outside. We've taken it out on the beach and into the forest. It's gotten covered in sand and mud, and I really didn't care about it."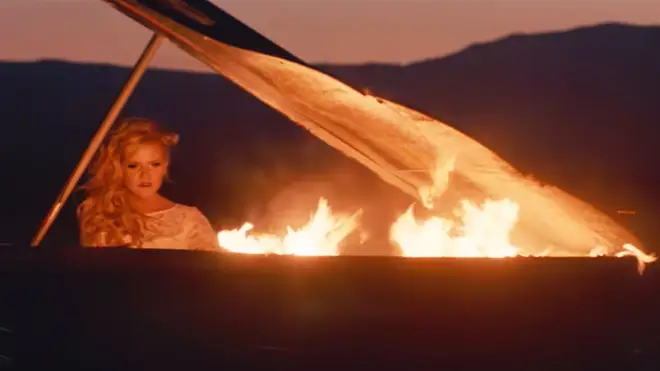 The Yamaha-sponsored artist added that while filming the previous video for 'A Beautiful Storm', the instrument became severely damaged, rendering it pretty much unplayable.
Thomas said: "So people were asking me, 'What are you going to do with your piano? Are you going to turn it into a bookcase? Or put it in your garden as an art piece?' And I was like, 'I think I'm going to set it on fire, actually."
The pianist also took to social media to unravel her idea further:
Although the unusual stunt has had mixed reviews, many of her fans were excited about the idea: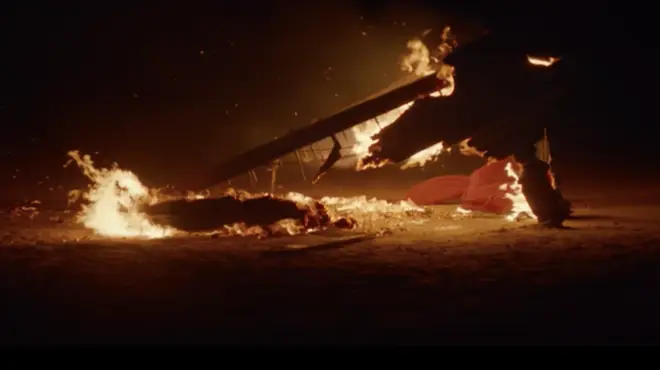 Thomas is pleased with the dramatic mood it added to the video: "It mostly has to do with the inner drive in all of us to want to overcome challenges and better ourselves.
"All of the songs that I wrote for that album came from a really personal place in me. I just felt like there was an inner drive and fire within me to conquer the challenging things in my life."
"In response to the mixed reactions on social media, Jennifer adds: "I think it's important to encourage artists to express themselves in their music as well as their videos, and to trust their choices. The creation of music is not only an expression of creativity and beauty for others to enjoy, but for most artists it's also a telling of their own personal stories and struggles in their lives behind the music.
I've loved all of my instruments, and I am enjoying all the wonderful pianos I'm meeting along the way on my summer tour, as I tell my own story to my audiences."
Find out more about Jennifer Thomas' 'The Fire Within' 2019 summer tour here.
25 June 2019: This article has been edited to clarify that Jennifer Thomas used an already-retired piano for the making of this video.