Parents in Scotland can't afford music lessons for their children
5 June 2018, 17:52 | Updated: 5 June 2018, 17:56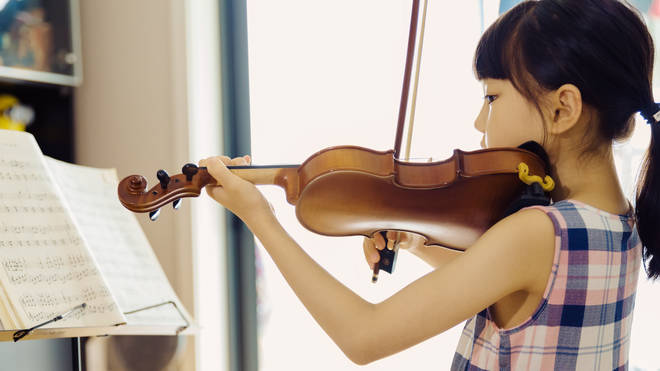 Teachers will call for children's music tuition in Scotland to be protected, as authorities in Clackmannanshire confirmed plans this week to double the cost of musical instrument lessons to £524 a year.
The new cost, which works out as £17.50 for a half-hour class, has been described as "outrageous" by The Educational Institute of Scotland (EIS).
Around 150 of 350 families have written to the authorities saying they will no longer be able to pay for their child to learn an instrument at school.
The news follows similar concerns around the recent decision to impose fees of £354 in West Lothian, where music lessons are currently free of charge.
More than two thirds of councils across Scotland now charge parents for musical instrument lessons, while some charge a further annual fee for hiring instruments.
A source told Scotland on Sunday the Clackmannanshire council had been 'inundated' with letters from parents: "The council has had well over 100 replies, all withdrawing their children from lessons. It is a very steep fee increase and out of order.
"It'll decimate the service introducing fees with such severity."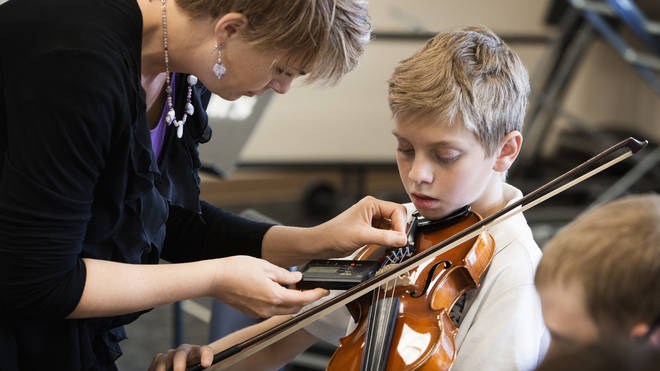 This week, teachers will call for music tuition to be protected across Scotland at the EIS conference in Dundee.
A public petition on the Scottish Parliament website has called on the government to change the law to make music lessons free and available "as of right to all children".
A spokeswoman from the Clackmannanshire Council told The Scotsman: "The Council's budget seeks to protect essential services while improving our financial sustainability. The concessionary rate remains unchanged and the SQA [qualifications] element of music tuition remains fully funded by the Council."
Outside of Scotland, there is concern that some areas of the UK are being inundated with fees, while others still benefit from free music lessons.
Writing in a letter to The Observer, musicians including violinist Nicola Benedetti and cellist Sheku Kanneh-Mason said: "There is deep concern that instrumental music learning is being left to decay in many British Schools."
They continued: "It is crucial to restore music's rightful place in children's lives, not only because of all the clear social and educational benefits that are well documented, but also to demonstrate the joy of making music… should be a universal right, all across the UK."