Dame Kiri Te Kanawa hits out at plans to cut New Zealand's only classical music station
7 February 2020, 10:42 | Updated: 7 February 2020, 12:28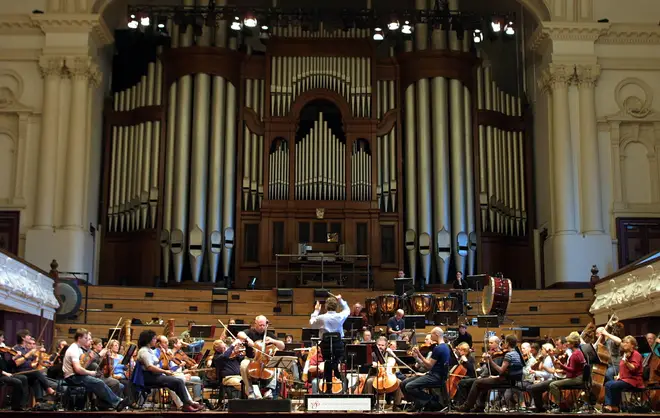 The country's 'fine music network' to be replaced by an automated service in plans Dame Kiri Te Kanawa calls "an inestimable blow to the arts in New Zealand"
In a blow to classical music in the country, New Zealand will lose its live-presented classical music radio station RNZ Concert.
It's part of cuts and restructures as Radio New Zealand plans to launch a new platform aimed at an 18-35 audience.
Radio New Zealand's classical music station has been part of the country's cultural life since the 1950s. It broadcasts recordings, cultural interviews, and live concerts from Kiwi orchestras including the New Zealand Symphony Orchestra and Auckland Philharmonia Orchestra.
In proposed changes, the classical station will lose its FM frequency, all its presenters, interviews and live programmes. Playout of recordings will only continue as a fully automated playlist on a digital stream and AM frequencies. Under the plans, New Zealand will have no longer have a live-presented radio station dedicated to classical music.
According to 2018 radio survey data, RNZ Concert has a weekly cumulative audience of 178,500, or 4.2 percent of all people in New Zealand aged 10+.
Dame Kiri Te Kanawa calls on RNZ to reconsider
Commenting on the proposals, legendary New Zealand soprano Kiri Te Kanawa called it "an inestimable blow to the arts in New Zealand".
"So many of our young artists have become known to a wide audience thanks to broadcast on RNZ Concert. I sincerely hope that the powers that be in RNZ will reconsider the backward step announced in the media today."
Job losses for presenters and music staff
RNZ Concert staff were informed about the proposed changes on Wednesday morning (NZ time) by RNZ music content director Willy Macalister, head of radio and music David Allan, and chief executive Paul Thompson. Radio New Zealand described the meeting as "emotional, occasionally heated". 17 jobs will be lost, including those of all RNZ Concert presenters.
In an interview broadcast on Wednesday, RNZ chief executive Paul Thompson said: "We are thinking five and ten years ahead. We need to start to connect with younger New Zealanders".
According to Radio New Zealand reporting, the classical station's FM frequency will be used for a "new youth service" aimed at 18 to 35-year-olds, with a focus on New Zealand popular music.
Radio New Zealand will continue broadcasting classical music in an automated, presenter-less playlist, played in mono on AM, in stereo online and via the country's Freeview digital service.
RNZ Mediawatch's Colin Peacock said: "Symphonies don't sound great on AM but people are going to have to get used to that. And that's how it was in the past."
On social media, many RNZ Concert fans lamented the news for culture and the arts in New Zealand.
As promised some thoughts: RNZ's gutting of the concert programme seems to me to be the antithesis of increasing diversity. The majority of radio is already geared for the so-called youth market (i.e. popular music). RNZ Concert's point of difference and appeal is that it is not

— Dr Aleisha Ward (@nzjazzhistory) February 5, 2020
Musicians 'appalled' by decision
On Twitter, fans of the station described the move as "a great cultural loss" and "the death of music, the arts and culture" in the country.
New Zealand baritone Chris Bruerton is now based in the UK, singing for the a cappella group The King's Singers. He told Classic FM about the importance RNZ Concert played in shaping his ambition as a singer.
"I grew up listening to Concert," he said. "As a young musician aspiring to make it in the classical world, it was a source of great inspiration, particularly when it came to recordings of live music, singing competitions, and interviews with New Zeland classical artists who were doing amazing things in the country and around the world.
"Classical music often struggles for profile in the media environment of a small country. Concert is one of the staunch, loyal supporters of our amazing classical traditions, and that big part of Kiwi life."
New Zealand-based conductor Marc Taddei wrote in a Facebook post: "I am appalled by this decision. I am also filled with sympathy for the presenters of RNZ Concert, whose work on behalf of New Zealand Art music is a vital reason why our culture is as vibrant as it is."
London-based Kiwi soprano Madeleine Pierard pointed to the value RNZ Concert has in sharing live music and creating a profile for New Zealand artists. She told Classic FM: "The practice of recording and live broadcasting of classical concerts in New Zealand has sustained a standard of music-making that is comparable to anywhere in the world, and far higher-reaching than a country with such a small population otherwise would be. It has generated an enormous source of pride for all NZ artists who have realised this once working overseas."
The cultural importance of the station is also highlighted by violinist Benjamin Baker, who moved from New Zealand to the UK to further his studies. He told us: "RNZ Concert was a big part of my childhood as a listener but later as a source of support and encouragement as a young soloist."
"In my life as a violinist I am often reminded of the sometimes unseen potential of music to have a lasting impact on people's lives, and the opportunity we have as musicians and professionals in music to share that as widely as possible. To me, RNZ Concert was a symbol of this opportunity and a standard-bearer for New Zealand music and musicians."
Radio New Zealand also runs a news and current affairs station RNZ National. It is fully funded by the country's government through New Zealand on Air.
A spokesperson for Radio New Zealand said there was no media release about the plans and referred Classic FM to an opinion piece on the New Zealand current affairs website Stuff which labeled the plans a "massacre", saying the "proposed cuts to RNZ Concert are sad but necessary in the current climate".