New Releases: Mozart Piano Concertos and Bach Flute Sonatas
27 April 2020, 10:00 | Updated: 27 April 2020, 10:01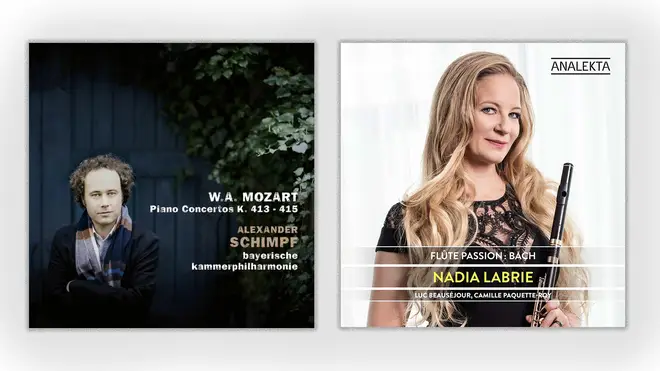 Throughout the week Classic FM's presenters bring you the best new recordings, including world exclusives and premiere broadcasts of latest releases. This week: Mozart Piano Concertos and Bach chamber works.

John Suchet plays a track from his featured Album of the Week at 10.15am every weekday.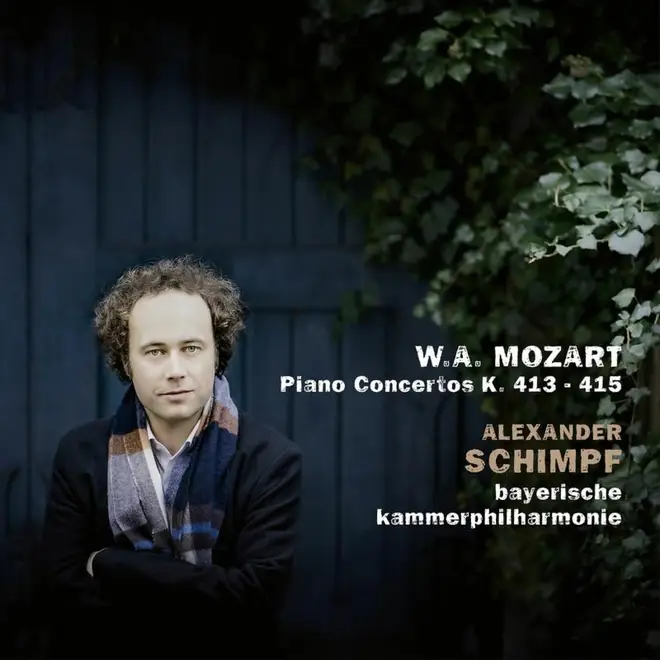 Mozart Piano Concertos – Alexander Schimpf
Avie Music
The debut orchestral disc from German pianist Alexander Schimpf is our Album of the Week this week, and it features Mozart's Piano Concertos Nos. 11, 12 and 13, which are part of his early to mid compositional output.
Teaming up the Bayerische Chamber Philharmonic, the 38-year-old German pianist says of the works, "Mozart's music poses special challenges to performers, and they have often been pointed out ... This music should ideally be presented as something that emerges entirely naturally, of its own accord.
"All the mental and technical effort in the background should be eliminated from the forefront of perception. Otherwise, the typically 'floating' Mozartian natural effect, that magical inner balance, cannot emerge..."
Schimpf is a German Music Competition, International Beethoven Competition and Cleveland International Piano Competition winner, and has performed in top venues around the world.

John Brunning plays a track from his featured Discovery of the Week at 6.20pm every weekday.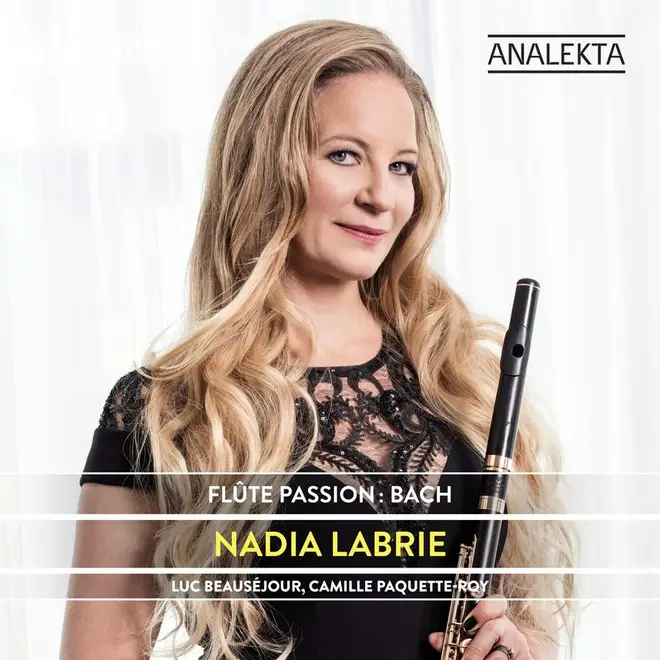 Flute Passion: Bach – Nadia Labrie, Luc Beauséjour & Camille Paquette-Roy
Analekta
Flautist Nadia Labrie teams up with pianist Luc Beauséjour and cellist Camille Paquette-Roy for a selection of Bach chamber works, including the Trio Sonata in G Major, BWV 1039, and the beautiful A minor Partita for Solo Flute.
A centrepiece of the collection is the magnificent Sonata in B minor, one of Bach's best works for the instrument, and an enduringly important part of any player's repertoire (listen below).
Our Discovery this week is the second in Labrie's Flute Passion series, following her collection of works by Schubert.
Sonata in B Minor, BWV 1030: I. Andante (Arr. for Flute, Piano & Cello)