New releases: John Williams - A Life in Music, Alec Frank-Gemmill - Before Mozart
7 May 2018, 10:15 | Updated: 11 May 2018, 10:06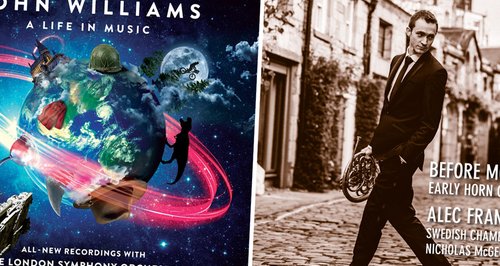 Throughout the week Classic FM's presenters bring you the best new recordings, including world exclusives and premiere broadcasts of latest releases.

John Suchet plays a track from his featured Album of the Week at 10.15am every weekday. You can buy your own copy from the Classic FM store here.
John Williams: A Life In Music
Classic FM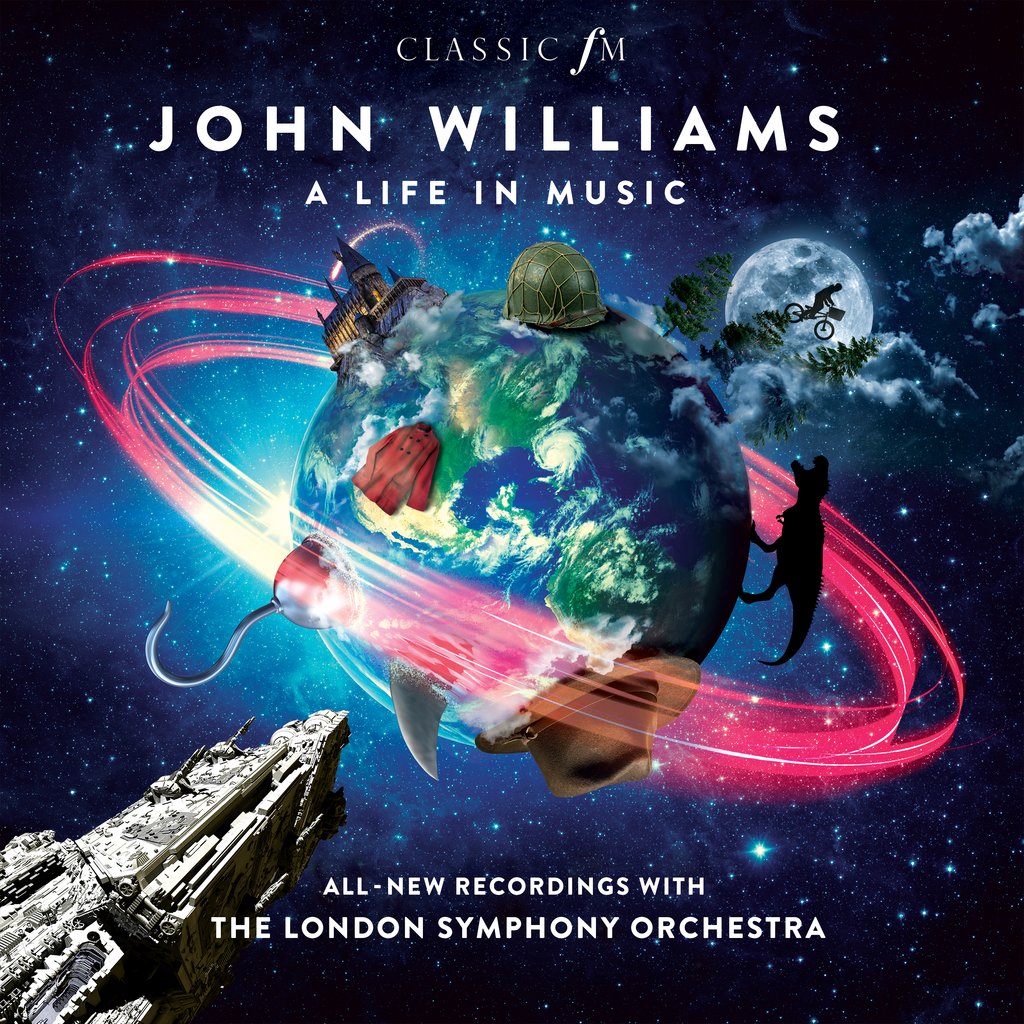 An extraordinary collection of music from the most iconic films of our time by the world's most successful film composer. The album, released on May the 4th (International Star Wars Day) features brand new recordings with the London Symphony Orchestra, who recorded many of the original versions, and includes a world premiere recording of Schindler's List for cello.

John Brunning plays a track from his featured Drive Discovery at 6.15pm every weekday.
Alec Frank-Gemmill - Before Mozart
BIS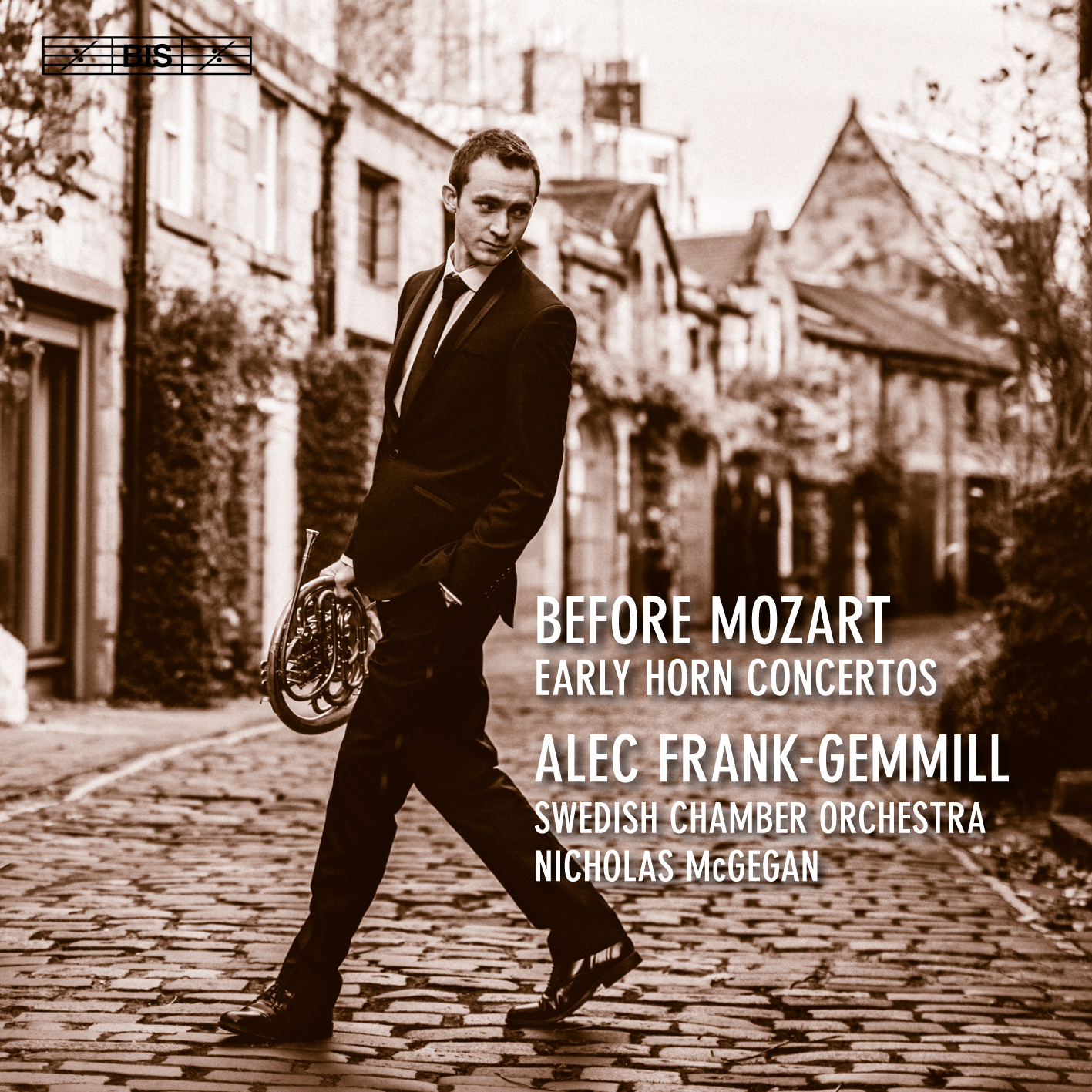 Mozart's horn concertos are so well-known that for many listeners the sound of the horn and Mozart are virtually synonymous. Mozart was not the first composer to write solo concertos for the horn, however, and works from earlier on in the eighteenth century give a quite different perspective on the instrument. With this disc soloist Alec Frank-Gemmill provides insights into some of these early horn concertos, by composers ranging from Telemann to Haydn, by way of Mozart's own father, Leopold. (via BIS)

David Mellor picks out his three favourite new releases and re-releases every week - including his own Album of the Week and a Bargain Boxset - bringing you lots of new recordings to explore.

Album of the week

Yeol Eum Son/Sir Neville Marriner - Mozart Piano Concerto No.21
Onyx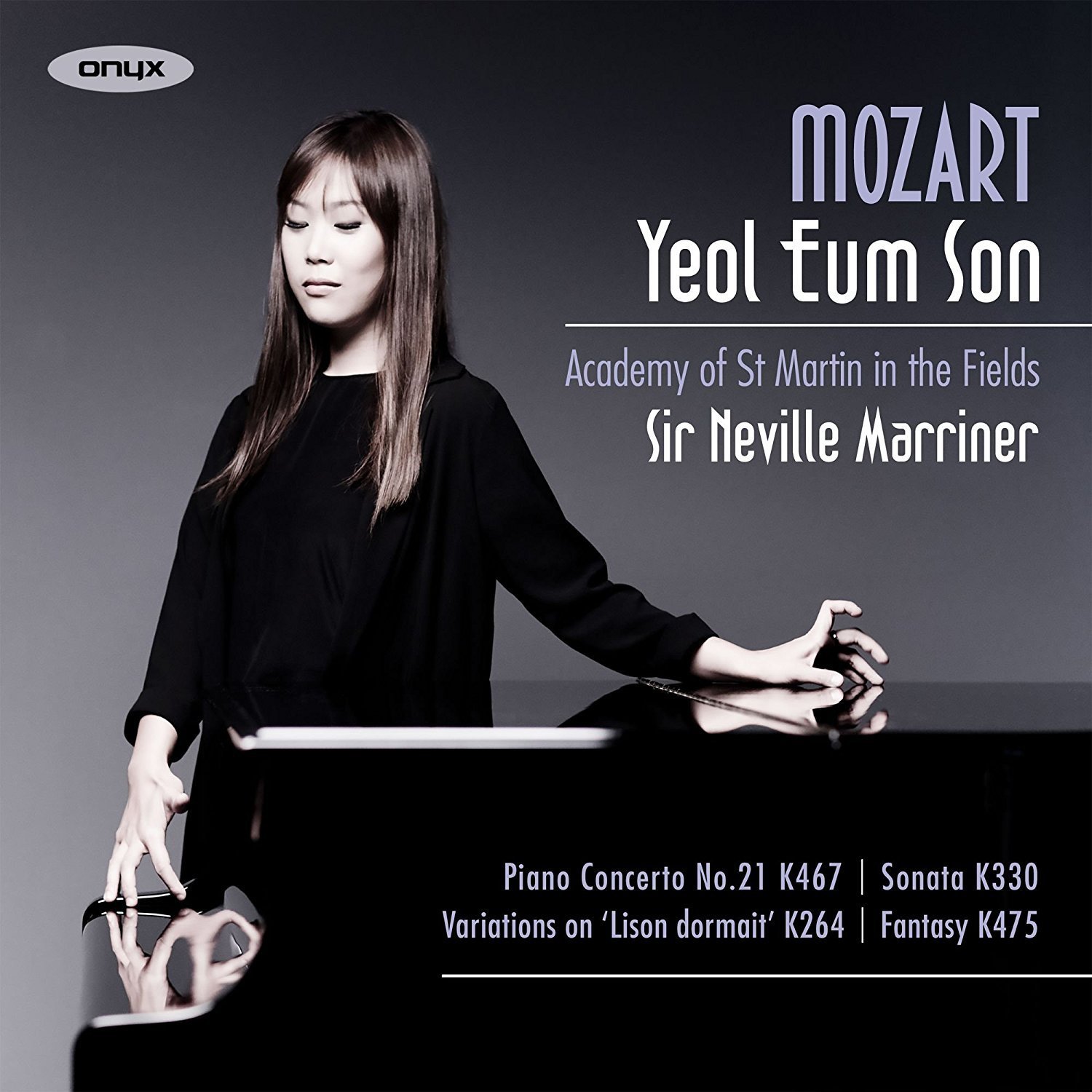 Listening to this artist-led Onyx issue, some words of T.S Eliot came to mind; "This is the way the world ends, Not with a bang, but a whimper".

Because this innocuous performance of Piano Concerto 21, with an accomplished, but hardly world beating, Korean pianist, marks the final visit to the recording studio of the late, lamented Sir Neville Marriner.

During the course of his career, Neville made more recordings even than Karajan, so it would have been nice if this last one was something more substantial.

However, he and the Academy are on good form, with, amongst other delights, a bracing account of the Finale. And Ms Son is perfectly competent. If you heard this in the concert hall, you would be pretty pleased. But whether it is worthy of perpetuation on CD is another matter.

The attractions of this disc though are enhanced by the couplings; three of Mozart's finest solo piano pieces, including the engaging Sonata No. 10.
Christa Ludwig - The Complete Recitals on Warner Classics
Warner Classics, 11CDs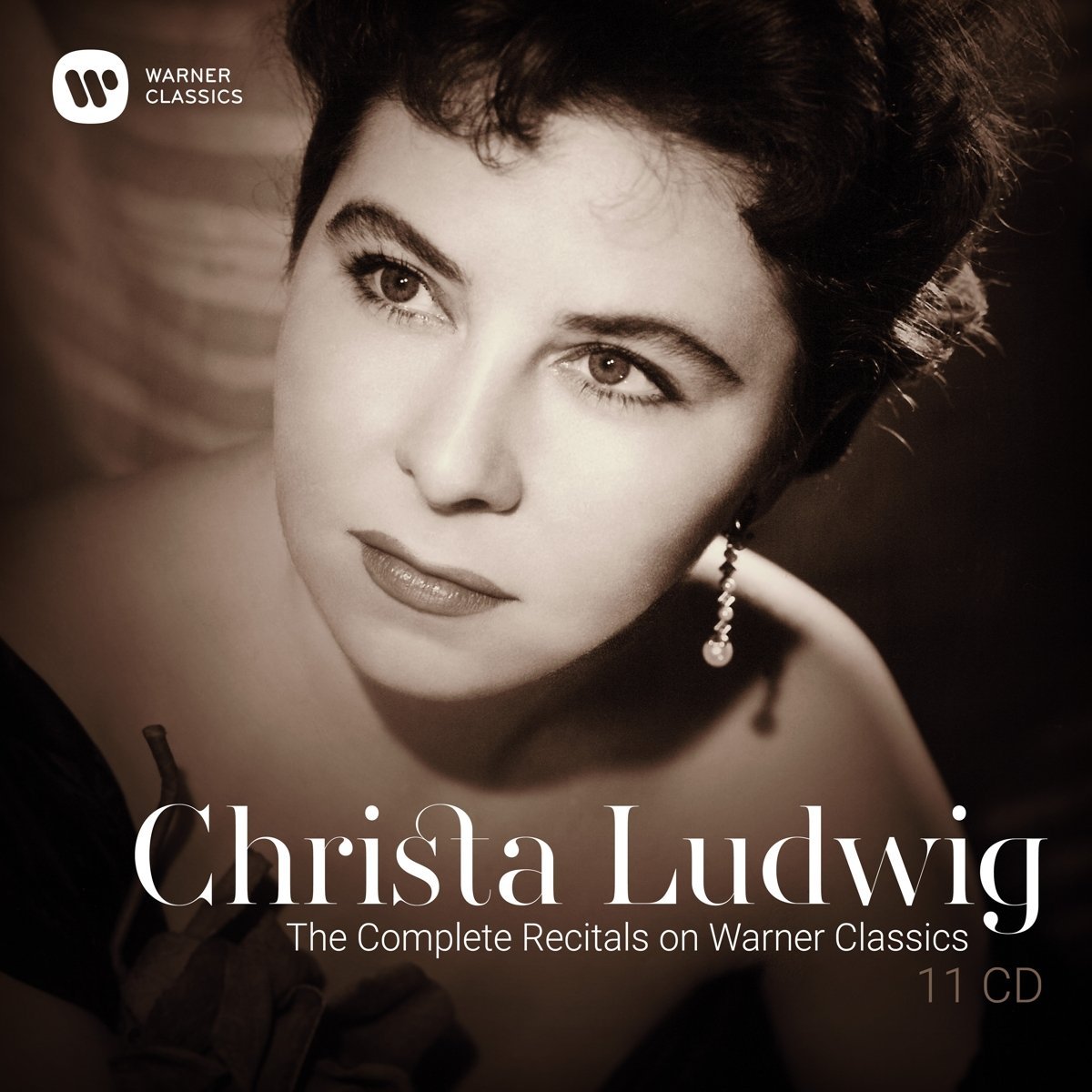 The hugely distinguished mezzo Christa Ludwig celebrated, with minimal fuss, her 90th birthday in March.

This Warner box encapsulates much of her art at its finest, with a series of Lieder recitals, some with piano, others with orchestra, that shows all too clearly her quality.

The full range of German/Austrian Lieder is embraced here, with the Wolf recordings especially significant.

Then there's lots of Mahler – always a great Ludwig favourite.

The Song of the Earth with Fritz Wunderlich, is very special indeed.

Unmissable for connoisseurs of the voice. Or the curious who want to get to know, with a superb guide in Ludwig, the core Austro-German song repertoire.

At £22 this is a snip.
BEST BARGAIN
Prokofiev - Romeo and Juliet (Baltimore Symphony Orchestra/Marin Alsop)
Naxos
This recording, made in Baltimore in October 2015, is self-recommending, and shows Marin Alsop and her orchestra at their best.

This complete Romeo and Juliet runs to almost 2½ hours, and is excellent value. The performance is first class, as is the playing, and if you only know Romeo and Juliet from the suites, you have a treat in store.