New releases: Boris Giltburg plays Rachmaninov Piano Concert No. 2 & Steven Isserlis plays Haydn and CPE Bach's Cello Concertos
11 September 2017, 10:00 | Updated: 15 September 2017, 10:03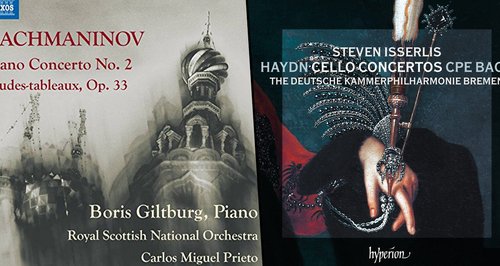 Throughout the week Classic FM's presenters bring you the best new recordings, including world exclusives and premiere broadcasts of latest releases.


John Suchet plays a track from his featured Album of the Week at 10.15am every weekday.
Rachmaninov: Piano Concerto No. 2 - Boris Giltburg with the Royal Scottish National Orchestra conducted by Carlos Miguel Prieto
Naxos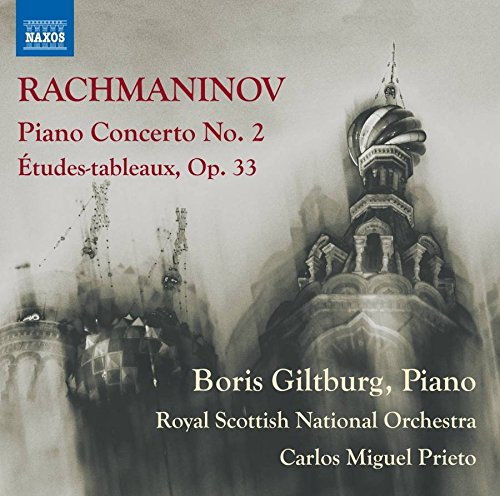 Rachmaninov's Piano Concerto No. 2 is one of the most passionate and beloved concertos in the repertoire, its lyricism and virtuosity charting a trajectory from darkness through idyll to dazzling triumph. The Études-tableaux, Op. 33 are richly characterised musical evocations, expressive and often explosive, that reflect a more angular, modern aspect.
"Rachmaninov's Second Piano Concerto is, simply, one of the greatest pieces of music written. No matter how often played, the opening theme still takes my breath away the tremendous struggle and passion in it, and its sheer presence onstage are exhilarating and awe-inspiring. And this is just the beginning of a concerto which gives us one highlight after another, and which, besides the virtuosity and the emotional charge, contains so much lyricism and light." Boris Giltburg


John Brunning plays a track from his featured Drive Discovery at 6.15pm every weekday.
Haydn & CPE Bach: Cellos Concertos - Steven Isserlis with the Deutsche Kammerphilharmonic Bremen
Hyperion
If the two Haydn concertos are the most accomplished contributions to the cellos burgeoning repertoire written in the eighteenth century, the CPE Bach coupling is scarcely less fine. Two charmingly rococo encores complete this latest essential release from Steven Isserlis.

David Mellor picks out his three favourite new releases every week - including his own Album of the Week, a Bargain Boxset and a Bargain Album - bringing you lots of new recordings to explore.
Album of the Week
Brahms: Nelson Freire
Decca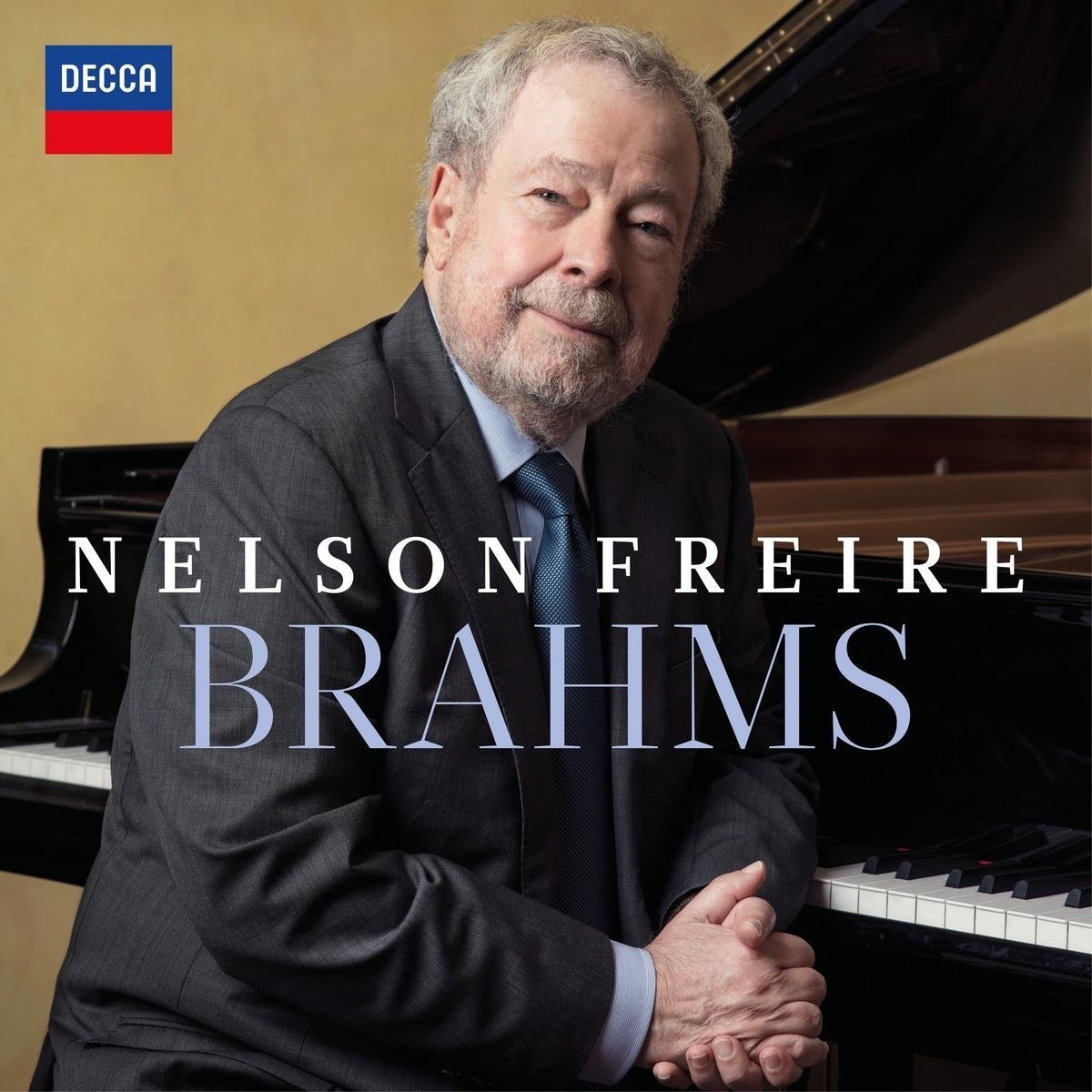 The veteran Brazilian pianist Nelson Freire made his recording debut fifty years ago with Brahms's early F minor Sonata, which is now the centrepiece of this new album, one of his rare forays into the studio.
The Sonata is not however, for me, the most alluring part of this album. It's the rest of this generous 73 minute Brahms recital that I especially enjoy; a selection of Brahms's inward and thought provoking late piano music. Music which will surprise those who think of Brahms merely as a big boned composer of massive symphonies, and two equally big and imposing piano concertos.
This music is well worth getting to know, if you don't know it. If you do, you will find Freire's insights endlessly interesting.
Bargain Box

Martha Argerich and Friends: Live from Lugano
Warner Classics (3CDs)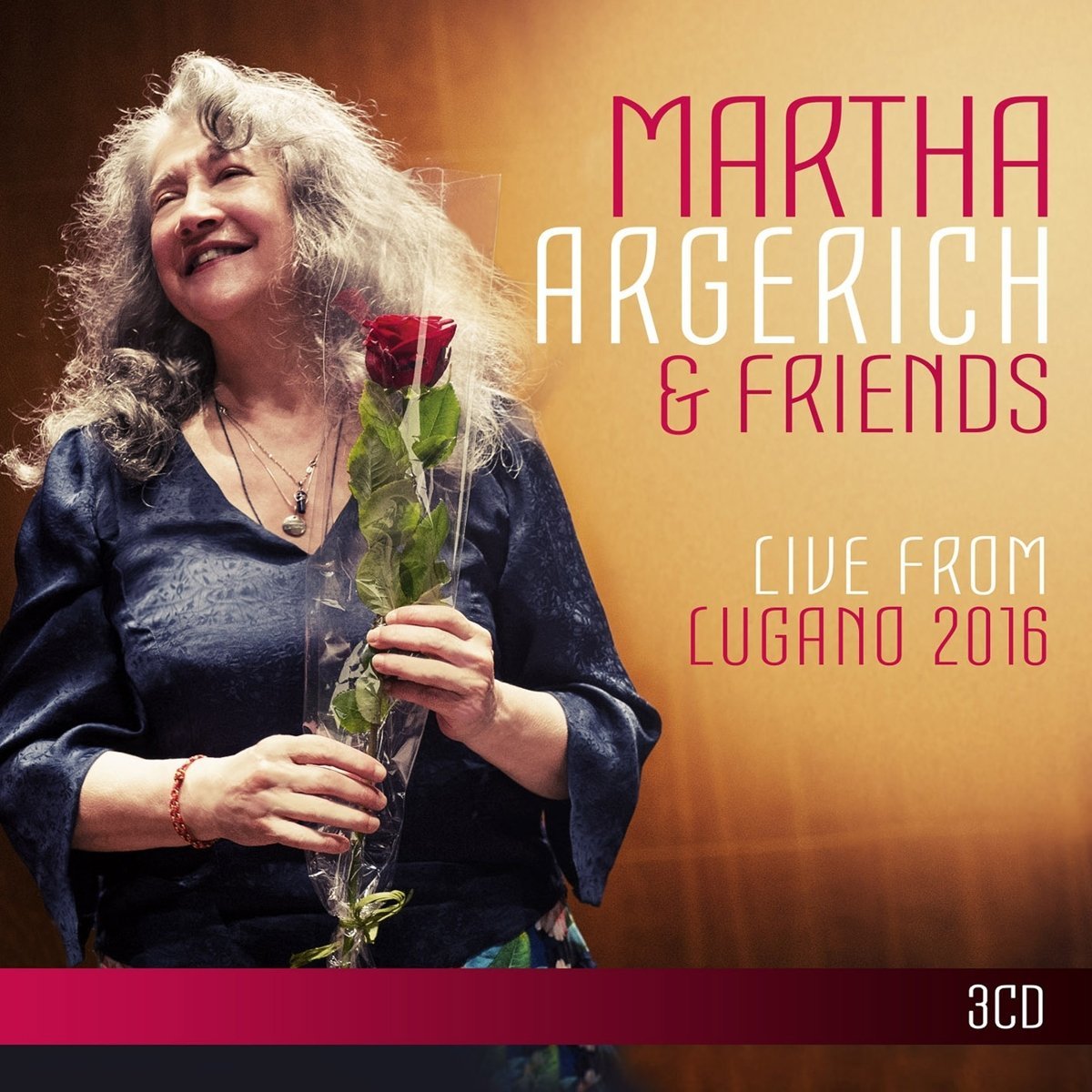 This generous 3½ hour, 3CD set, offers the highlights of the fifteenth, and sadly, last, Festival, held in the beautiful Swiss lakeside town of Lugano.
For the last almost 20 years, Martha Argerich has, every summer, gathered together friends and disciples to play an extraordinary range of music. And happily, EMI, and later Warners, have been there, to allow all of us who weren't' there to share in the fun.
As befits this final offering, there are some very special things. Argerich plays not one, but two big pieces for piano and orchestra; the Ravel concerto, and also, Beethoven's Choral Fantasy.
Even more special, perhaps, is a solo performance by Argerich of Ravel's ferociously difficult Gaspard de la Nuit. For more than 30 years, Argerich, while still playing concertos and chamber music in public, avoided giving solo recitals. So this performance is a real rarity, and of the highest quality.
Bargain Album

Espoir - Michael Spyres
Opera Rara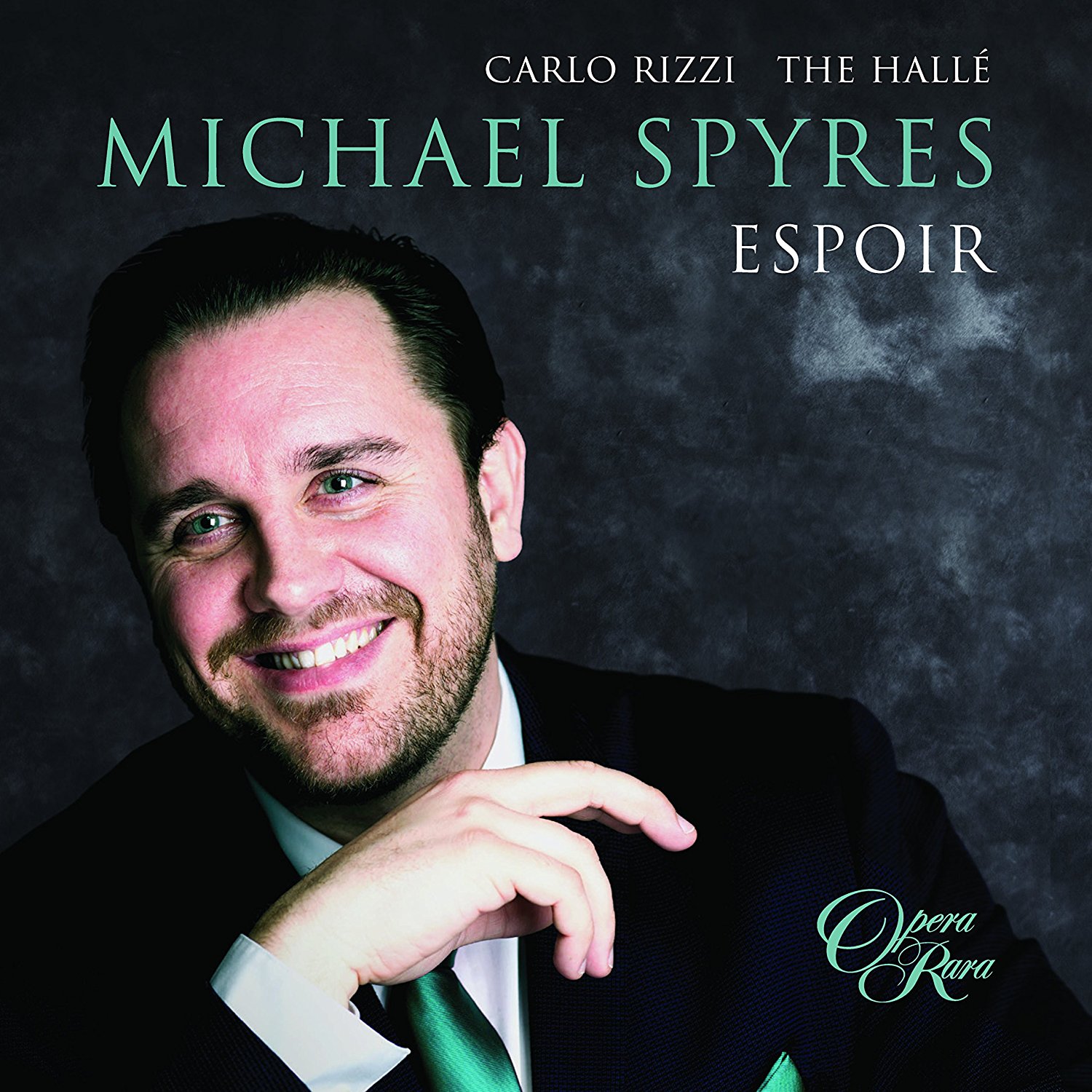 It's good to see new tenors arriving on the scene with some regularity these days. And while there's no new Pavarotti in town, there are some serious talents emerging, of which, I would say, the American Michael Spyres is one of the most promising.
Here, well accompanied by the Hallé under the experienced Carlo Rizzi, Spyres offers a generous 78 minute recital of bel canto music (from the first half of the 19th century). A lot of these arias are not themselves well known, even though most of the composers, such as Rossini, Donizetti, and Verdi, are. Indeed, probably the only familiar piece for even opera buffs is the aria from Donizetti's Lucia di Lammermoor.
Spyres has an excellent technique, and is well able to cope with all of this music's many technical demands. He has a pleasing tone, even if not a truly opulent Italianate one.
Once you have listened to this CD, I am sure you will agree a most promising future beckons for him.