Looking for a way to entertain your kids? Listen to David Walliams' Marvellous Musical Podcast
19 August 2019, 17:03 | Updated: 18 February 2020, 11:07
Why not listen to Classic FM's 10-part podcast presented by the best-selling author and TV personality David Walliams?
Mozart may have written wonderful music, but did you know he also loved a good fart joke? Or that Beethoven was so scruffy he was once arrested for being a tramp?
If you're looking for a way to entertain your kids, have a listen to Classic FM's 10-part podcast series, aimed at introducing children to the wonderful world of classical music.
How can I listen to David Walliams' Marvellous Musical Podcast?
Download the Classic FM app for iPhone and iPad to listen & subscribe via Global Player
Tap here to listen and subscribe via Global Player online
Tap here to listen and subscribe on Apple Podcasts (for iOS devices)
Tap here to listen and subscribe on Google Podcasts (for Android devices)
And if you have an Amazon Alexa device you can enable the Global Player skill (by saying "open Global Player or visiting the skill store). Then all you have to do is say: "Ask Global Player to play David Walliams' podcast"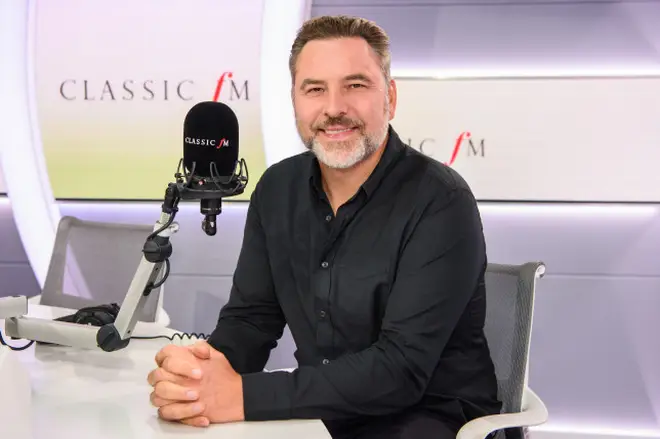 Best-selling children's author and TV personality David Walliams presents each episode, bringing to life the stories of the great composers.
The episodes introduce children to composers like Mozart, Ethel Smyth, Liszt and Clara Schumann but will also cover topics including Ballet, the history of the piano and some of the world's strangest instruments.
And what's more, there are a few familiar voices in each episode, from Classic FM and its sister stations at Global.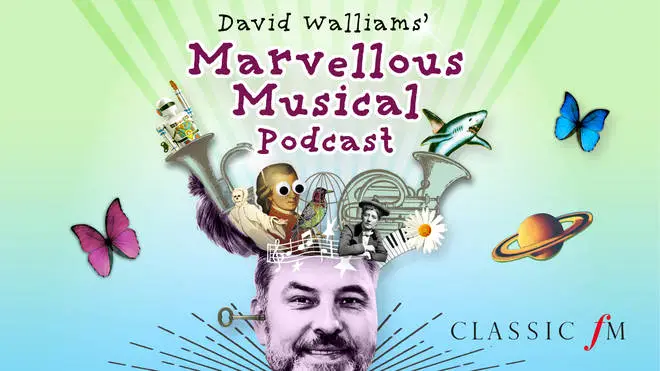 David Walliams said: "I'm incredibly happy to be working with Classic FM on a brand new venture, bringing the fascinating stories and the works of iconic composers to life, through fun and insightful storytelling.
"It's wonderful to be able to bring a whole genre of music to a new generation of children, whilst getting the rest of the family listening and enjoying at the same time."
Classic FM's managing editor Sam Jackson said: "At Classic FM, we have always passionately believed that classical music is for all – young, old, and everyone in between. That's why we're excited to launch David Walliams' Marvellous Musical Podcast. As a father of four young children myself, I think it's the perfect way to introduce the next generation to classical music – not to mention adults, too. It's fun, it's entertaining, it's cheeky and we know it will attract many new listeners to enjoy what we at Classic FM proudly declare to be the world's greatest music."
David Walliams' Marvellous Musical Podcast: Episodes
1. Mozart: A look into the weird and wonderful life of Mozart – from his beautiful compositions to his ridiculous sense of humour.
2. Liszt: Franz Liszt was music's first true rock star, baby. Join David Walliams as he enrols in Liszt's school of cool, and discovers what it really means to rock, old school.
3. The piano: This instrument may seem pretty black and white, but there's more to the piano than meets the eye. Join David Walliams as he travels inside the piano, discovers its most famous players and explores the unlikely ways it changed music forever.
4. Ethel Smyth: We journey back a hundred years to explore the life of Ethel Smyth: composer, suffragette and all-round legend. Also, there are pirates.
5. Ballet: You may think it's all tutus and tippy toes, but join David Walliams as he discovers the highly competitive, fantastically strange world of ballet.
6. Maverick musicians: They broke the mould and changed the face of music. Meet the marvellous mavericks and devilish divas who took the musical world by storm. And don't be surprised if a number of old friends turn up to join the party…
7. Beethoven: You've heard his music, now it's time to hear his story. David dives into the life of one of history's greatest – and grumpiest – composers.
8. Clara Schumann: It's time to delve into the tale of Clara Schumann, the phenomenally gifted composer who was, in many ways, The Greatest Schumann.
9. Weird instruments: From a helicopter quartet to a vegetable orchestra, prepare to have your idea of what an 'instrument' can be blown wide open. David Walliams explores some of the most fantastical, needlessly complex and sometimes tasty musical instruments that human beings have ever created.
10. John Williams: David Walliams takes a ride through the magical career of legendary film composer John Williams, from Star Wars to Harry Potter – with a little help from a ghost.