Listen to all your favourite podcasts in the new Classic FM iOS app
29 November 2018, 09:00 | Updated: 29 November 2018, 09:01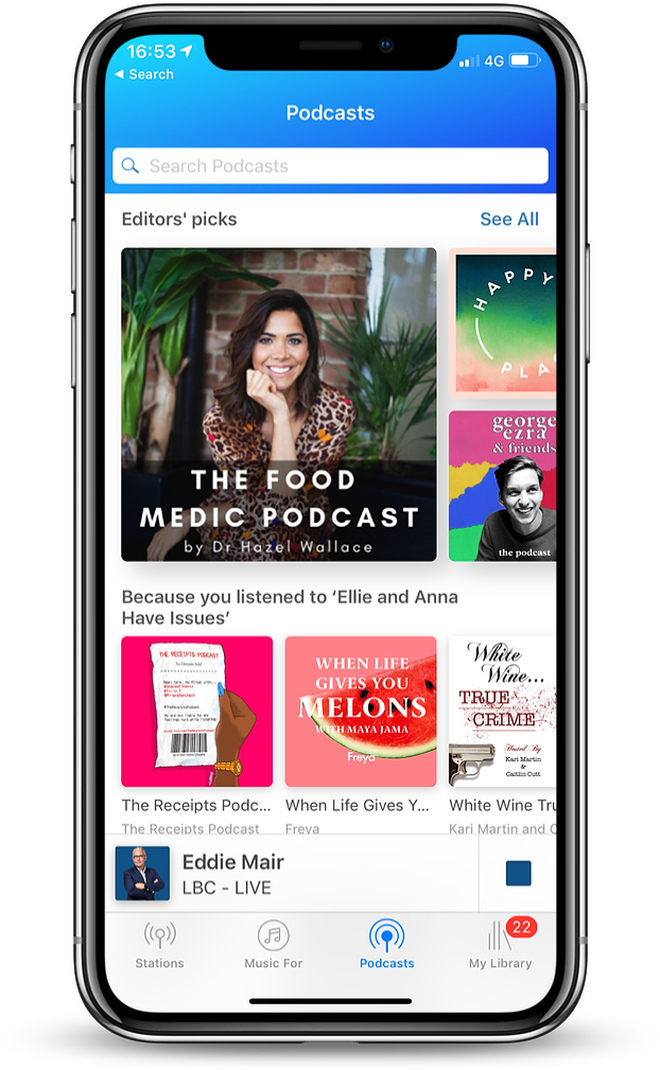 Now you can download and listen to all your favourite podcasts without leaving the Classic FM app!
The Classic FM app has had a revamp and now you can listen to all your favourite podcasts from around the world, including Serial, Classic FM's very own Case Notes and Stephen Fry's Great Leap Years.
The new podcast section of the Classic FM app is intelligent and personalised – like Netflix. It can make recommendations and it'll learn what you like so you can discover even more great content.
Stream podcasts on the new Classic FM app or download and listen offline – available in the IOS app store now. (Android coming soon).
Download the new Classic FM iOS app here >
Over 1,500 podcasts
Browse from a wide range of the most popular podcasts, including content lists curated specifically by the Classic FM team.
Search for your favourite podcasts
Use our search functionality to find podcasts – our unique podcast tags it makes it even easier to discover your favourite podcasts.
Download and stream podcasts
Listen to any shows and episodes by streaming the audio, or download episodes to listen offline – perfect for you daily commute.
Control your playback with the extended play bar. And when you;ve finished with your downloaded episodes you can easily delete them from your device to save space.
Subscribe 
Subscribe in the 'My Library' section for easy access to podcasts and to know when your favourite shows have a new episode. You will also see notification badges to let you know when a new episode is available.