This US college has a musical vending machine – and it's every music geek's dream
25 October 2019, 15:39 | Updated: 25 October 2019, 15:41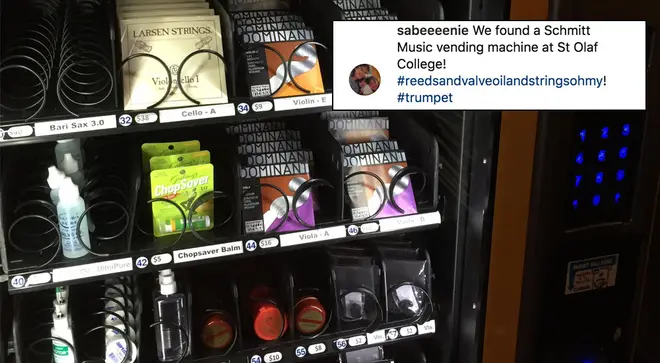 A Redditor shared a photo of the school vending machine that sells violin strings, oboe reeds and rosin.
St Olaf College, an arts school in Northfield, Minnesota, is home to an unusual vending machine.
Instead of your usual collection of sweets, crisps and fizzy drinks, this vending machine pushes out Dominant violin strings, rosin blocks and reeds.
This music theory cheat sheet is all you'll ever need >
Known for their music programme, St Olaf College was the first American college musical society to do a concert tour abroad, when it travelled to Norway in 1906.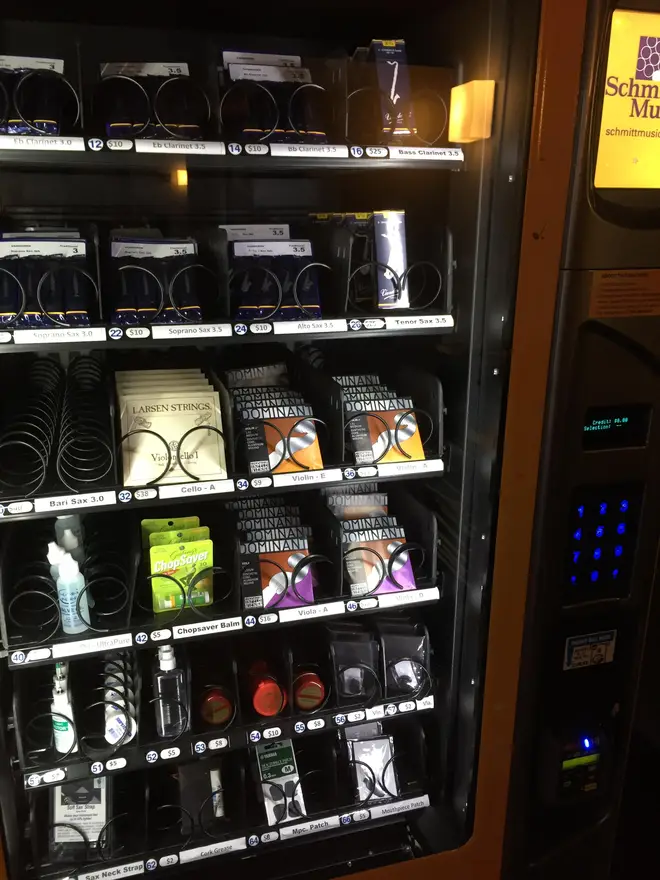 A number of successful musical ensembles have been founded at St Olaf, including the Metropolitan Symphony Orchestra, the Minnesota Symphonic Winds and the a cappella choral group, Cantus.
One enthusiastic Reddit user said: "I was there a few weeks ago for a horn audition and actually bought some of the $7 oil!"
A photo of the vending machine was also shared on Instagram, with the hashtag "reeds and valve oil and strings oh my".
It's an awesome idea. But we might suggest keeping the rosin in the bottom row…