'Horrendous': music teacher's rare $100,000 instruments stolen while she was sleeping in Melbourne home
10 January 2020, 12:26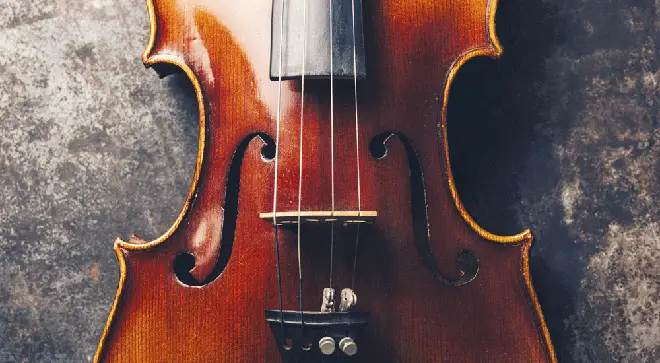 The 'targeted' incident took place in the teacher's home while she slept – with a rare, century-old violin among the items stolen.
A music teacher is pleading for the safe return of her belongings after thieves stole $100,000 worth of instruments from her home.
Jenny Occleshaw, based in Oakleigh, south-east Melbourne, says she had been fast asleep when the thieves broke in – and now she has been left feeling completely heartbroken.
Among the instruments stolen was a rare $70,000 A.E. Smith vintage violin, which at more than a century old had been one of her most prized possessions.
A passionate musician, Occleshaw says she rehearsed with the historic violin every day.
A viola and cello were also taken during the robbery, as well as a Black Chines bow case containing six violin bows, an antique silver-mounted bow by leading English bow maker, J.S. Tubbs, and a cello bow mounted with mother of pearl.
Since the only instruments left behind were for beginner students and of no value, police now believe the crime, which took place between the early hours of 2.30am and 7.30am, was a targeted heist.
Occleshaw told the Australian radio station 3AW: "Obviously when the thieves came they knew exactly what they were looking for and they only took things of value."
Despite having house and contents insurance, her 1908 handmade violin wasn't covered: "I couldn't afford the premiums for that violin because I was only working part-time and it was just horrendous."
In a bid to hunt down her precious instruments, Occleshaw has notified every violin shop in Melbourne and hopes to be reunited with them soon.