New Releases: Mozart's Violin Concertos performed by Nikolaj Znaider and Brahms' Piano Concertos played by Adam Laloum
12 March 2018, 10:00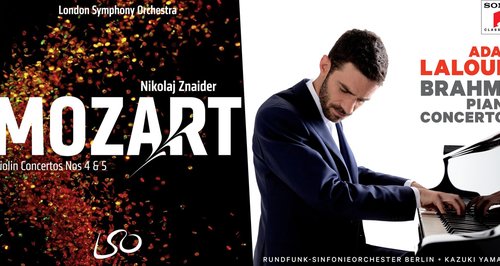 Throughout the week Classic FM's presenters bring you the best new recordings, including world exclusives and premiere broadcasts of latest releases.

John Suchet plays a track from his featured Album of the Week at 10.15am every weekday.
Mozart: Violin Concertos 4&5 - Nikolaj Znaider directs the London Symphony Orchestra from the violin
LSO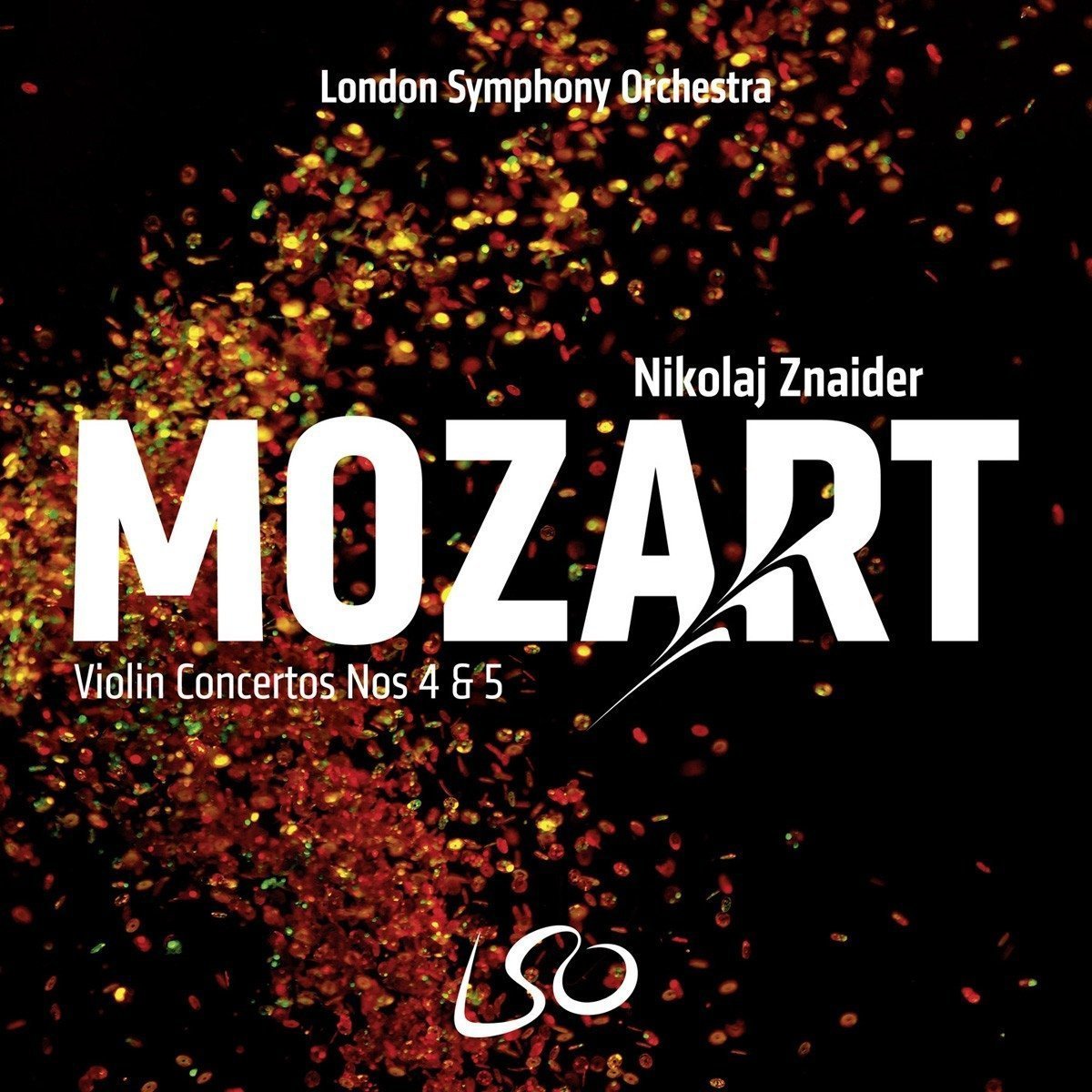 Nikolaj Znaider performs at the highest level as both conductor and virtuoso violin soloist, and for this album, the first of two releases exploring all five Mozart violin concertos, he directed the London Symphony Orchestra from his instrument, the 'Kreisler' Guarnerius 'del Gesu' 1741.
Whilst Mozart's five violin concertos were all written when he was a teenager, there is no denying that the young composer's growth in confidence and maturity is audible. A step up from his Third, Mozart's Fourth violin concerto allows the instrument to take the lead, his orchestra providing a supporting role. Widely considered the most 'grown up' of his violin concertos, Mozart's Fifth finishes with a spirited rondo, its solo's leaping notes and exotic ornamentation leading to its nickname, 'Turkish.'
"For me Mozart is the greatest composer, because he was able to express everything that Mahler was able to express in one hour and twenty minutes, that Wagner could do in five hours, Bruckner in seventy-two minutes, in twenty-three, twenty-four minutes. He could express the yearning and the desire and the pain of human existence and yet it felt so easy." Nikolaj Znaider
> Purchase on the Classic FM Store

John Brunning plays a track from his featured Drive Discovery at 6.15pm every weekday.
Brahms: Piano Concertos - Adam Laloum
Sony Classical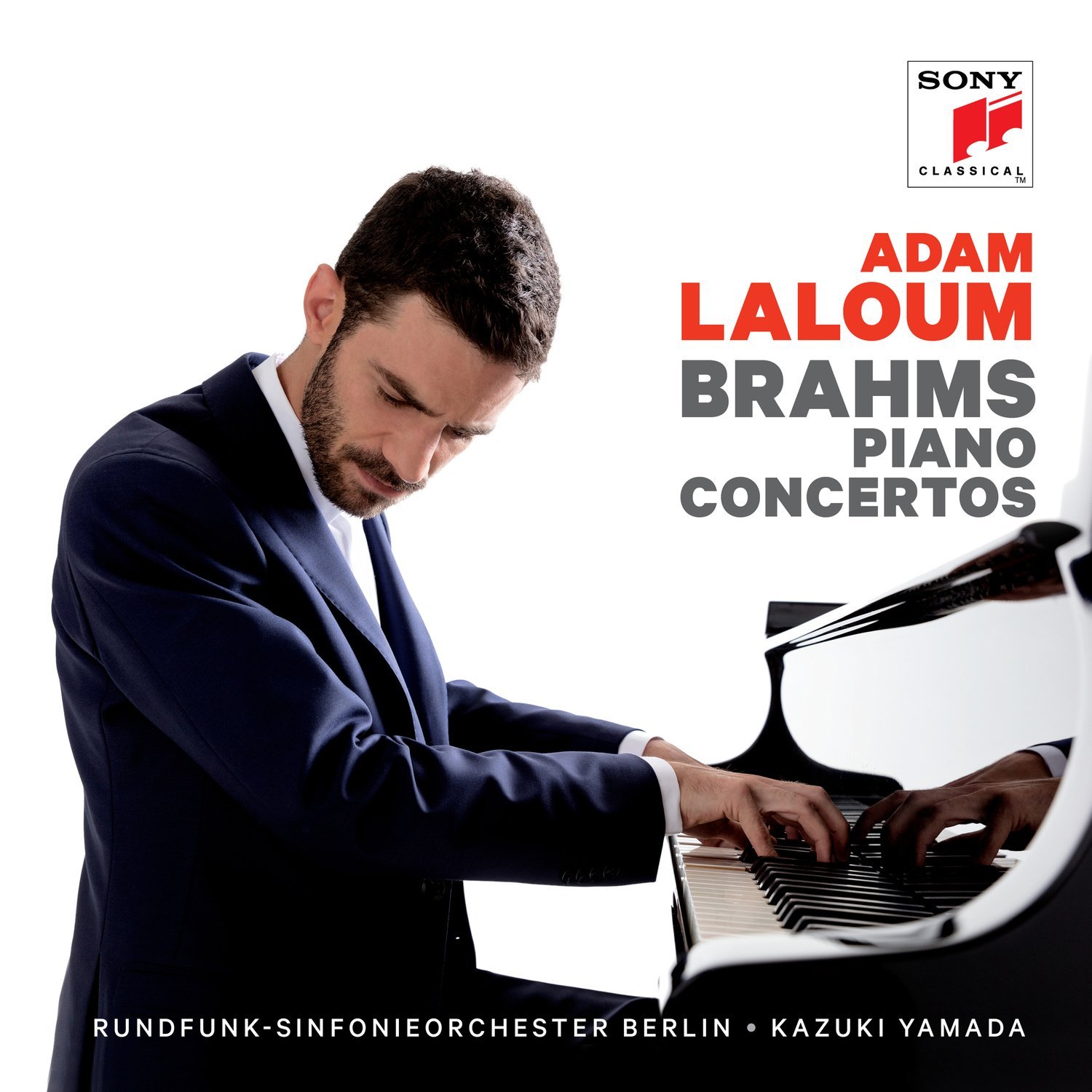 Brahms' Piano Concertos present challenges to even the most seasoned performer, and so it is a testament to the confidence and abilities of the young French pianist, Adam Laloum, having recorded both works together for his Sony debut.
Laloum is the recipient of a number of prestigious awards including first prize for the Clara Haskil Piano Competition in 2009, the Grand Prix de l'Académie Charles Cros in 2013, and more recently the Victoire de la Musique Classique (Instrumental Soloist of the Year) in 2017. His career has already included performances in venues and festivals such as the Wigmore Hall, Théâtre des Champs-Elysées, Berlin Philharmonie and the Verbier Festival. He has also collaborated with orchestras such as Mariinsky Orchestra with Valery Gergiev, Orchestre de Paris, and Deutsches Symphonie-Orchester.
"The Second Concerto to me contains […] fantasy, with an extraordinary sense of noblesse and maybe a different type of generosity: it is warmer and more human. Although it is an immense work, sometimes in it [Brahms] talks about simple things and even about humour – always with a lot of tenderness." Adam Laloum

David Mellor picks out his three favourite new releases and re-releases every week - including his own Album of the Week and a Bargain Boxset - bringing you lots of new recordings to explore.