This busker's performance of 'I Dreamed a Dream' is guaranteed to make you weep
11 July 2017, 17:40 | Updated: 12 July 2017, 12:41
His performance of 'I Dreamed A Dream' from Les Miserables has been seen almost 700,000 times!
When Amber Lakin heard a busker performing a heart-felt rendition of 'I Dreamed a Dream' from Les Misérables, she got her phone out and started to record.
She uploaded the video to social media in the hope that the singer would get noticed. She wrote: "Please can everybody share this - this guy is amazing performing in Lichfield hopefully the right people can notice him and he can get somewhere big".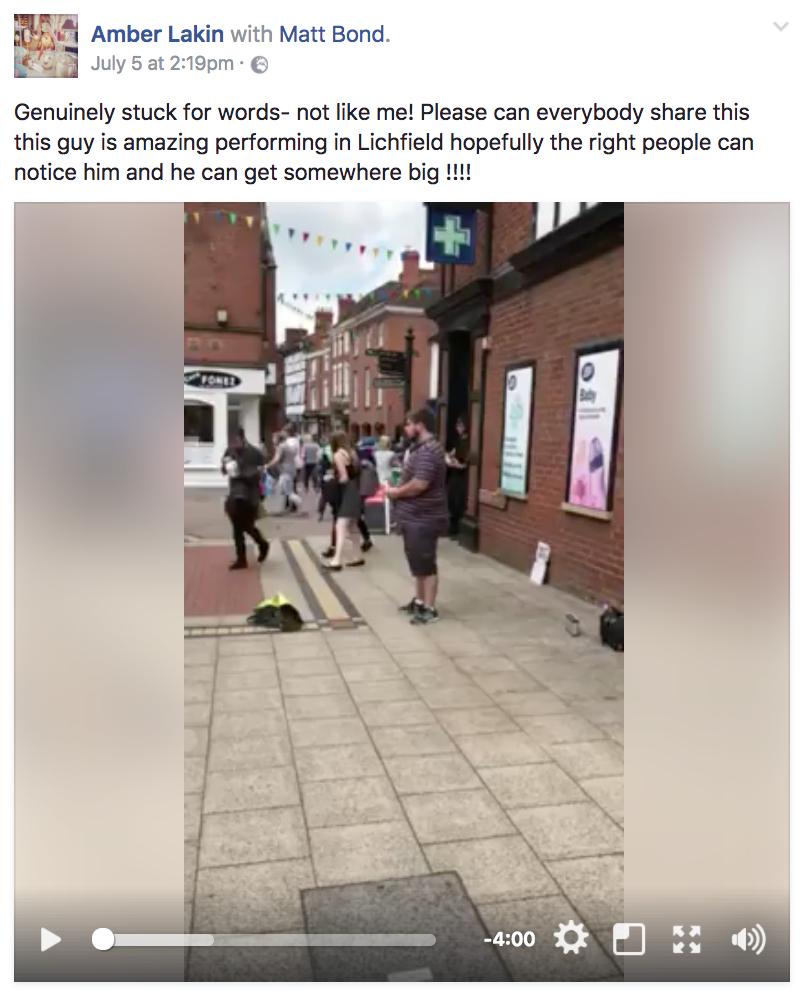 Speaking to Classic FM, Amber said:
"I know how hard it is to get noticed. I studied theatre myself so it's nice to be able to help someone get some recognition."
"I hoped it would get some views and shares and maybe something might come of it, but nothing like this, it's been amazing!"
The singer has been identified as 28-year-old Matt Bond from Castle Bromwich, a talented student at the Royal Academy of Music who was once the opening act at a Tom Jones show.
Speaking to MailOnline, Matt said:
"I really enjoy busking – even though I'm a professional I love performing for the public and I think it's important to be able to entertain people whether on the street or the stage."
Matt hopes to one day perform on the West End and recently performed in Love's Labour's Lost at the Hackney Empire.
Matt is currently fundraising to help pay his tuition fees at the Royal Academy of Music – you can support him here.