Bach the Dog's holiday - the winning photo
A huge congratulations to Bethany Hirst for taking the winning shot of Bach on his summer holidays.
This Is Bach the Dog in an old cannon used for defence at the Needles New Battery on the Isle Of Wight.
Bethany's photo was chosen from among 223 photos sent to The Classic FM Foundation and passed through 3 stages of judging before being chosen by Alfie Boe as the final winner of the Well Tempered Traveller Competition.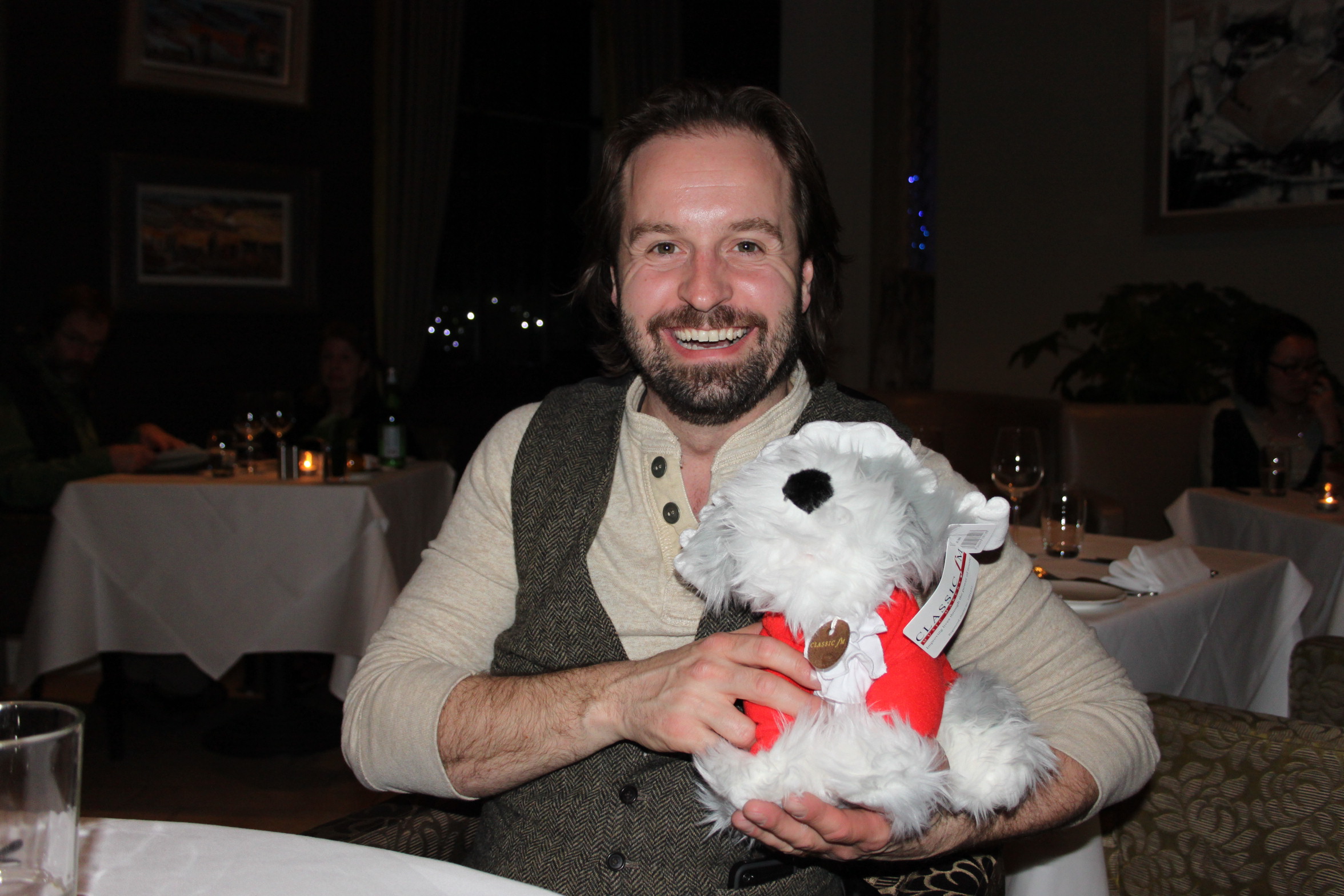 Alfie said about Bach:

"Bach the Dog has been the bug-bear of my life recently!! This picture sums up exactly what I have wanted to do with him since he came into my life, back stage at Les Miserables.... only joking, but hilarious photo especially when you were asked to shoot Bach the Dog!! It's the winner for me. Alfie x"
For her fantastic shot Bethany, courtesy of Malév Hungarian Airlines and the Danubius Hotels Group , will receive a pampering weekend for two in Budapest including flights with Malév, 5 nights accommodation in the elegant Presidential suite at the 4* superior Danubius Grand Hotel Margit-sziget (Margaret Island).
This comes complete with sumptuous buffet breakfast and the ultimate in pampering with the 'Spa Island Escape' package including per person: 1 refreshing aromatic massage, 1 Cleopatra bath, 1 Clarins facial treatment for women or 1 Clarins personal blend facial for men at the Emporium Beauty Salon or 2 sessions with a personal trainer at the Danubius Premier Fitness Club. She will also have unlimited use of the spa facilities: thermal baths, fun bath, swimming pool, Sauna & Steam bath and Fitness Centre!
The Classic FM Foundation would like to thanks our donors: