Taylor Swift just gave an orchestra $50,000 like it was no big deal
4 December 2015, 11:35 | Updated: 4 December 2015, 11:37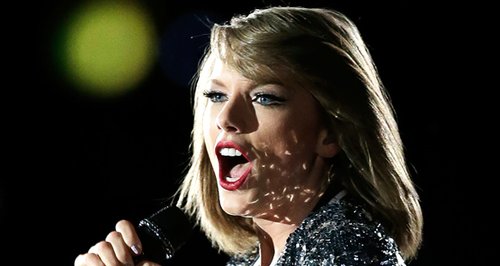 The multi-million selling artist has donated a huge sum to the Seattle Symphony, inspired by their recording of a John Luther Adams work.
Taylor Swift was so moved by the Seattle Symphony's 2014 recording of John Luther Adams' 'Become Ocean', a piece inspired by climate change, that she wrote to music director Ludovic Morlot.

"I was thrilled to hear that Taylor was moved by Become Ocean, like all of us at the Seattle Symphony," he commented. "We're especially thankful that she wishes to support our musicians, and that she shares our belief that all people should be able to experience symphonic music."
The orchestra's musicians were pretty happy about it too:
Seattle Symphony musicians thank @taylorswift13 for her generous gift at this morning's rehearsal! #thankyoutaylor pic.twitter.com/DDHszk4ktt

— Seattle Symphony (@seattlesymphony) December 3, 2015
Swift's donation of $50,000 will go towards the orchestra's Link Up programme, which the orchestra says will reach 12,000 students in the next year.
John Luther Adams' 'Become Ocean' was commissioned in 2011, premiered in 2013, and won the Pulitzer Prize for Music in 2014. Here's some more info about the piece that inspired Swift to donate such a hefty sum: