Here's a minimalist piano version of Destiny's Child's 'Say My Name'
24 May 2016, 15:56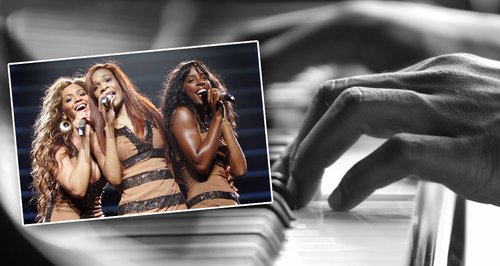 Composer Olafur Arnalds shot to fame when he wrote the haunting music for Broadchurch, but now he's covered Destiny's Child. Which is awesome.
This cover of Destiny's Child's huge hit 'Say My Name' is taken from Arnalds' Late Night Tales compilation, and sees him turn the R&B classic into a minimalist piano classic.
And that's Arbor Dan on vocals, too, delivering something a tiny bit more understated than Beyoncé, Kelly, Farrah and Michelle (that's phase two DC, in case you were wondering). Dan also provided vocals for the Broadchurch soundtrack.

Icelander Arnalds is no stranger to innovative projects: last year he collaborated with virtuoso pianist Alice Sara Ott on a re-imagining of the greatest works of Chopin.
Here's the (superlative) Destiny's Child original: