This 3-year-old drummer is way better than you at playing the Can-Can
25 May 2016, 09:48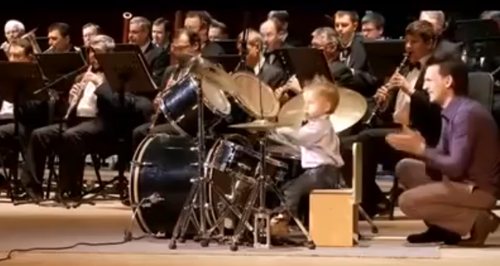 A video showing a child drummer playing along with an orchestra in a performance of Offenbach's Can-Can (from Orpheus in the Underworld) has caused an online sensation.
Are you an aspiring drummer? Might be best to look away now, because this kid is almost certainly a few steps on from where you were at three years old:

Young Lyonya Shilovsky plays a section of Offenbach's Orpheus in the Underworld in near-perfect time and with advanced technique. At one point, he even drops one of his sticks, but like a total pro he takes it in his stride and barely misses a beat.
Here are some more child prodigies that you might simultaneously be jealous of and impressed by