Cellist Olivia Culpo wins Miss Universe
20 December 2012, 10:35 | Updated: 5 January 2017, 10:42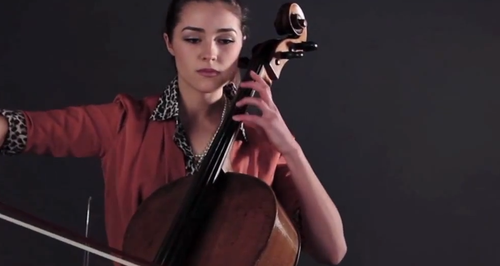 Musical beauty Olivia Culpo was crowned Miss Universe last night in Las Vegas after winning Miss America back in June 2012.
A cellist beauty queen was crowned Miss Universe last night in Las Vegas. She beat 88 other contestants to the crown, becoming the first American to win the title in over a decade.

Miss USA, otherwise known as Olivia Culpo, a 20-year-old student at Boston University, has played the cello for 13 years and describes herself as a 'cellist nerd'. Rather than spending her summers focusing on her appearance, she attended band camps to perfect her playing skills and developed a passion for the instrument.

"Growing up with my brothers and sisters we all played instruments, I really stuck with the cello - I played a ton of different instruments but that's really what stuck," she said. "It developed as a real love."

It's perhaps no surprise that Olivia has grown up surrounded by music. Her mother, Susan Culpo, is a professional musician who studied under Leonard Bernstein and has played with the Boston Symphony Orchestra, and her grandfather John Culpo was a world-class accordion player who performed on stage at Carnegie Hall.