Classic FM plays 100th birthday request for former pupil of Holst
14 April 2016, 17:31 | Updated: 14 April 2016, 17:37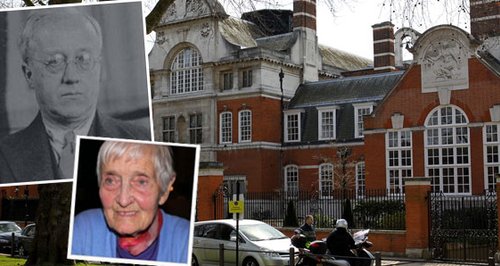 Anne-Marie Minhall was thrilled to receive a dedication for a champion of music therapy who studied under the great composer.
Among the piles of requests that she receives each day, one jumped out in particular for presenter Anne-Marie Minhall.
It read, "Please will you play Holst's St Paul's Suite for my aunt Jean Eisler whose 100th birthday it is today. She knew Gustav Holst at St Paul's Girls School so it will be a fitting reminder of a lifetime of music. Thanks, Robin."
Anne-Marie rang Robin Pegna, one of Jean Eisler's 38 nephews and nieces. She also found out that Jean was instrumental in helping Nordoff Robbins set up their music therapy charity in the UK and worked as a music therapist for half a century, still working into her 90s.
The British Association for Music Therapy even tweeted this musical greeting for Jean:
Happy birthday to #musictherapist Jean Eisler - 100 today! From all at the #BAMTconf2016 hip hip hooray! pic.twitter.com/XTsq0WjTUU

— Music Therapy: BAMT (@musictherapyuk) April 10, 2016
Jean Eisler attended St. Paul's while Holst was Director of Music there. She later studied piano and violin in Vienna and at the Royal College of Music. She had six years of professional string playing including with the Ebsworth String Quartet, giving concerts all over the UK and in the National Gallery during the Second World War. In 1944, she married a Czech, Paul Eisler, and left in 1947 to live in Prague. Her husband faced increasing difficulties as a political dissident in post-War Czechoslavakia while Jean scraped a living as a translator for 22 years, including translating two Janacek operas. Her husband died in a mountain accident in 1966 and she returned to the UK in 1972. She lives in London and is looking forward to celebrating her birthday with her whole family.
"Music and in particular the work that music can do in helping children has been a real passion of hers," said her nephew. "She's utterly incredible."
"The story has really made my day," said Anne-Marie. "You sound an extraordinary lady, Jean."
Holst, composer of The Planets, was Director of Music at St. Paul's Girls' School from 1905 to 1934. He wrote many pieces for students including the St. Paul's Suite: