Classic FM will broadcast An Evening with John Williams in Concert, live from the Royal Albert Hall
28 September 2018, 08:00 | Updated: 24 October 2018, 16:48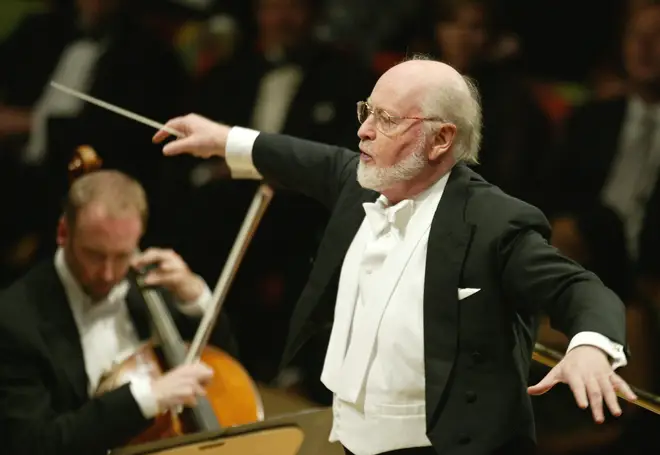 Catherine Bott and Andrew Collins will host coverage of the great movie composer's first London concert in 20 years.
Please note: John Williams is no long conducting this concert because of a last-minute illness. Instead, conductor and composer Dirk Brossé will be on the podium this Friday to conduct the London Symphony Orchestra.
Dirk is a specialist in the music of John Williams and was chosen by the legendary composer to conduct the Star Wars in Concert Tour.
For the first time in 20 years, John Williams, one of the world's most successful composers of movie music, is returning to the UK in a spectacular concert – to be broadcast live and exclusively on Classic FM.
An Evening with John Williams in Concert will be staged at the Royal Albert Hall on Friday 26th October, and Classic FM is giving listeners the chance to enjoy the sold-out event. Coverage starts on air at 7pm, presented by Catherine Bott and Andrew Collins.
Throughout the evening, some of the best film music in living memory will be performed, as Williams is reunited with the London Symphony Orchestra, the ensemble that recorded his 1977 masterpiece Star Wars: A New Hope, as well as other acclaimed scores, such as Indiana Jones, Jurassic Park, Harry Potter and Schindler's List.
During the programme, Classic FM's listeners will hear an exclusive interview recorded with Williams in LA, first broadcast to mark the composer's 80th birthday.