Composer Jóhann Jóhannsson dies, aged 48
10 February 2018, 18:24 | Updated: 10 February 2018, 18:45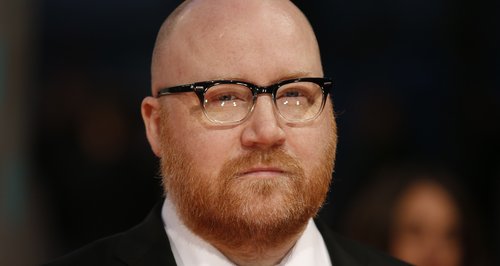 Jóhann Jóhannsson, the Oscar-nominated Icelandic composer of movie soundtracks including The Theory Of Everything, Arrival and Sicario has been found dead in his apartment in Berlin, according to his management.
Posting on the composer's official Facebook page, his management paid tribute to "one of the most talented and brilliant people who we had the privilege of knowing and working with."
According to a report in Variety, Jóhannsson's manager confirmed that the cause of death is currently unknown, Berlin authorities were investigating and an autopsy is expected to be performed.

Jóhannsson was known primarily for his film soundtracks, notably his collaborations with director Denis Villeneuve on Sicario, Prisoners and Arrival. He also created an initial soundtrack for Villeneuve's Blade Runner: 2049, which was eventually replaced by a score by Hans Zimmer and Benjamin Wallfisch.

He most recently composed the soundtrack for the The Mercy, which opens in cinemas this month.

Alongside his soundtrack work, Jóhannsson also released several acclaimed solo albums on independent labels like 4AD, with his most recent, 2016's Orphée, arriving via Deutsche Grammophon.
Fellow composers like Max Richter tweeted about his "thoughtful and moving work", while Olafur Arnalds called him "one of the greatest artists of our time".
Awful news about Johann. His thoughtful and moving work survives him. Going to listen to the beautiful Virðulegu Forsetar now. https://t.co/MnD5zi7LJ6

— Max Richter (@maxrichtermusic) February 10, 2018
One of the greatest artists of our time... And a huge influence on me. I hope you are in a good place Jóhann ❤https://t.co/9cHmvu8qdk

— Ólafur Arnalds (@OlafurArnalds) February 10, 2018
he team at Deutsche Grammophon are in deep mourning over the loss of our friend, Jóhann Jóhannsson. In the three years of our close collaboration, a true friendship had grown. The power of his music will live on and continue to touch us. pic.twitter.com/5Wzz8XOIj1

— Deutsche Grammophon (@DGclassics) February 10, 2018