New releases: Ji Liu's 'Fire & Water' and music from Franz Danzi
22 January 2018, 10:00 | Updated: 24 January 2018, 09:42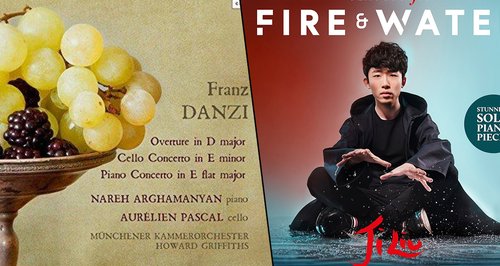 Throughout the week Classic FM's presenters bring you the best new recordings, including world exclusives and premiere broadcasts of latest releases.

John Suchet plays a track from his featured Album of the Week at 10.15am every weekday.
Ji Liu - Fire & Water
Classic FM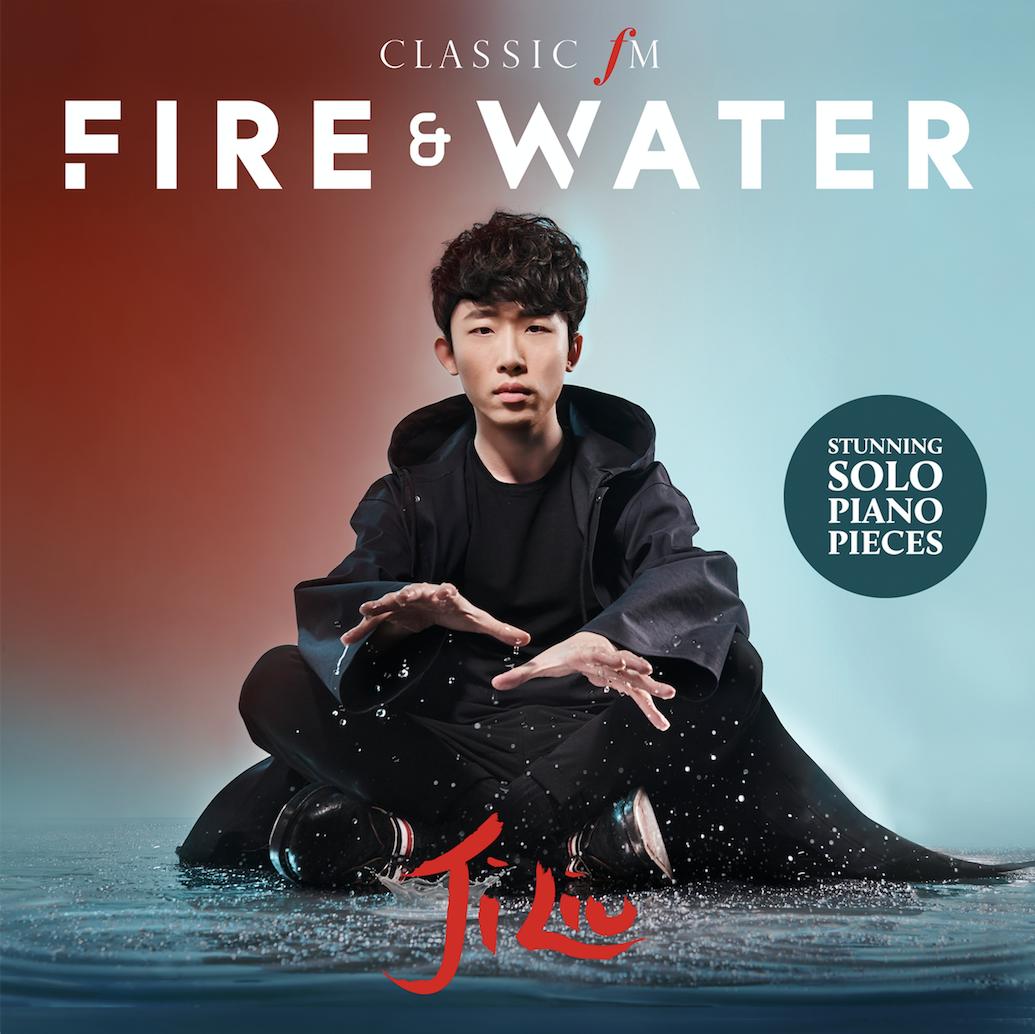 In this stunning collection of solo piano pieces, Ji Liu draws on the ancient Chinese five-element theory of Wu-Xing to beautifully illustrate fire and water. Enjoy soothing and mellow sounds that brilliantly reflect the calming character of water, alongside contrasting intense and fast-paced pieces inspired by the element of fire.

Featuring widely known tracks such as Einaudi's Le Onde and The Swan by Saint-Saens, as well as brand new arrangements by Ji Liu such as Xinghai's Ode to The Yellow River, this body of work is undoubtedly an exploration of keyboard virtuosity and the colourful world of sound.

Ji Liu has been described as a 'wunderkind pianist' by The Guardian and 'a major talent' by ClassicalSource.com, positioning himself as one of the brightest new stars in classical music. In 2014, Ji Liu's debut album Piano Reflections stormed the UK classical charts, reaching number one and making him the UK's biggest-selling classical breakthrough artist of the year. Following this success, Ji Liu went on to release two more albums, Piano Encores and Pure Chopin. In 2016, Pure Chopin was nominated as one of the 20 best classical albums of the year by Classic FM.
> Purchase from the Classic FM Store

John Brunning plays a track from his featured Drive Discovery at 6.15pm every weekday.
Danzi: Overture, Cello & Piano Concerto - Aurelien Pascal, Nareh Arghamanyan with the Münchener Kammerorchester conducted by Howard Griffiths
Sony Classical
The stunning new album from Howard Griffiths and the Munich Chamber Orchestra. Compositions by Franz Danzi, Mozart's contemporary, acclaimed composer of early classical music. The Cello Concerto in E minor is performed by young French cello virtuoso Aurélien Pascal. The Paris musician, born in 1994, began his musical education at the Paris Conservatory and took masterclasses with János Starker. The second soloist on this album is Armenian pianist Nareh Arghamanyan, who won the famous Tchaikovsky Competition in Moscow sensationally at just 19 years old and at the young age of 15, was admitted to the Vienna University of Music as the youngest student. The rarely performed Overture in D major completes this interesting Danzi programme; a well-balanced collection of repertoire rarities.

David Mellor picks out his three favourite new releases and re-releases every week - including his own Album of the Week and a Bargain Boxset - bringing you lots of new recordings to explore.
David Mellor's Album of the Week
Joseph Calleja: Verdi
Decca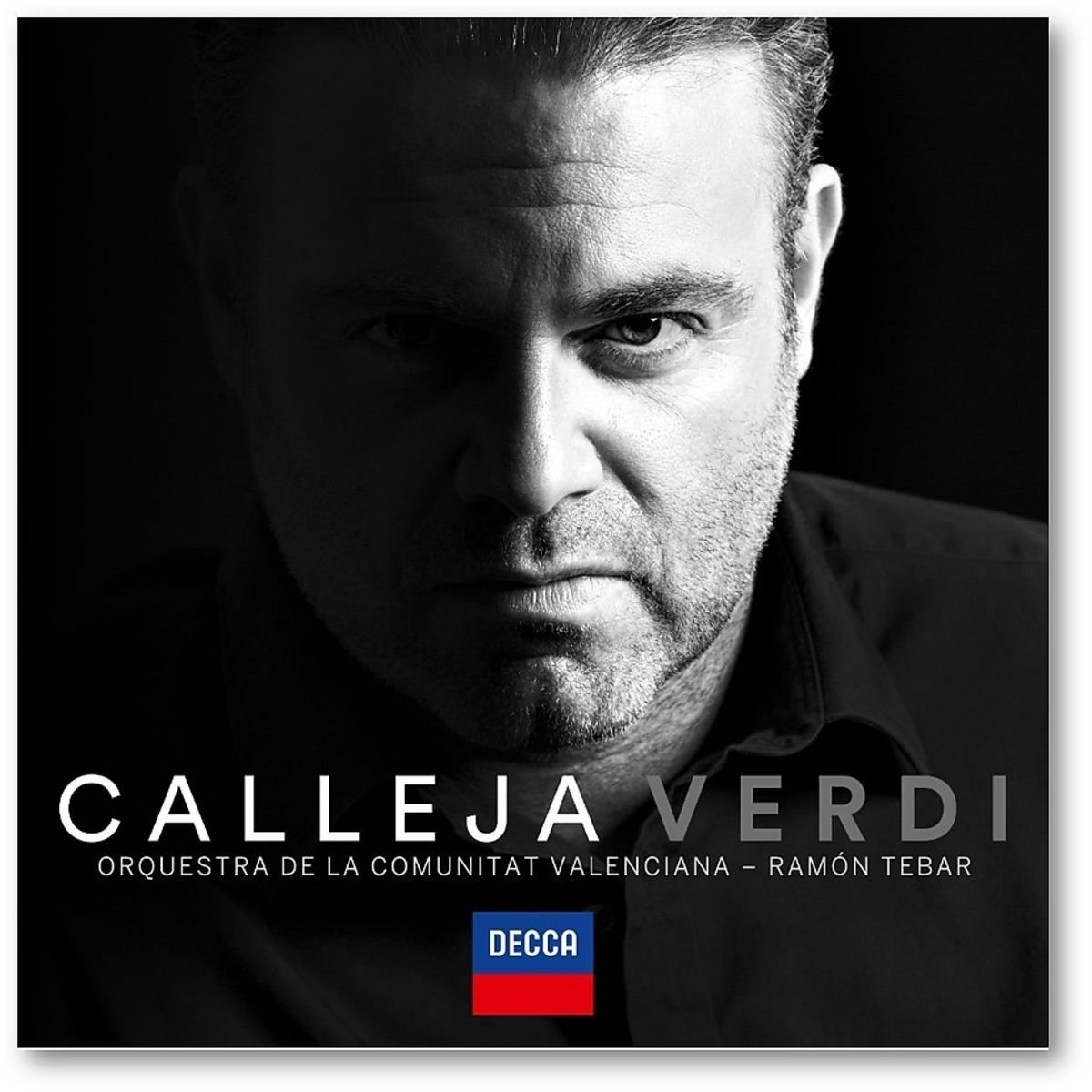 Joseph Calleja's new Verdi album is a glimpse of the future because he takes on five roles he has not yet sung in the theatre, but plans to.
His Otello on stage may well lie a lot of years ahead, but the four substantial extracts here – 25 minutes in all – including the Act I Love Duet, and the duet Si Per Ciel, show him to be potentially a world-class tenore da forza - a lyric tenor with enough power in his middle register to make a real dramatic impact when required.
Lots of singers produce Verdi lollipop albums. This isn't one of them. The only real popular favourite is Celeste Aida, despatched here with glowing Italianate tone. The rest are connoisseurs choices.
The recently formed Valencia Orchestra under Ramón Tebar play really well, and Decca's sound is truly excellent.
A must buy/download for any serious opera fan.
Bargain Box
John Williams Conductor
Sony (20CDs)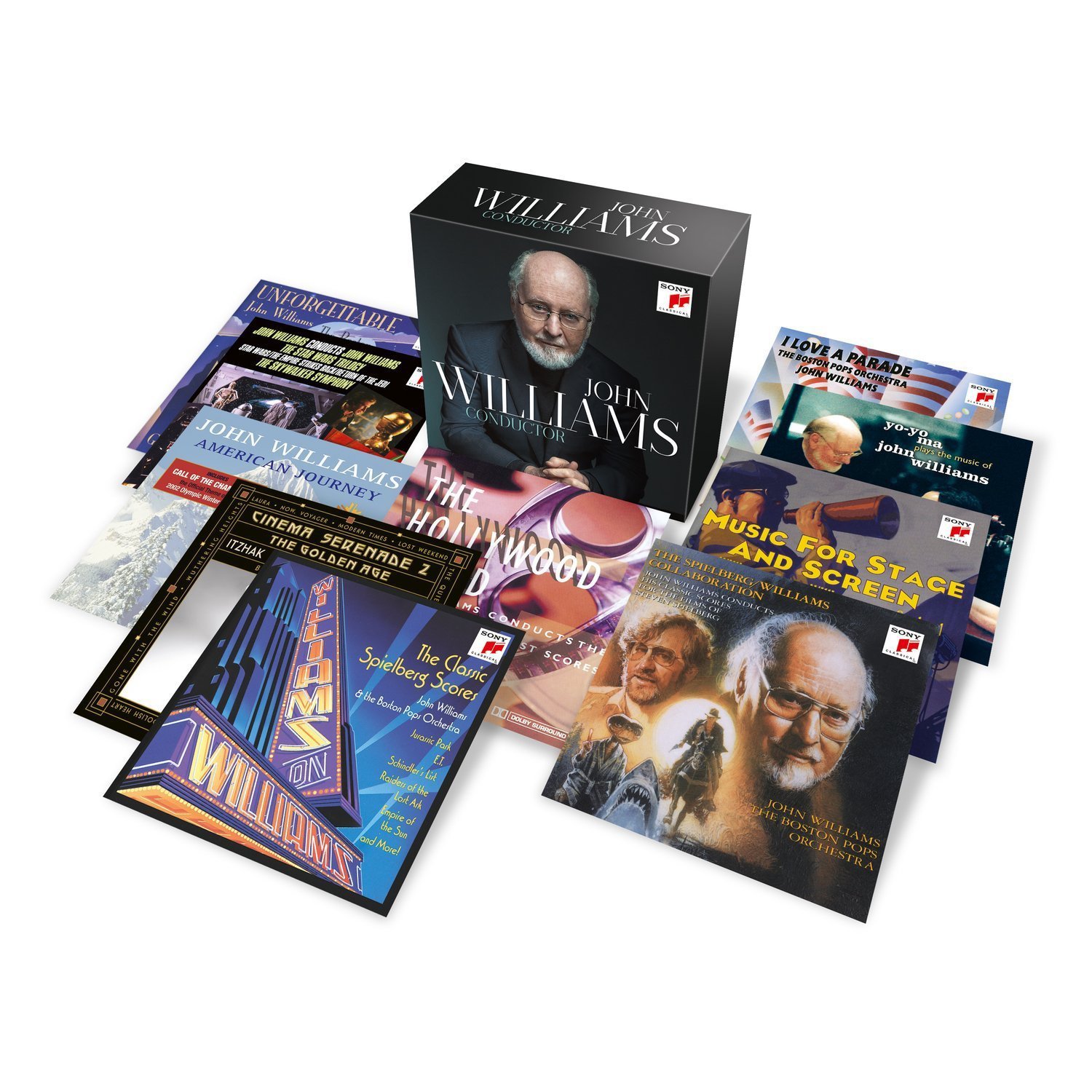 When the legendary Arthur Fiedler, conductor of the Boston Pops for fifty years, died in 1979, the orchestra's board had the inspired idea of appointing John Williams, the film composer as his replacement.
It was a decision the Sir Humphrey would have called "courageous", because although Williams was a formidable all round musician, most of his conducting had been done at private recording sessions. He was not a big concert hall man.
But he soon became one, and presided genially over the Pops for fourteen seasons.
During the course of his tenure, and subsequently with other orchestras, including the London Symphony Orchestra, he recorded twenty albums for Sony, which all appear here, not as handily priced as some boxes, but at around £100, still a bargain.
Obviously a lot of them are film music, but film music of the highest quality. Indeed it includes one of my favourite of all film albums Cinema Serenade No2 – The Golden Age, featuring great themes from 1940s/50 movies, especially arranged by Williams and others for Itzhak Perlman, who plays most beautifully.
Treat this set as a lucky dip, and it will give many hours of pleasure.
Best Bargain
Karajan conducts the Philharmonia in Mozart and Tchaikovsky
ICA Classics (2CDs)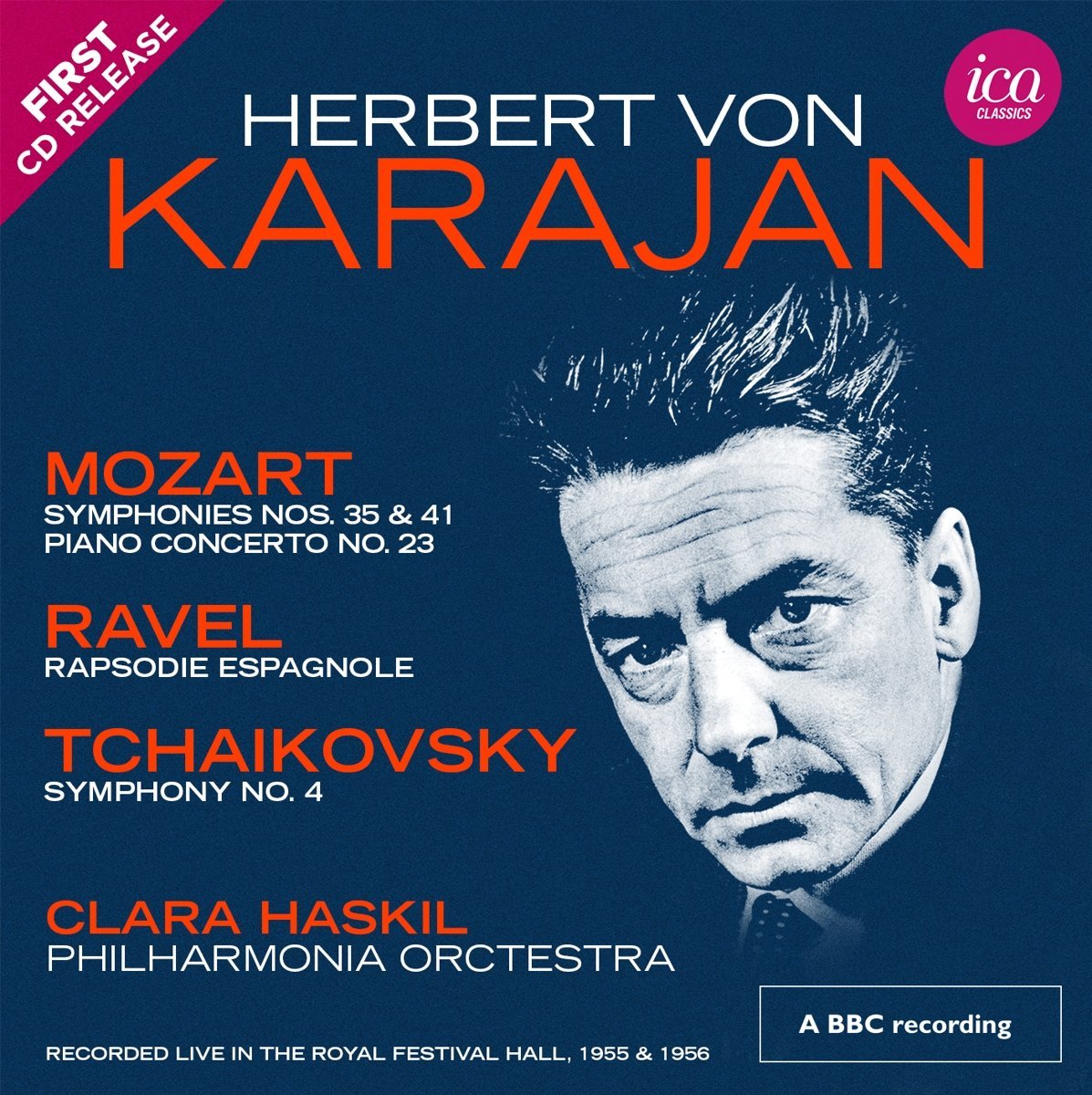 Herbert von Karajan's time at the Berlin Philharmonic is well known. But the dozen years he spent recording with, and conducting live, the Philharmonia here in London, not so much.
Some of the live Festival Hall concerts now appear on this excellent, well cleaned up, ICA double album. I have only just received it, but notice officially it was released last September. Sorry about that, but better late than never.
There's an exciting Tchaikovsky Fourth from the Royal Festival Hall in May 1955, and some excellent Mozart from February 1956; the "Haffner" Symphony, the "Jupiter", and a magical account of the Piano Concert No23 with Clara Haskil.
Haskil was one of the great Mozart pianists of the 20th century. A frail woman, she suffered from severe curvature of the spine, and the after effects of a brain tumour, which, miraculously, was cured after an operation during the war.
She was so frail that Wilhelm Furtwangler, Karajan's predecessor with the Berlin Philharmonic, refused to do concerts with her in case she died during the performance. Karajan had no such qualms, and there is something very touching about their partnership here, where the slow movement is especially fine.
These CDs, in acceptable sound, are a historical document worthy of wide circulation. Especially since, Karajan and Haskil never made commercial recordings together, being contracted to different companies. So this is it.