Concert hall to stage an opera without an audience due to coronavirus
5 March 2020, 14:36 | Updated: 17 March 2020, 12:07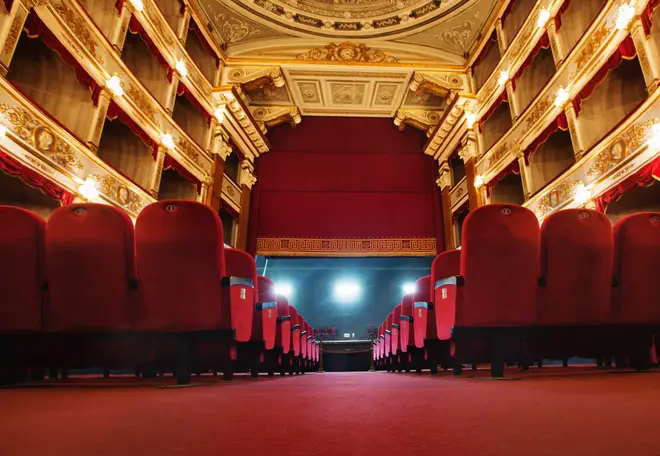 Biwako Hall in Japan previously cancelled its performance of Wagner's 'Götterdämmerung', but it will now go ahead without anyone in attendance.
Due to novel coronavirus, a concert hall in Japan is planning to stage an opera without an audience this weekend.
Biwako Hall in the Shiga prefecture of Japan will be putting on Wagner's Götterdämmerung, but without anyone in attendance.
Instead, audiences will be able to experience the production, which stars Christin Franz as protagonist Siegfried and Stephanie Müther as the heroic Brünnhilde, via two YouTube live streams.
Read more: Guildhall School closed due to coronavirus >
"Due to the spread of coronavirus in Japan, Biwako Hall's production of opera Götterdämmerung by Wagner was cancelled," the hall writes on its website.
"However, we decided to perform without audiences and broadcast worldwide on YouTube Live from 1pm on 7 and 8 March in Japanese time (JST, UTC+9)."
You can watch the performances, which are conducted by Ryūsuke Numajiri and directed by Michael Hampe with the Kyoto Symphony Orchestra, here on Saturday (7 March) and here on Sunday.
The opera live stream comes after the news in January that Boston Symphony Orchestra cancelled its Asia tour due to novel coronavirus fears, and that several institutions have had to close.
The National Symphony Orchestra in America recently announced that it has cancelled its Japan concerts due to the spread of COVID19.
Want more news like this? Click here to subscribe to Classic FM's newsletter, Notes, to get news, quizzes, exclusive competitions and more to your inbox!