Hugh Jackman pays emotional tribute to Olivia Newton John in Sydney
6 August 2019, 12:02 | Updated: 6 August 2019, 12:04
The Greatest Showman actor responds to Newton John's candid comments about her battle with cancer, in an incredible heartfelt message.
Hugh Jackman has proved that he's not only The Greatest Showman but also the greatest friend, paying tribute to Olivia Newton John on stage at a recent Sydney leg of his Hugh Jackman Show world tour.
Jackman paused his performance to record a selfie video for Newton John, sending his support and love in relation to her recent Australian TV interview opening up about having cancer.
"Hi Olivia, it's Hugh – and 15,000 of your friends and family," he says turning the phone around to reveal the audience behind him.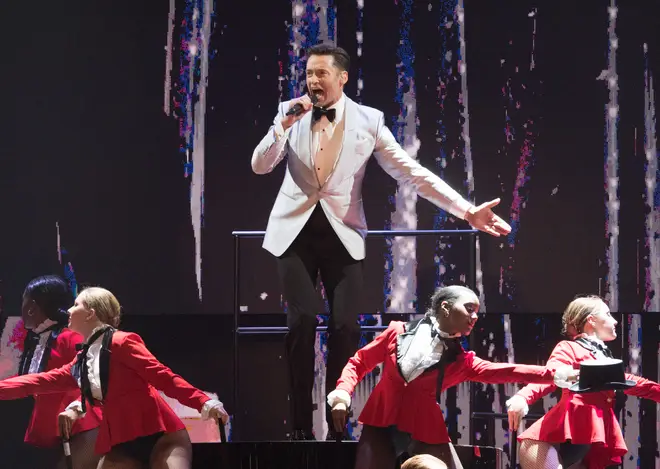 Read more: Hugh Jackman World Tour featuring songs from The Greatest Showman
"I don't know if all of you saw 60 Minutes last night, but I did. Listen, you are the most amazing person, the most amazing mum, most amazing ambassador, singer, dancer, but we just love you."
He turns and invites the crowd to join him in declaring, "We love you, Olivia!" and it's an incredible moment to watch (see above).
That's the power of music, and the power of love.
Olivia Newton John announced her cancer diagnosis earlier this year and in this interview says, "I'm so lucky that I've been through this three times and I'm still here. I'm living with it.
"Every day is a gift now, particularly now."