Homeless LA opera singer 'offered record deal' after Puccini video goes viral
3 October 2019, 18:07
The gifted soprano has become an Internet sensation after a video of her singing in a Metro station went viral – and now, fans' calls for her to be offered a record contract have been heard.
A homeless woman has been offered a recording contract after a video of her singing Puccini in a Los Angeles subway recently went viral.
Despite living on the streets, talented soprano Emily Zamourka liked to keep her spirits high through music – and decided to give an impromptu performance of 'O mio babbino caro' in the city's Metro station.
Since a video of her performance was shared by an LAPD officer on Twitter last Friday (watch above), it has had more than 974,000 views, and users of the platform can't seem to get enough of her beautiful voice.
It would seem their calls for the 52-year-old singer to be offered a record deal have now been heard, as Grammy-nominated music producer Joel Diamond (known for launching David Hasselhoff's music career) has just asked her to collaborate with him on a new track.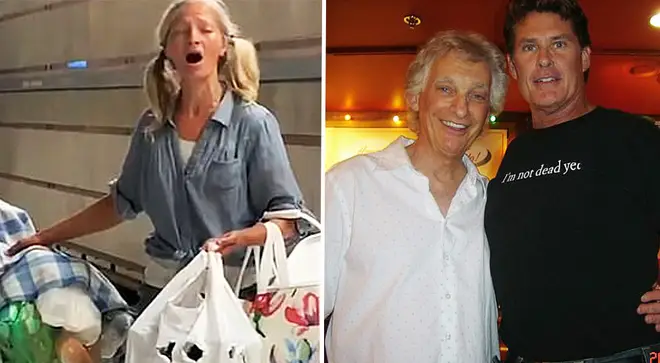 The New Jersey-born producer – who boasts 36 Gold and Platinum recordings and had over 54 recordings on the Billboard Charts – spotted the video of the soprano and is keen to collaborate with her on a classical-EDM crossover.
The record contract would include an initial album, titled Paradise, to be released on Diamond's long-standing label, Silver Blue Records.
It's a dream come true for the talented soprano, who had moved to LA from Russia in 1992 to pursue her dream of becoming a singer – but when her violin was stolen in 2016, she could no longer pay her bills and was evicted from her apartment.
Zamourka told TMZ: "They broke in, they stole my violin when I was playing in downtown. And that's when all the problems started."
Now, she's an Internet sensation.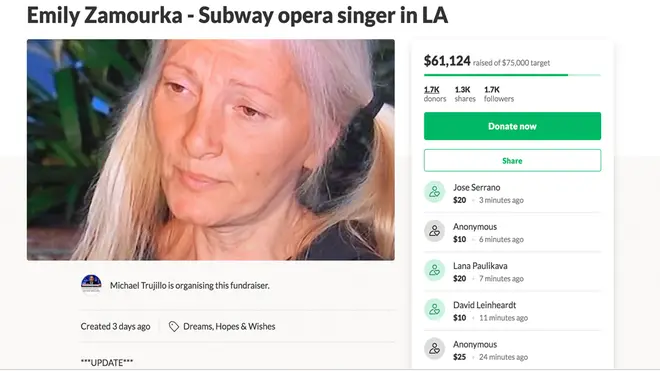 Speaking about her viral success, she said: "The first day, I didn't know anything about it because I didn't have internet on the phone.
"It's a simple phone and then people started to call me and let me know – 'Hey you know, you are on TV!' I said, "What do you mean?"
But her online support doesn't end there, as Several GoFundMe pages have also been set up to help her cause and already raised more than £50,000.
Zamourka has yet to confirm whether she will accept Diamond's record deal, but the warm support from online fans has strengthened her faith: "If it's God's will for my life to change, then I will praise him and I will be so grateful to anyone who is trying to help me to get off of the streets.
"And to have my own place and to have my instrument. Somehow, I love to be still in music."