Cancer survivor sings a surprise Puccini aria at Glasgow station
2 October 2019, 11:50 | Updated: 2 October 2019, 16:57
When Monica McGhee was diagnosed with cancer, she thought she would never sing again – but this heartwarming video proves that anything is possible.
A cancer survivor has caught the attention of commuters after singing a beautiful soprano aria in one of Scotland's busiest train stations.
After being diagnosed with thyroid cancer in February 2017, aged 28, Monica McGhee thought she would never be able to sing again.
Defying all odds, she overcame the rare condition – which currently affects around 3,500 people in the UK each year – and decided to use her voice to inspire others.
In the heartwarming video, we see McGhee give a spontaneous performance of Puccini's 'O mio babbino caro' (that's from the opera Gianni Schicchi) at Glasgow Central Station, accompanied by pianist Jose Javier Ucendo Malo of the Royal Conservatoire of Scotland.
During the surprise show, the 31-year-old also treated passers-by to 'Un bel dì vedremo' from Madama Butterfly and a beautiful rendition of Dvořák's 'Song to the Moon'.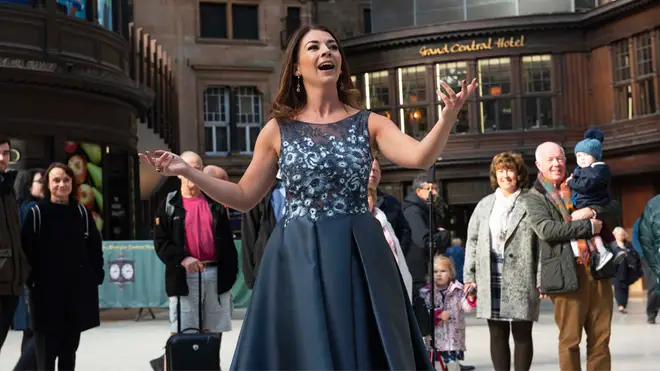 Speaking out about her diagnosis, the singer said: "When I got cancer I risked losing the one thing in my life I relied on more than anything else, my voice. My first thought was am I going to die but then it was am I going to lose my voice?
"The tumour was growing close to the lower laryngeal nerve and I feared I'd never be able to sing again. The very first thing I wanted to know when I woke up from the operation was whether my vocal cords had been damaged in any way."
Read more: Mystery woman goes viral for singing Puccini aria in the subway >
She continued: "When the surgeon gave me a thumbs up to say the operation had been a complete success I cried with relief."
Before finding out about her cancer, McGhee had found international fame as part of the operatic group Amore and had just returned from a tour of Japan with the Royal Opera House.
Seven days later, she was admitted to Lewisham Hospital to remove the tumour and has never looked back.
Her charming recital at the Scottish train station was supported by Stand Up To Cancer, a joint fundraising campaign from Cancer Research UK and Channel 4.
Since its launch in 2012, Stand Up To Cancer has raised over £62 million to fund 52 pioneering clinical trials and research projects.
Lisa Adams, Cancer Research UK's spokeswoman for Scotland said: "By supporting Stand Up To Cancer, people will be helping to fund game-changing research, to make a huge difference to cancer patients and their families.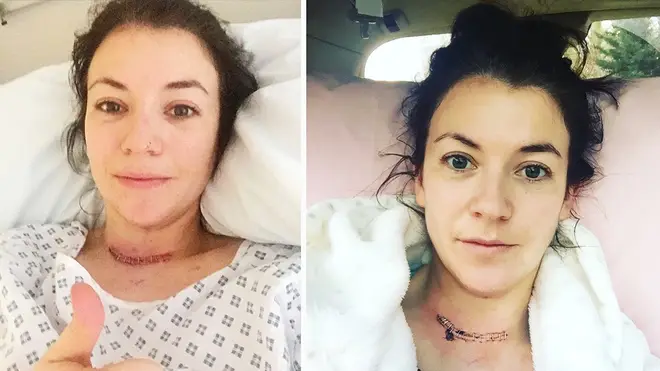 "There's been amazing progress in the past few decades and more people are surviving cancer than ever before."
Despite everything she has been through, McGhee hopes to help others through her experience: "I am forever grateful I escaped cancer relatively unscathed compared to the hell some people have to go through.
"Resilience, a sense of humour, good people around me and the amazing skills of the NHS got me through.
"Although cancer threatened to derail everything there was a way back. Now I'm proud to reach out and help other people going through cancer. I'm proud to Stand Up To Cancer."