Centuries-old Italian violin breaks auction records after selling at £7.71 million
21 March 2023, 13:56 | Updated: 21 March 2023, 14:20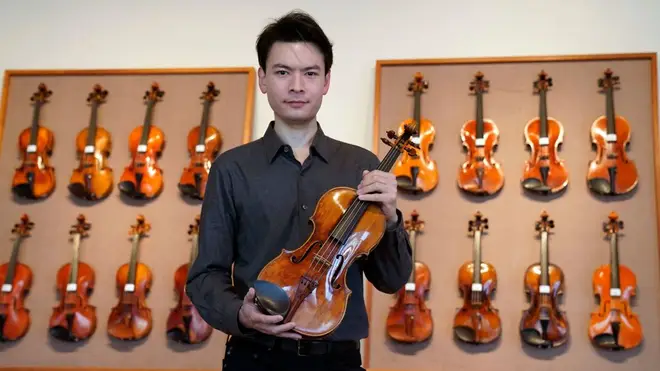 A 292-year-old violin made by Bartolomeo Giuseppe 'del Gesù' Guarneri has broken records at auction this month.
A violin which was made almost three centuries ago has been sold at auction in New York for $9.44 million (£7.71 million).
Made in 1731 by acclaimed Italian luthier, Bartolomeo Giuseppe Guarneri 'del Gesù', the rare violin had been valued at $10 million (£8.16 million) prior to the bidding, which took place on Monday 16 March 2023.
Despite selling for under this total, the violin has become the third most expensive instrument to ever be sold at auction.
The violin, nicknamed the 'Baltic', was sold by Tarisio, a web-based auction house specialising in string instruments and bows. It was given to the house by the family of the late Sau-Wing Lam, an Asian-American businessman who supported young musicians throughout his lifetime.
On the result of the sale, Tarisio's director and head of sales Carlos Tomé commented: "To sell this extraordinary violin for nearly triple the previous auction record price for a Guarneri demonstrates the strength of global demand for rare and historic musical instruments."
Read more: 308-year-old Stradivarius violin played on 'Wizard of Oz' soundtrack could sell for record £14 million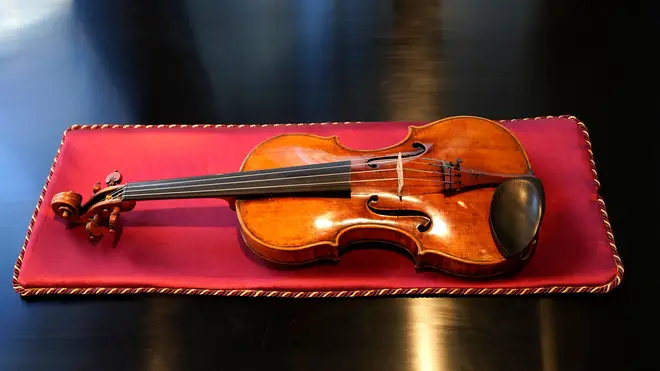 Tarisio also holds the number one and number two spots for the most expensive instruments sold at auction.
Most recently, a Stradivarius made in 1714, nicknamed the 'da Vinci' and heard on the Wizard of Oz soundtrack, sold in June last year for $15.34 million (£12.29 million), taking second place.
Another Stradivarius, made in 1716 and nicknamed the 'Lady Blunt', sold for $15.9 million (£9.8 million due to the exchange rate at the time) in 2011.
"The top three auction prices for stringed instruments have now all been realized at Tarisio," Tomé continued, "cementing our status as the premier global auction partner for the sale of important Guarneri and Stradivari violins.
"We are delighted to have been entrusted with the sale of the 'Baltic' and to celebrate the legacy of Sau-Wing Lam, one of the great benefactors and collectors in the field of classical music."