Discover the gruesome story of the Gesualdo murders
22 March 2018, 06:00 | Updated: 18 February 2020, 11:12
Classic FM Case Notes podcast: It is 16 October 1590 and as the sun sets over Naples, the composer Carlo Gesualdo sets in motion a gruesome plan. By the time the sun rises the next day, two people would be dead. But what happened that night?
Subscribe and listen to Case Notes on Global Player, iTunes, Android or right here, on the player at the bottom of the page. And find out more about the first-ever true crime podcast about classical music here.
This episode covers themes some listeners might find upsetting. This article contains images some people might find distressing.
The truth is that Geusaldo's music probably wouldn't be known today were it not for the violent events of the 16 October, 1590.
Four years earlier, Gesualdo was a small-time count who needed to marry well - both for money and to make sure the family name survived.
Gesualdo's castle was in the town of Gesualdo in Campania - and it's still there today:
His family found a suitable wife: Donna Maria d'Avalos. She was Gesualdo's cousin, aged 25 and Gesualdo would be her third husband.
She was an experienced woman and Gesualdo, by all accounts, was a bookish, awkward 20 year-old with no interest in anything outside music.
The marriage was a disaster from the start and Maria falls in love with a local nobleman, Don Fabrizio. The pair start an affair.
On the night of 16 October, Carlo Gesualdo plots to catch the pair together - and kill them in bed.
We've pieced together exactly what happened that night according to contemporary records. The accounts from the time are so detailed forensic psychiatrist Dr Ruth McAllister has been able to work out exactly which wounds were inflicted on Donna Maria and Don Fabrizio.
Here's a diagram of the wounds:

Illustration created from sketches and research by Dr Ruth McAllister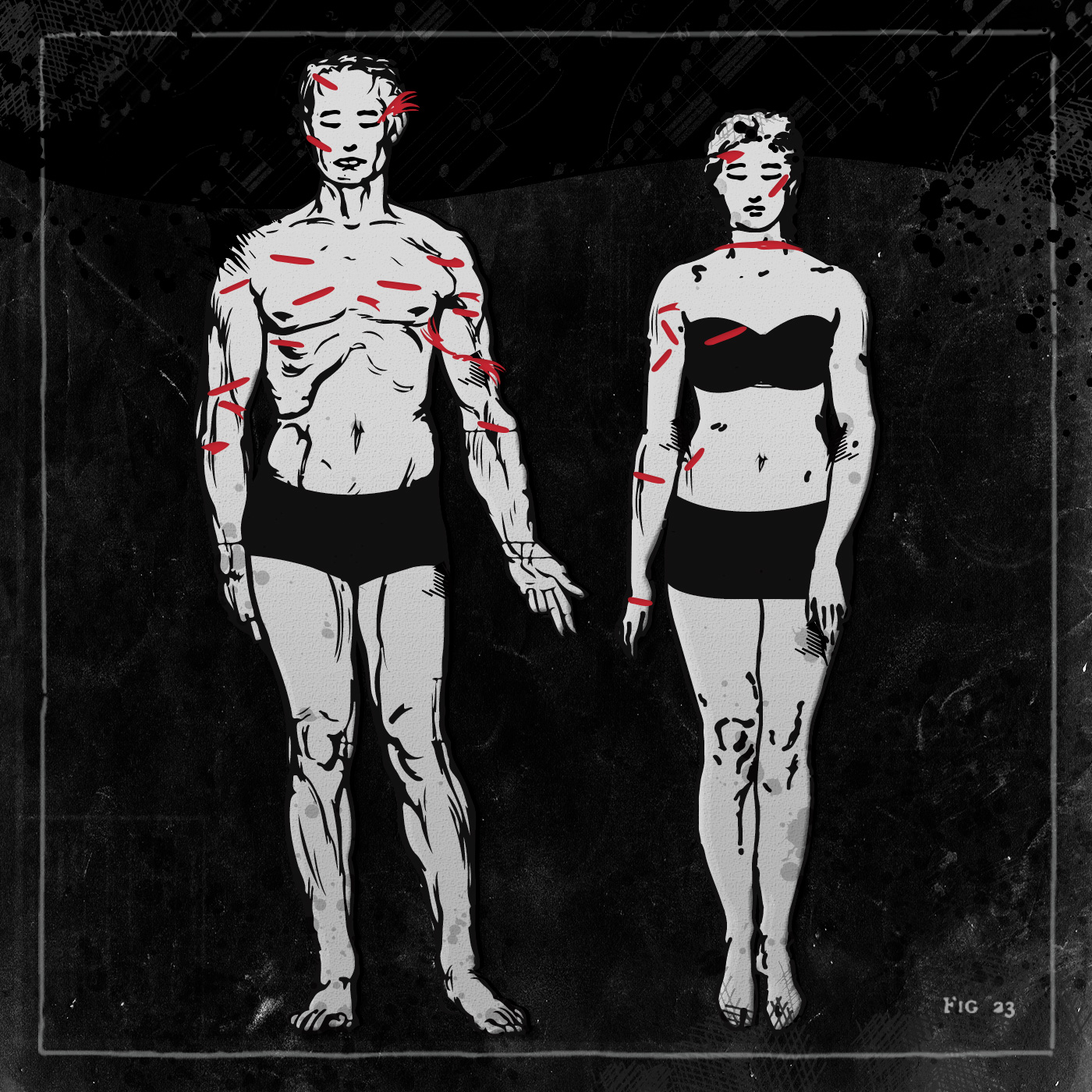 Gesualdo fled the scene - to avoid reprisals from Donna Maria's powerful family. And from there the story only gets stranger.
In the second episode of Case Notes we explore contemporary evidence to piece together what happened on that fateful night and the aftermath of this brutal murder.
There is some evidence that Geusaldo began to fear for his soul later in life. This picture hangs in his personal chapel. The figure in the bottom left is the composer, praying to the Virgin to intervene and beg for mercy on his soul.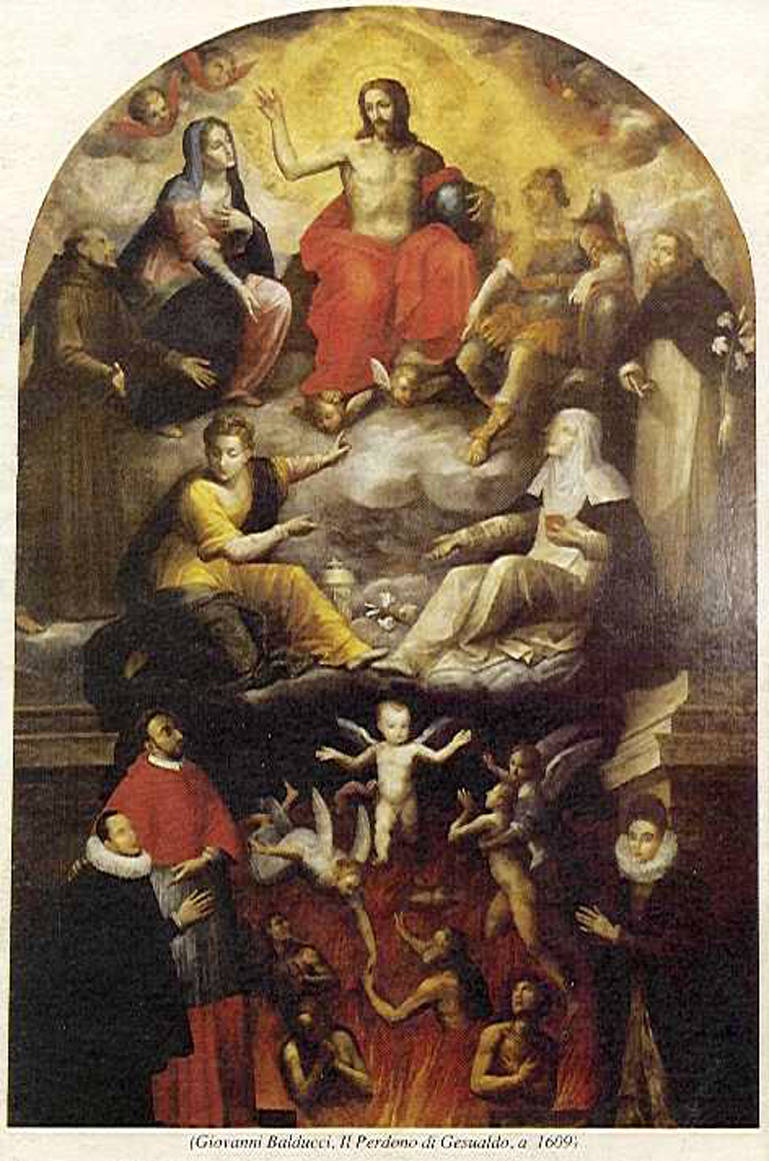 Subscribe on iTunes, Android or listen right here, in the player below.
Guests include forensic psychiatrist Dr Ruth McAllister, conductor Robert Hollingworth, soprano Clare Norburn and historian Professor Trevor Dean.
The recordings featured in this episode were:
Gesualdo: Sesto Libro di Madrigali 1611
La Compagnia del Madrigale, Glossa
Gesualdo: Tenebrae Responsories for Maundy Thursday
The King's Singers, Signum Records
Gesualdo: Sacrae Cantiones for five voices
The Marian Consort, Delphian Records