A cellist's 18th-century instrument has been stolen in Paris
16 February 2018, 10:17 | Updated: 16 February 2018, 10:34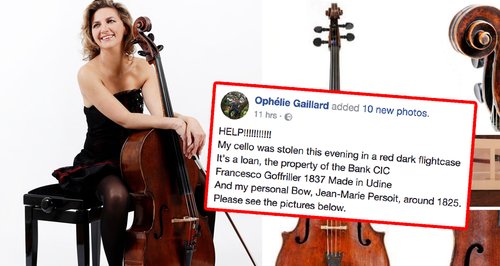 French cellist Ophélie Gaillard has appealed for help on social media after her instrument was stolen in Paris last night.
Gaillard's cello, inisde a dark red flight case, was taken last night from the Paris suburb of Pantin.

The Francesco Goffriller cello was made in Udine, Italy in 1737, was on loan from the Bank CIC. The case also contained Gaillard's bow, made by Jean-Marie Persoit around 1825.
A cello by the same manufacturer dating from a similar period was sold at auction for £240,000 in 2016.

The cellist has launched an appeal via her Facebook page: