New releases: Francesco Piemontesi plays Mozart & 'Inception' by Maksym Rzeminski
14 August 2017, 10:00 | Updated: 17 August 2017, 13:49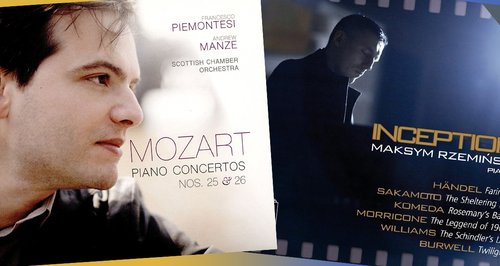 Throughout the week Classic FM's presenters bring you the best new recordings, including world exclusives and premiere broadcasts of latest releases.

John Suchet plays a track from his featured Album of the Week at 10.15am every weekday.
Mozart: Piano Concertos No. 25 & 26 - Francesco Piemontesi with the Scottish Chamber Orchestra and Andrew Manze
Linn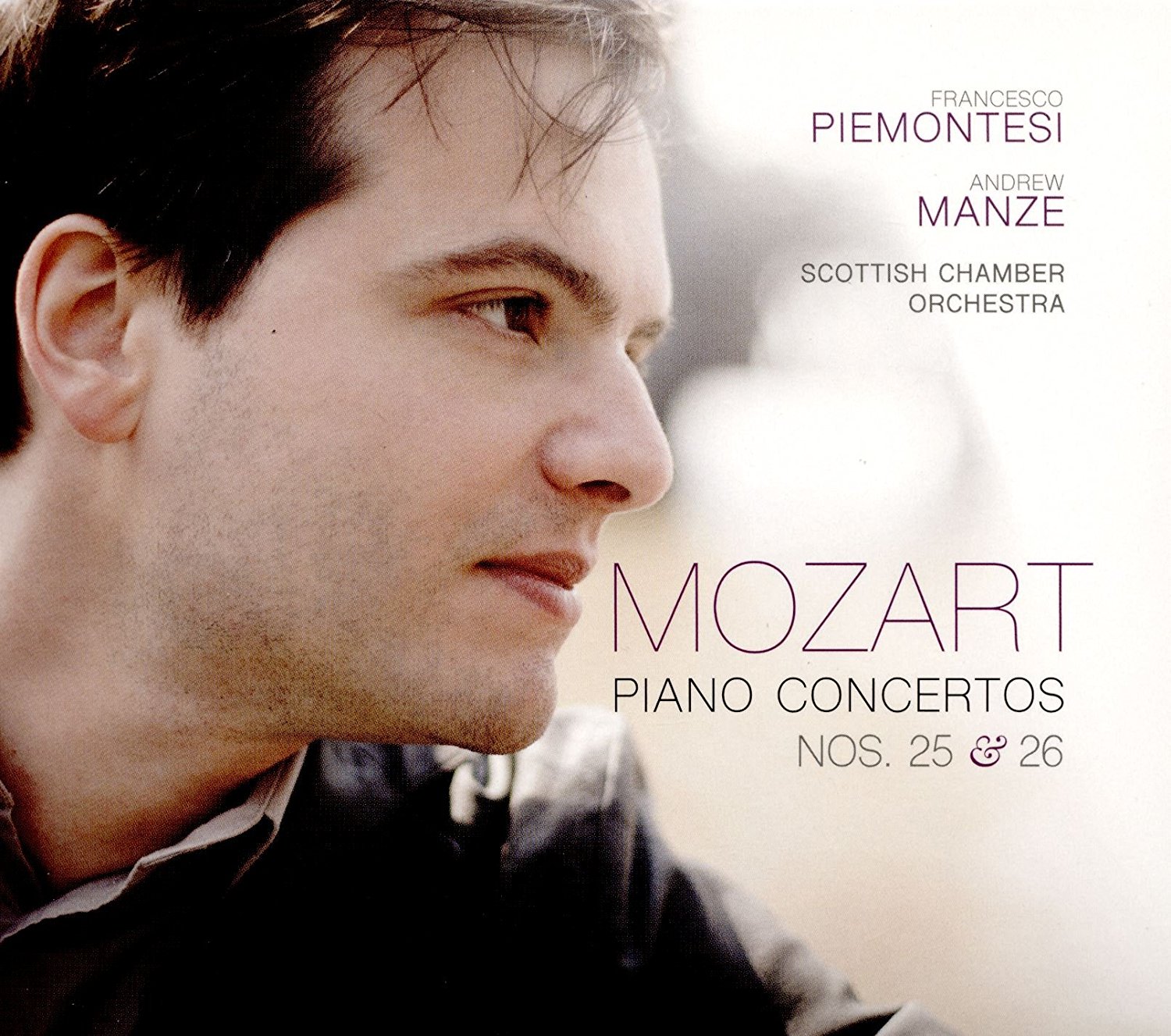 Described as a stellar Mozartian, Francesco Piemontesi has found a perfect partner in the Scottish Chamber Orchestra whose impeccable credentials are widely acknowledged. Conductor Andrew Manze, shares Piemontesi's approach to creating an authentic performance, making this somewhat of a Mozart dream team.

Francesco Piemontesi is a pianist of exceptional refinement of expression, which is allied to a consummate technical skill. He has performed Mozart extensively recently, including a Mozart cycle at London's Wigmore Hall which commenced in January 2016 and continues in 2017 and Mozart concertos with the SCO.
The Swiss pianist enjoys the particular insight into Mozart gaining a useful love of detail from his teacher Alfred Brendel, who was himself renowned for his masterly interpretations of Mozart. This recording couples consecutive yet contrasting works from Mozart's Vienna period: K. 503 represents the longest and most substantial of his concert masterpieces and K. 537 provides the soloist with an audience-pleasing cadenza.
Andrew Manze has rapidly emerged as one of the most stimulating and inspirational conductors of his generation. Manze's extensive and scholarly knowledge of the repertoire, together with his rare skill as a communicator and his boundless energy, mark him out. The SCO is a world-renowned orchestra with an outstanding reputation for Mozart; its extensive discography features Robin Ticciati, Charles Mackerras, Elizabeth Watts and Ingrid Fliter.

John Brunning plays a track from his featured Drive Discovery at 6.15pm every weekday.
Inception - Maksym Rzeminski
DUX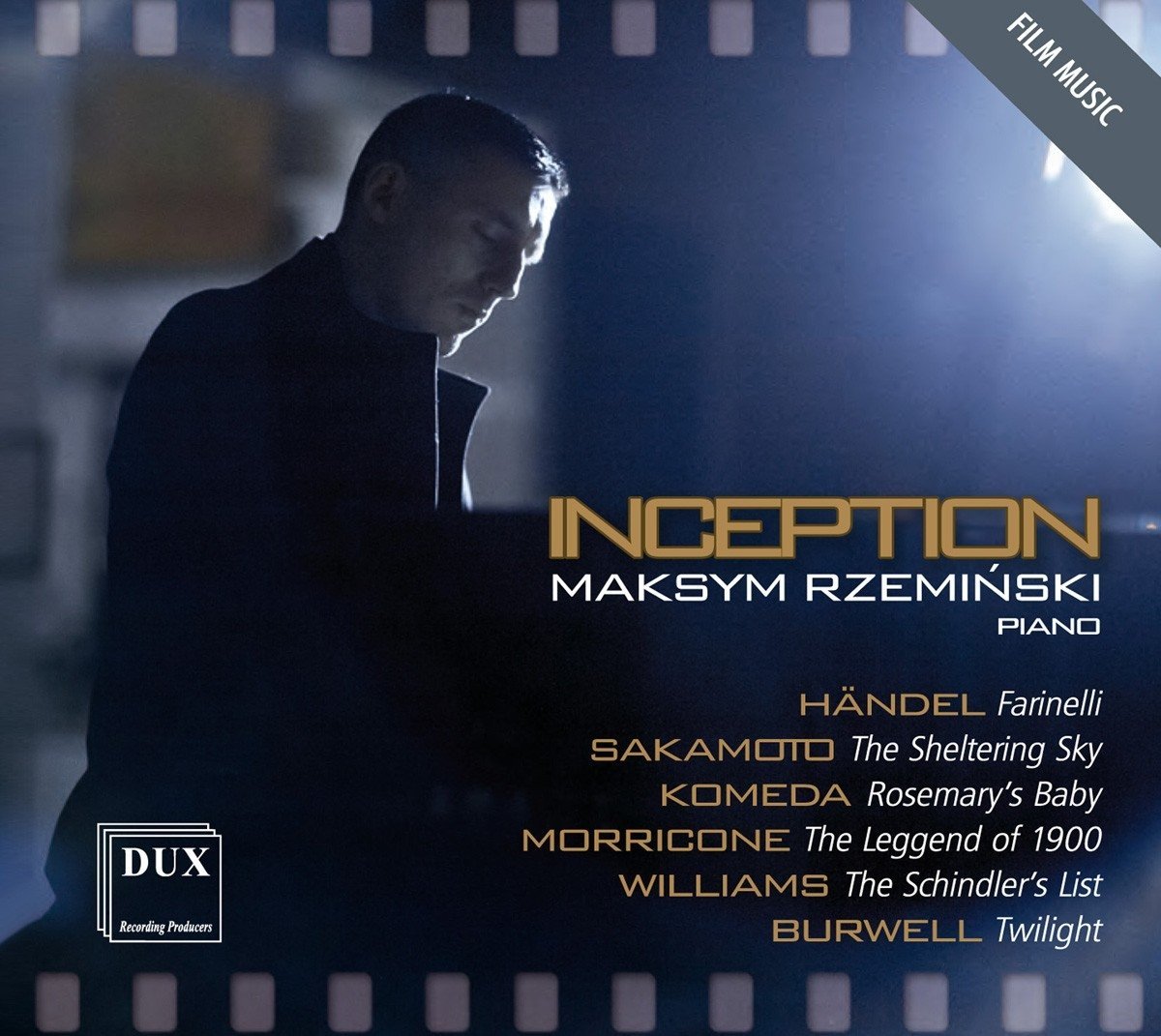 "A film score is inextricably linked with the image, it is composed according to the wishes of the director; sometimes it becomes a separate sphere of art. The beauty of the intertwined, overlapped melodic lines spun from dreams and longings and the depth of the harmonic structures occasionally introduce the listener into an unreal, irrational world, a world of illusion, dreams...I couldn't resist them." - Maksym Rzeminski