Flight attendant calls on cellist to play a Brahms lullaby to help passengers sleep
10 May 2019, 12:39 | Updated: 10 May 2019, 13:07
A cellist was aboard a flight from Vienna to Washington, when one of the flight attendants asked him to take out his instrument, so she could 'video it and share with her boyfriend'.
Yesterday (9 May), a cellist was asked to play his instrument on board an Austrian Airlines flight from Vienna to Washington Dulles International Airport.
Amit Peled, an Israeli-American concert cellist, approached the flight attendant to ask for a cup of coffee, since he had slept through the on-flight meal.
The flight attendant, after seeing Peled sleeping on his cello, suggested he play a tune for the other passengers, saying: "Wouldn't it be nice to hear you play it for us?".
Airline asks violinist to play for passengers – in exchange for overhead space >
"Being used to flight attendants wanting to usually kick me out of airplanes because of the cello, I was positively surprised to say the least," Peled told Classic FM.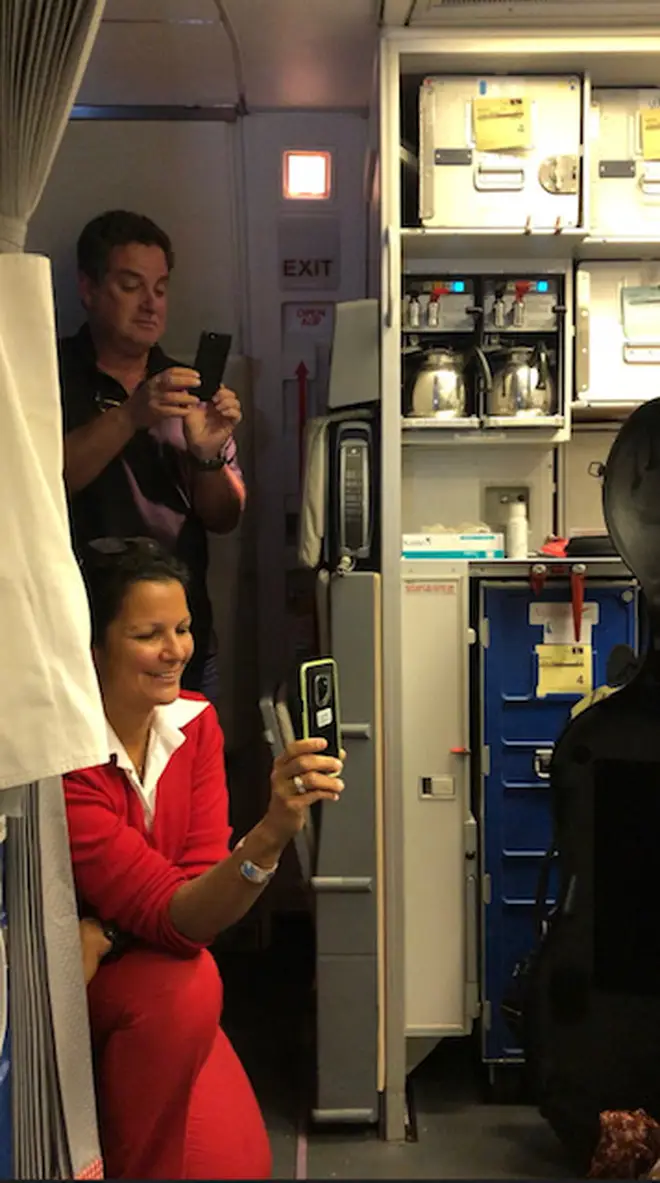 "I replied: 'Seriously?' And she said: 'Well, only if I could video it and share with my boyfriend…'."
Peled agreed, and went to untie his cello from its seat. As the plane travelled across the Atlantic Ocean, he played Johannes Brahms' famous lullaby 'Wiegenlied' – a piece often played to lull babies to sleep.
The other passengers, along with the flight attendant, gathered around Peled to film his performance on their phones.
"It was one of the best concerts ever," Peled said. "And once I was back at my seat in economy of course, all tacked in again, she came with a chocolate cake and a glass of Chardonnay from business class in a sign of gratitude.
"I couldn't believe it and will surely use Austrian Airlines as much as possible in the future."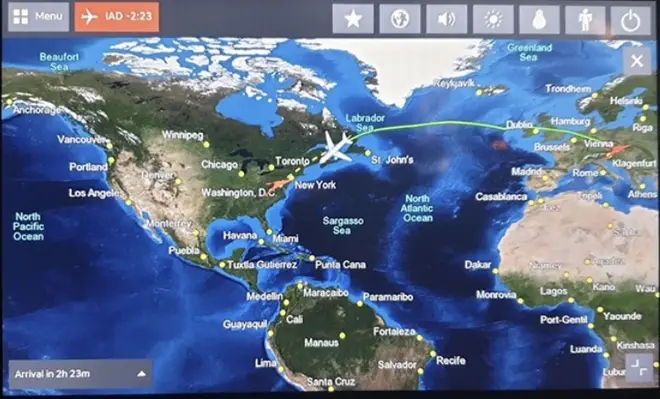 Peled, whose experience of flying with his instrument hasn't always been so amiable, had his cello strings confiscated last year at Warsaw Chopin airport.
Staff at airport security deemed the items 'too dangerous' to take on board.
The cellist, who spoke to Classic FM at the time, said: "I have always carried an extra set of strings with me and was never asked to give them away! Well, at least they didn't take the cello claiming that the endpin could be used to stab somebody."
Read the ISM's top tips for travelling with your instrument here.