'Too dangerous' – security confiscates cellist's strings at Warsaw airport
19 November 2018, 15:14 | Updated: 22 November 2018, 17:31
A cellist had his strings confiscated at Warsaw airport, when staff claimed they were 'too dangerous' to take on board.
Cellist Amit Peled was at Warsaw Chopin airport at 4.30am yesterday, when all his cello strings were confiscated by the airport's security.
He says staff at the Polish airport believed they were 'too dangerous' to take on board.
Over email to Classic FM he said: "I just performed with the Warsaw Philharmonic the Penderecki Cello Concerto No. 2 last night for the Maestro's 85th birthday celebration," he said. "What a huge honour and an incredible musical celebration to be part of."
Violinist kicked off US flight after refusing to check in $80,000 instrument >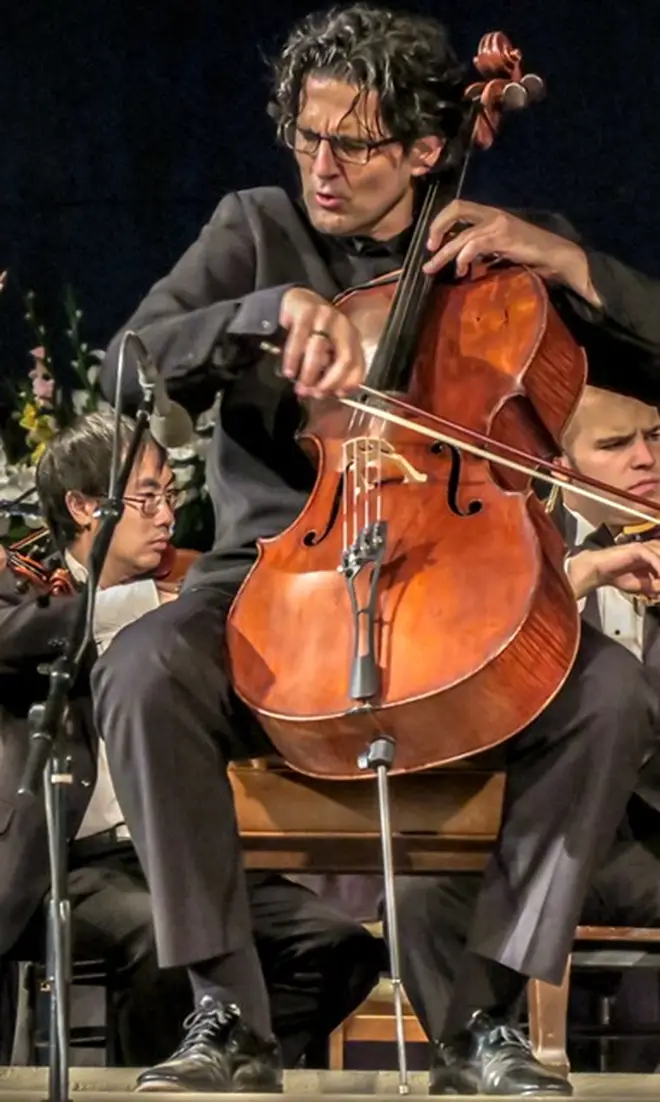 "However, for the first time in my life all strings were taken away from me at Warsaw airport's security checkpoint claiming that it is too dangerous to take them on board… well, that is a first!"
"I have always carried an extra set of strings with me and was never asked to give them away! Well, at least they didn't take the cello claiming that the endpin could be used to stab somebody."
In an email to Classic FM, Warsaw Chopin airport defended their employee's actions, saying: "When checking the passenger's hand luggage, the security control operator noted that there are cello strings in it, which due to their properties – in accordance with the regulations – are classified as prohibited articles.
"It is the employee of the security checkpoint, who basing on the regulations, makes the final decision on allowing the item to be taken on board the aircraft. Items that raise doubts cannot be accepted for transport in hand luggage, but the passenger has the option of placing the item in registered baggage, which goes to the aircraft hold.
"The security control operator, after questioning the possibility of carrying cello strings on board, repeatedly proposed to the passenger the possibility to put them in checked-in luggage, but the passenger declined. We are extremely sorry that this has happened at our airport, but we regard security issues as our priority."