New scheme by Southbank Centre aims to introduce ex-prisoners to classical music
18 February 2019, 18:05 | Updated: 20 February 2019, 10:04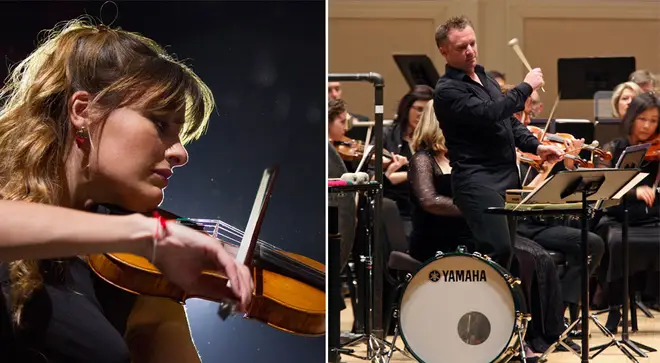 A new scheme run by London's Southbank Centre aims to improve access to classical music for people who've never been to a classical concert, including ex-offenders, the elderly and young people not in education, employment or training.
For many vulnerable people in the UK, classical music is still seen as elitist and inaccessible. But this week a new scheme has been announced by London's Southbank Centre to try and welcome newcomers to music.
'Encounters' aims to introduce classical music to people who have never before attended a classical concert – and may have never even considered it.
Southbank Centre is offering free tickets to small groups of people who will attend concerts in the company of world-class musicians including violinist Nicola Benedetti and pianist Stephen Hough.
Stephen Hough said: "Classical music concerts so often seem like a closed door (or several) to those who have never attended one. A stuffy private club: elitist, pompous and inaccessible.
"'Encounters' is a brilliant, simple idea to destroy this perception and to fling those doors open. Classical music – with its passion, its emotion, its stimulation, its rich fascination – belongs to all of us and I'm delighted to be a part of this exciting new way of introducing people for the first time to its allure."
Who will be performing at Encounters?
A selection of musicians will lead a series of musical 'encounters', where they'll be sharing their love of music. Musicians who will be involved include conductor Marin Alsop, baritone Roderick Williams and percussionist Colin Currie as well as composers Mark Simpson and Nico Muhly.
Marin Alsop said: "This is a great idea. I always enjoy going to concerts and as a musician, I'm very interested to hear what those new to classical concert going make of the experience; it's easy to make assumptions on both sides and I think a few myths might get debunked along the way. Let's hope so."
Who can attend?
The Southbank Centre will work closely with charities, employers and local community groups – including the Irene Taylor Trust and Streetwise Opera – to draw in classical music newcomers including ex-offenders, young people not in education, employment or training, people who've experienced homelessness and isolated older people.
Participants will then be asked to invite another newcomer to a second concert, which will also be free of charge – growing the classical community even further.