Remembering Doris Day, the legendary Hollywood actress and singer
14 May 2019, 16:57 | Updated: 14 May 2019, 17:01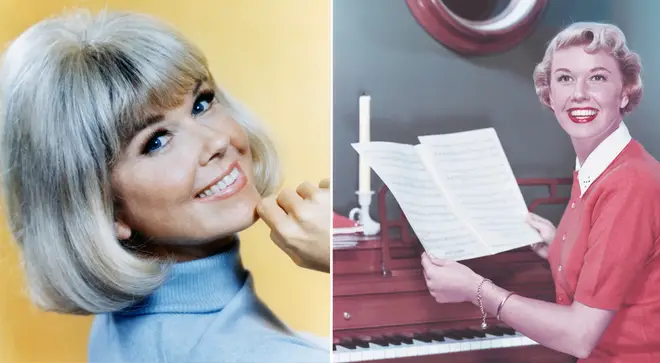 The legendary singer turned actress was famous for musical hits such as 'Sentimental Journey' as well as timeless movie classics 'Calamity Jane' and 'Pillow Talk'
Iconic Hollywood actress, singer and animal welfare activist Doris Day has died today in her California home, aged 97.
The news comes following a statement released online by The Doris Day Animal Foundation, announcing that the star had been 'in excellent physical health for her age, until recently contracting a serious case of pneumonia.'
The statement continued: 'She was surrounded by a few close friends as she passed.'
Born on April 3, 1922 as Doris Mary Ann Von Kappelhoff, the wide-eyed star was the youngest of three siblings and lived with her parents in Cincinnati, Ohio.
Doris fell in love with dance at an early age, and by her teenage years had formed a duo with Jerry Doherty – but her career plans soon changed following a car accident in 1937.
While in recovery, she spent many hours singing along to the radio and it was then that she discovered her incredible musical talent.
Doris's mother, Alma, arranged for her to have lessons with singing teacher Grace Raine, who was so impressed that she gave her three sessions a week for the price of one.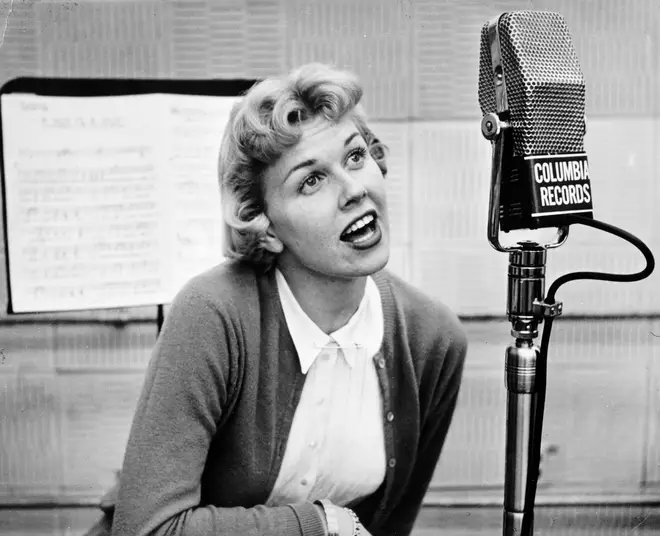 Her singing career began after working on WLW radio program Carlin's Carnival.
After captivating audiences across the country with her flawless performances, American jazz musician Barney Rapp approached her and offered her a role as a professional female vocalist.
In 1939, Rapp encouraged Doris to adopt the stage name 'Day' and she quickly found her fame with her beautiful rendition of 'Day After Day'.
She went on to work with bandleaders Jimmy James and Bob Crosby, but it was while working for Les Brown in 1945 that she released her first hit, 'Sentimental Journey' – a popular anthem during World War II for troops returning home.
Between 1945-46, Day's career went from strength to strength as she landed six top ten singles, including 'My Dreams Are Getting Better All The Time', 'The Whole World Is Singing My Song' and 'I Got The Sun In The Mornin'.
Doris Day A Sentimental Journey
A tour across America with the Les Brown band increased her popularity further – and it was this tour that became the catalyst for her transition into film.
In 1941, Day appeared with the band as a singer in three Soundies (three-minute musical films) and her performance of 'Embraceable You' led her to get the part in Michael Curtiz' romantic comedy, Romance on the High Seas.
She later found success with 'Someone Like You', which featured in My Dream Is Yours, the box-office hit, I'll See You In My Dreams, and Lucky Me, starring alongside Frank Sinatra.
In the 1950s, Day decided to widen her portfolio by playing more dramatic characters, which included her role as Ruth Etting in Love Me or Leave Me, and Jo McKenna in Alfred Hitchcock's suspense film, The Man Who Knew Too Much.
Hitchcock's movie was also her platform for releasing the Academy Award-winning song, 'Qué Será Será (Whatever Will Be, Will Be)' – and the melody is still popular with audiences today.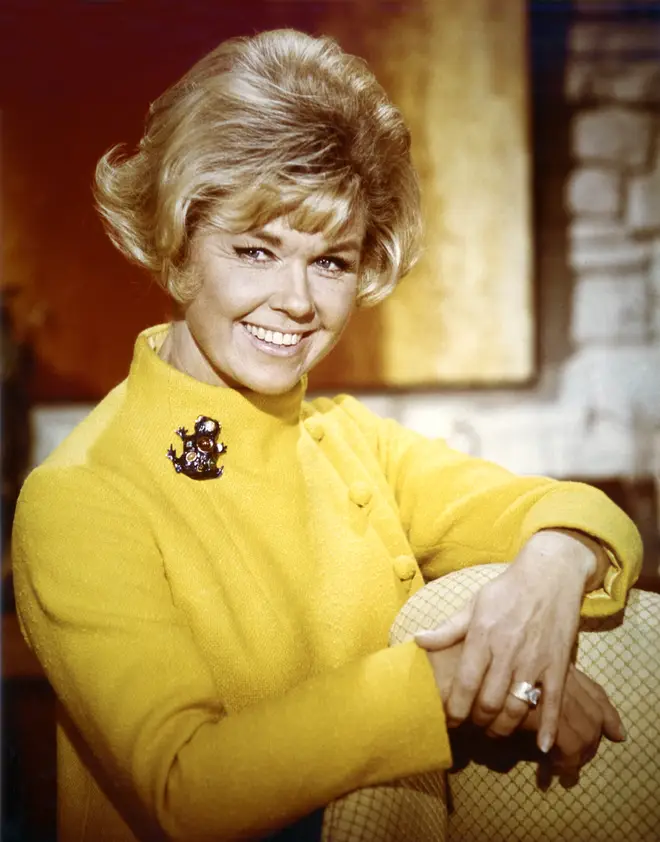 During her career, Doris Day won a Grammy Award, several Golden Globes and also recorded a collaborative album, Duet, with the André Previn trio.
Since the news of her passing, online tributes for the star have been pouring in:
For those of us in my generation, Doris Day was synonymous with Hollywood icon. She would no doubt remind us, upon this day of her passing, "Que sera sera," but we will miss her dearly anyway. Rest now in our hearts forever, Ms. Day.

— George Takei (@GeorgeTakei) May 13, 2019
Extremely sad news.
Doris Day was an extraordinary talent & even greater human being, who devoted her life to helping others, especially those, who have no voice of their own. One of the biggest stars ever, yet so unaffected & down-to-earth. She's with angels now. RIP & farewell pic.twitter.com/gLjoxBu9Zo

— Angela Lansbury News (@_AngelaLansbury) May 13, 2019