Crowd-funder saves Stradivari's wood, following a devastating hurricane in Italy
13 August 2019, 15:41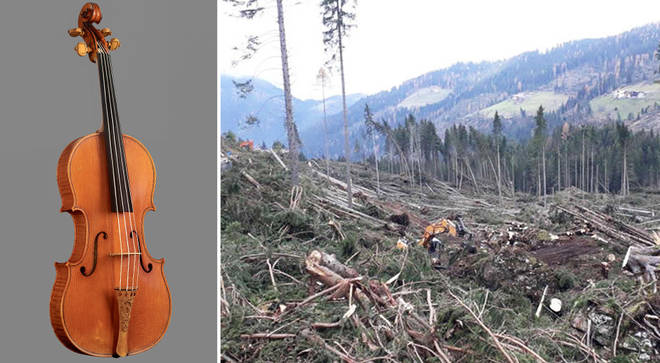 A hurricane in Italy uprooted millions of trees used by Stradivari. Now, a campaign has raised €230,000 to recover the resonant firs.
Last year, a freak hurricane devastated Stradivari's forests in Trentino-Alto Adige, Italy. Millions of spruce wood trees, favoured by Stradivari to make his prized instruments, were buried by the Vaia storm in October 2018.
But thanks to an immense crowd-funding effort, €230,000 has been raised to salvage the fallen trunks, which lay flattened in the Val di Fiemme region following the hurricane. These will now be turned into soundboards for 35,000 instruments, among them 15,000 pianos, 2,200 harps and 18,000 violins and guitars.
The 'Save the wood of Stradivari' campaign was set up in November by Fabio Ognibeni, a expert on the subject who called on donors to save the resonant wood before it rots.
Within the forest of spruces, only two or three trees in a thousand are suitable for making instruments.
Firstly, they must be free of knots. They must also come from a certain altitude where cold weather ensures slow growth. Then, after 130 years, they reach the right circumference to be felled.
Ognibeni says he has been overwhelmed by the response, which allowed him to spend nine months searching for 3,000 fallen trunks.
"The storm caused some serious damage, but it has brought out the sensitivity and generosity of those who understand the importance of our work to culture and music," he told Corriere della Sera.