Their wedding was cancelled because of COVID-19, but a composer wrote this beautiful and poignant piece for them
28 April 2020, 20:00 | Updated: 29 April 2020, 08:30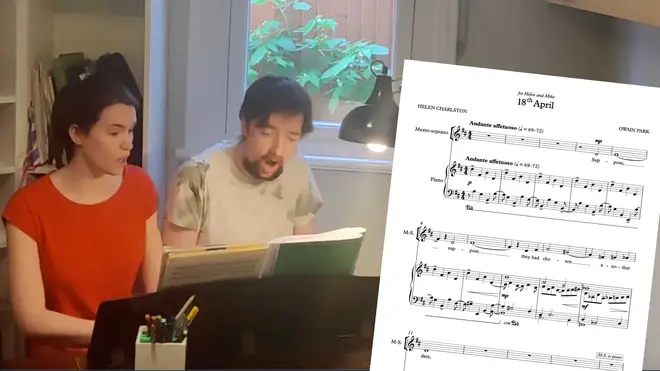 One of the UK's finest young composers steps in to help remember the special day that was not to be.
These months may be defined by disruption and uncertainty, but they are also full of wonderful, loving stories, like this one.
A couple of weekends ago, two singers, mezzo-soprano Helen Charlston and baritone Michael Craddock, were due to be married. But, as the date got closer, COVID-19 brought restrictions and disruption, and they decided that their special day needed to be postponed. After they made the emotional decision, Helen quietly penned a poem, reflecting on the time and circumstances.
Click here to view the NHS's latest coronavirus advice >
Helen and Michael are good very friends with one of this country's finest young composers, Owain Park. Helen got in touch with him. Would he set the poem as a musical reminder of the day that was not as it might have been?
The piece, 18th April, would be a surprise for Michael.
The music was lovingly penned and presented to the couple. Helen and Michael, in lockdown in their home, filmed themselves singing their new duet, taking turns to play the piano and sing.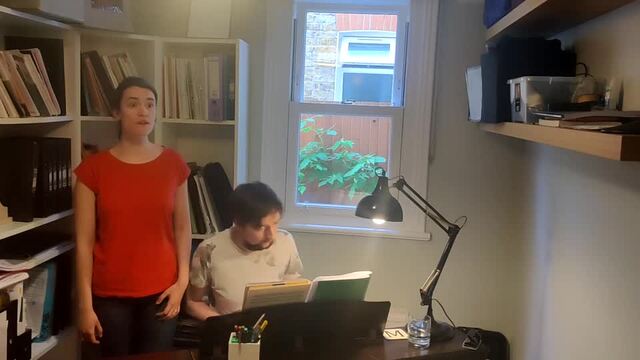 Helen's poem is as follows:
18th April
Suppose they had chosen another date.
Suppose it had gone ahead as planned.
Celebration, commitment, hand in hand.
Satin in silence hangs, hidden for now,
Vows unreached, yet lived out in delight.
In their cushioned box the golden spheres
hibernate patiently, untouched.
Today they sit in quiet communion
Sharing looks and books and cups of coffee.
Foreheads brush through unkempt hair
The smallest smile, the deepest care.
For in love's light they have dared.
Its reflection will be their glory.

And with some quick work during lockdown, Owain's music publisher Novello have already made this beautiful work available to the public.
Helen said "It's a special piece, and having kept it to ourselves this week, we wanted to share it now as a little reminder of the purpose of music and poetry. Art, love and joy are all around us: in the everyday as well as the big days of celebration, and that's what I hope we've captured here."
We wish mezzo and baritone a lifetime full of that art, love and joy, and also friendship, as captured in music by your pal Owain.