Operatic soprano duets with her beeping oxygen monitor while in COVID-19 care
16 April 2020, 19:53 | Updated: 16 April 2020, 19:56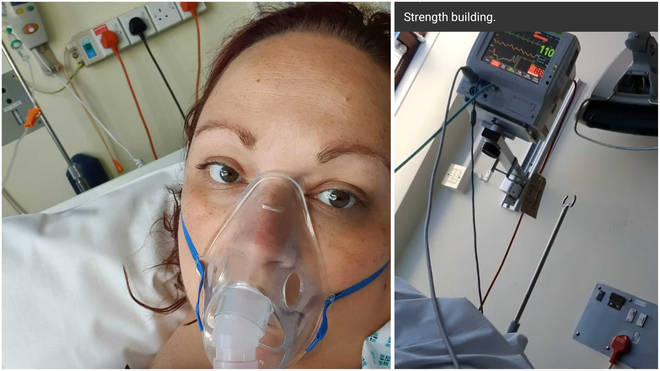 When you live and breathe music like this inspirational singer, there's always a duet on offer.
Last week, Australian operatic soprano Helena Dix was admitted to hospital with complications linked to coronavirus.
"After 10 days of being sure I had COVID-19 and isolating, I started to feel better. Then, all of a sudden I was faced with every opera singer's worst nightmare – the inability to breathe," the London-based singer wrote in a Facebook post.
The singer was rushed to hospital, where she was supplied with oxygen. As her condition improved, in the empty room, and with no visitors allowed, Helena needed to find her own entertainment. And there's always music.
A machine to monitor her oxygen levels had a melodic alarm, a descending E and C. "Challenge accepted," the hospital's star soprano wrote as she posted a video of her harmonisation.
Click here for the latest coronavirus advice from the NHS >
Every time my oxygen levels fall below where they should be I set off the alarm...... Operatic Challenge accepted. Sorry, I am but merely a soprano!

Posted by Helena Dix Soprano on Tuesday, 14 April 2020
Helena also shared that she had been singing in her bed to keep her spirits up. "I've attempted some arias from inside my door on my stronger days! The man next door even put in requests."
We think it's a fantastic example of positivity and spirit in a time of trial, and a testament to the deep mental and physical resources that singing and music provide. Bravo!
Read more: Opera-singing doctor serenades NHS hospital staff with 'Nessun dorma' >
This morning on her Facebook page, Helena announced that she has been discharged from hospital. She thanked NHS staff for her care.
We wish her a full and speedy recovery. Because as good as those hospital ward acoustics are, we can't wait to hear her on stage again.