Video game composer Eímear Noone to host High Score on Classic FM
10 April 2019, 09:00 | Updated: 10 April 2019, 10:10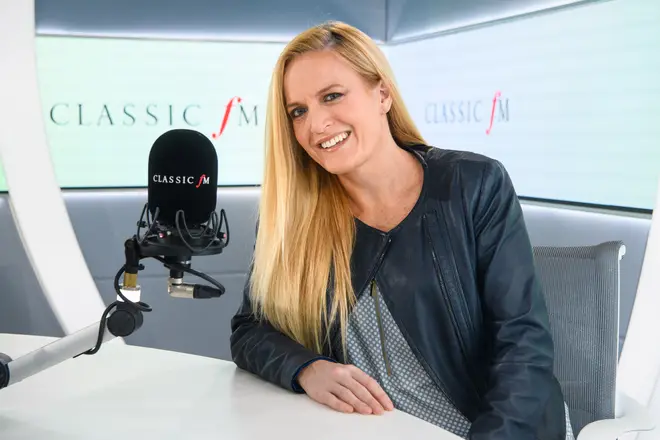 Eímear Noone, one of the world's leading composers of video game scores, is joining Classic FM as the host of our popular games music series, High Score.
Eímear Noone will join Classic FM from Saturday 22 June, to present a new six-week run of High Score.
Each hour-long programme will focus on a different theme, starting with Game Changers, as Noone reveals the characters, distant realms and unforgettable stories that have gained legendary status and changed the gaming world forever.
Speaking to Classic FM, Noone said: "Video game music is the perfect gateway to the classics for a younger audience, especially since the sonority of the orchestra is already in their hearts and minds.
"It's also fun to let existing classical music fans in on the zeitgeist of this new form of orchestral pop art, even if they've never played a video game in their lives. Classic FM is the perfect home for both audiences."
Described by the Irish Independent as 'the Irish Queen of Games Music', Eímear Noone is one of the industry's most recognised composers.
She has written award-winning scores for World of Warcraft and Warlords of Draenor, and has recorded most of the music for Blizzard Games, including Overwatch, Hearthstone, Heroes of the Storm and Starcraft II.
'Video game music is 21st-century programme music' – says Eímear Noone >
Noone is also renowned for her conducting work, namely her role as primary conductor for Video Games Live, the longest-running orchestral touring show. She has also conducted Stravinsky's The Firebird, Dvořák's Symphony No.9 ('From the New World') and the Los Angeles Ballet's inaugural production of Tchaikovsky's The Nutcracker.
Alongside her success in the gaming industry, she has written extensively for film, having worked on scores for the thrillers Mirrors and The Hole.
High Score, previously presented by fellow composer Jessica Curry, is now in its fourth series and was the first on UK radio dedicated to video game music.
The new series will explore themes including Girl Power, celebrating the smart, powerful and brave female protagonists at the helm of gaming; Villains, looking at the most iconic lawbreakers in video games; and Magic, Myths and Legends, exploring the games inspired by ancient legends, mythical beasts and familiar fairy tales.
Sam Jackson, Classic FM's managing editor said: "Classic FM has been playing and championing video game music for the past seven years, so it is a real coup for us to sign Eímear Noone as the new host of High Score. Eimear shares our vision to make classical music relevant and accessible to as many people as possible.
"Through her enthusiasm and worldwide popularity, we look forward to welcoming more fans of video game music to Classic FM, while continuing to showcase this exciting genre to our 5.3 million listeners around the UK."