This guy yelling out opera arias in public is comedy gold
21 October 2019, 16:22 | Updated: 22 October 2019, 09:59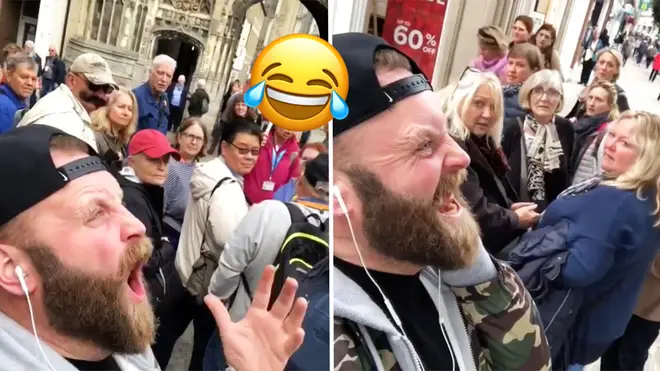 Sometimes people get so lost in the music, they just can't help but belt it out – and in this amusing clip from comedian Arron Crascall, nothing beats singing a bit of opera in public...
British comedian and social media celebrity, Arron Crascall, has won Instagram once again with a humorous video of himself singing opera in public.
His contemporary covers of classical music's best-loved arias come with a bit of a twist: unlike your average busker, Crascall isn't one to pitch up and perform in a regular tourist hotspot and instead prefers to surprise people at random.
In the hilarious clip (watch below), we see the Kent-based comedian approach unsuspecting crowds before yelling out the melodies to his favourite opera tunes...
He certainly has great taste, opting for an exquisite playlist of 'Figaro' from Rossini's The Barber Of Seville, followed by Pavarotti's powerful version of Verdi's masterpiece, 'La donna è mobile', which features in Rigoletto.
One group of pedestrians is even treated to a uniquely... screamy rendition of Mozart's 'Queen of the Night' from The Magic Flute.
But this isn't the first time Arron's videos have been inspired by the world of classical music. Just take a look at these beauts...
Crascall's latest interpretations might not be the warm-toned arias we're used to hearing at Glyndebourne, but we're fully on board with him bringing opera to the masses (even if he is plain yelling at times).
Excellent work, Arron.