Love listening to classical music in the garden? You're not alone, a new study reveals
26 June 2019, 16:13 | Updated: 26 June 2019, 17:02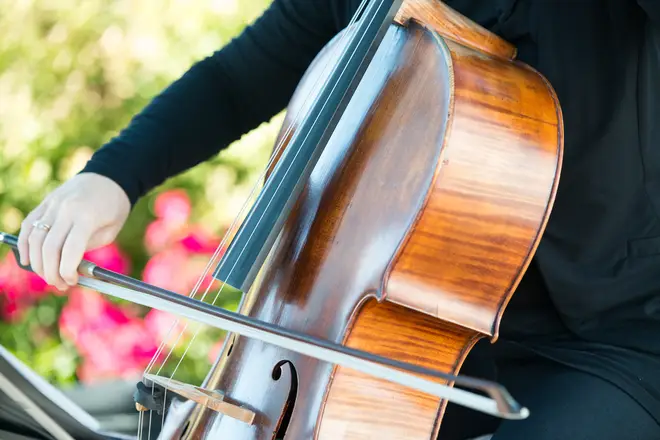 Summer is here and people are flocking to their gardens – accompanied by classical music.
Two thirds of people – 65 per cent – like to listen to music when they are relaxing in the garden, new research by the Royal Philharmonic Orchestra (RPO) shows.
In a nationwide poll that asked a representative sample of 2,178 adults what genre of music they liked listening to in the garden, orchestral music came up trumps as the choice genre for classical music fans kicking back and relaxing outdoors.
Whilst 45 percent and 36 percent of people respectively listen to pop and rock every day, orchestral music (22 percent) came out on top of specialised genres switched on in the garden.
Country music (17 per cent), reggae (15 per cent), R&B/rap (15 per cent), jazz (11 per cent) and music from musicals (11 per cent) were other genres highlighted by the poll.
The Glorious Garden: Water Lily
RPO suggests that choosing orchestral music for summer evenings in the garden could lead to a "creative, restful experience after a stressful day".
Digging down into the numbers (pardon the pun), orchestral music came out as significantly more popular among people with busy, full-time jobs in the sample. 74 per cent of workers and the same percentage of students who said they opted for orchestral music are full-time, and so deemed "busy" by the study.
At Classic FM, we know the value of classical music for unwinding after a busy day, and champion this on both Smooth Classics and Smooth Classics at Seven. We're also making this summer a 'More Music Summer' and we're delighted to be able to now imagine lots of people enjoying our wonderful presenters and their playlists in the comfort of their gardens.
One presenter particularly keen on classical music and gardening is of course Alan Titchmarsh – so while we're on the subject of gardens and classical music, here are some beautiful videos featuring Alan reciting flora-inspired poetry over music by Classic FM's Composer in Residence Debbie Wiseman, taken from their 2018 recording, The Glorious Garden.
So grab a refreshing tipple, find your favourite seat in the sun, and enjoy...