New releases: Classic FM Hall of Fame - Silver Edition and Tchaikovsky with Metamorphosen Berlin
18 April 2017, 10:00 | Updated: 15 June 2017, 15:17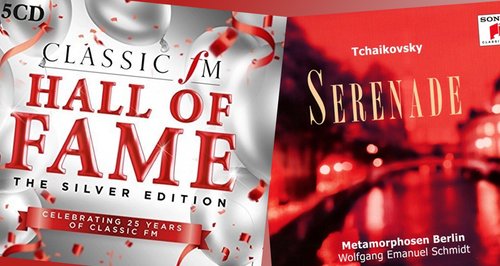 Throughout the week Classic FM's presenters bring you the best new recordings, including world exclusives and premiere broadcasts of latest releases.

John Suchet plays a track from his featured album at 10.15am every weekday.
Classic FM Hall Of Fame The Silver Edition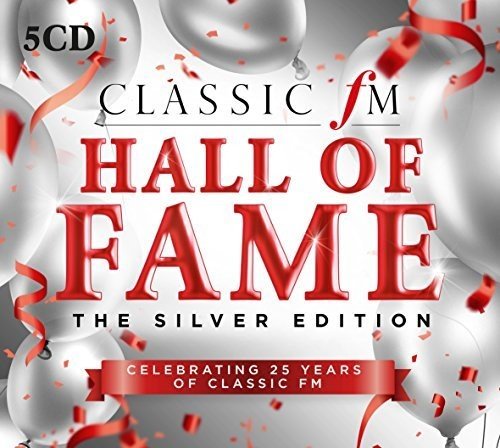 John Suchet's Album of the Week is Classic FM's very own brand new album - Classic FM Hall of Fame: The Silver Edition. 2017 marks the 25th Anniversary of Classic FM, so in celebration of this exciting milestone, we have created the biggest Hall of Fame boxset… ever!
The Classic FM Hall of Fame is the world's biggest annual survey of classical music tastes. Every year thousands of our listeners, tell us their top three pieces of classical music, and then across each Easter weekend we spend four days counting down the world's greatest music.
Hall of Fame – The Silver Edition is the ultimate collection for all classical music lovers. Five discs, showcasing the nation's best-loved pieces of classical music, from traditional classics, such as; Rachmaninov's Piano Concerto No.2, Vaughan Williams' The Lark Ascending and Beethoven's Symphony No.5 to modern greats including; Gershwin's Rhapsody in Blue, Uematsu's Main Theme from Final Fantasy and Shore's The Fellowship of the Rings from Lord of the Rings.
Over 6 hours of music, chosen by you - the loyal Classic FM listener. And because these are the pieces which have received the most votes from the public over the years, there truly is something for everyone.

John Brunning plays a track from his featured album at 6.15pm every weekday.
Tchaikovsky: Serenade - Metamorphosen Berlin
Sony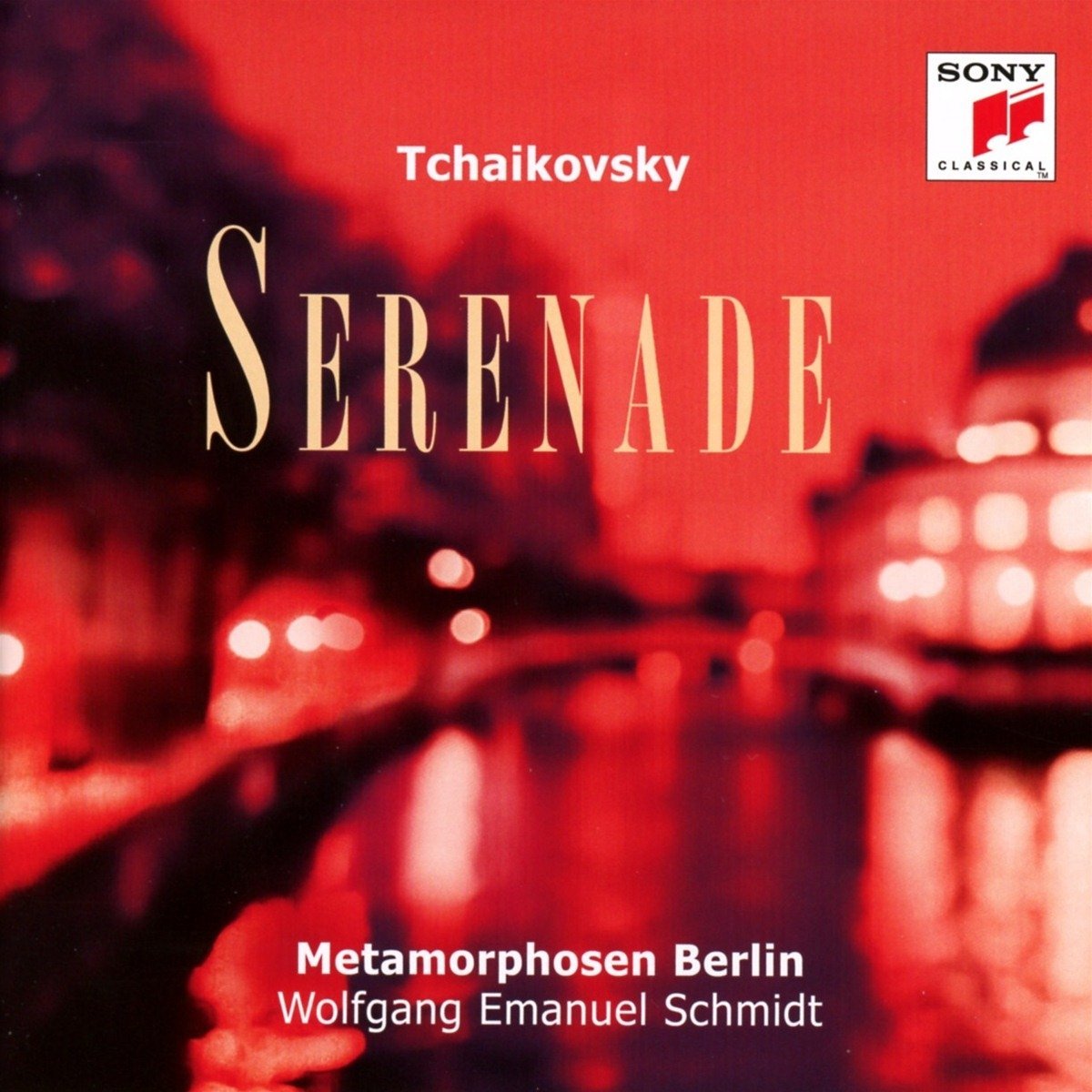 Ensemble Metamorphosen Berlin follow up on the success of their debut album with works by arguably the most well-known composer to come out of Russia; Tchaikovsky. Their debut album "Inspiration" earned 5 star reviews from Cencerto Music Magazine as well as Berlin Broadcaster rbb Kulurradio.
This new album includes Tchaikovsky's "Souvenir de Florence" and his "Serenade in C Major". Op. 48, and particular highlights are new arrangements by cellist and director Wolfgang Emanuel Schmidt of "Valse Sentimentale" – recorded for the first time for cello and string orchestra.

If you fancy some Passion this Easter, there's a glut of fine new recordings available. For me, the star turn is John Elliot Gardiner's St Matthew Passion, recorded live in Pisa Cathedral on 22nd September 2016.
In preparation for the recording, JEG and his handpicked choir and orchestra, took the St Matthew Passion all over Europe, performing it live more than a dozen times, before the microphones were introduced in Pisa.
Sticking to his usual habit of drawing all of his soloists bar the two main ones – James Gilchrist as the Evangelist and Stephan Loges as Jesus - from the choir, JEG presents here an eloquent, introspective, calmly authoritative vision of the passion of Christ, which, to my satisfaction at least, shows the St Matthew Passion to be more fulfilling than the more extrovert St John Passion.
But all three of the new St John Passions do a good job, and offer connoisseurs a real choice.
The Chandos issue, beautifully recorded, and drawing on a new performing edition in English, features a more traditional, in the best sense, performance from David Temple, and a larger than usual today choir, The Crouch End Festival Chorus.
This is excellent, but pretty well matched by a much smaller scale, original instrument performance from Cleveland, where Jeanette Sorrell leads a dedicated performance from Apollo's Fire, he choir and orchestra she founded, recorded around some festival performances in Cleveland and New York in March 2016.
The recording is vivid, and Nicholas Phan is an exceptional Evangelist.
Marc Minkowski's version, drawn from live performances in 2014, is typical of this brilliant eccentric. Any who have seen him live, in his shepherds smock, will know what to expect – some wonderfully original initiatives, like the heavy tramp of the orchestra in the opening chorus, which sets the scene for the tragedy to come.
I wouldn't prefer this to the other two, but Minkowski fans shouldn't hesitate.
St Matthew Passion - Sir John Eliot Gardiner (Album of the Week)
SDG (2CDs)
St John Passion - Crouch End Festival Chorus/David Temple
Chandos (2CDs)
St John Passion -

Apollo's Fire/Jeanette Sorrell

Avie (2 CDs)



St John Passion - Les Musiciens du Louvre/Marc Minkowski
Erato (2CDs)
The Complete CBSO Recordings - Louis Frémaux (Bargain Box)
Warners (12CDs)
When the young Simon Rattle first conducted the City of Birmingham Symphony Orchestra in the late 70s, he called it, "the best French orchestra in the world".
That was because of the work of Louis Frémaux, whose near decade with the orchestra is memorably recalled in this marvellous 12CD, newly remastered, set; a snip at £24 or less.
The sound is generally excellent. There's some French favourites like Saint-Saens' Organ Symphony and Carnival of the Animals, rubbing shoulders with some French cello concertos memorably played by Paul Tortelier, Berlioz's Requiem with the Birmingham Choir Frémaux founded, plus some William Walton Orchestral favourites.
This is a fine tribute to an admirable musician, who was also a war hero, winning two Croix de Guerres.