An opera set in a Chinese takeaway is cancelled because of its all-white cast
13 October 2017, 13:03 | Updated: 13 October 2017, 14:05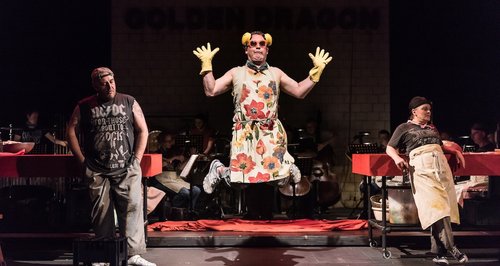 The London premiere of 'The Golden Dragon' has been pulled, as Hackney Empire strongly objected to its non-Asian casting.
Music Theatre Wales were set to bring their new opera The Golden Dragon to Hackney Empire for its London premiere on 31 October – but the theatre has now pulled out because of its all-white cast.
A statement from the Hackney Empire reads: "Hackney Empire sits at the forefront of the debate on diversity in the arts and, along with many other theatres, is totally committed to reflecting the diverse population of the UK on its stage."
"The debate aroused by the non-Asian casting in The Golden Dragon compromises the Empire's commitment and position as a champion of diversity and accessibility across the theatre industry, and therefore the decision has been taken to withdraw the forthcoming performance on 31 October."
The Golden Dragon, which has already toured the UK, is performed by a cast of five in a Chinese takeaway. They play multiple roles, including 'Chinese mother', 'Chinese aunt', 'Old Asian' and 'An Asian'. The play, written by Hungarian-born Peter Eötvös, is based on a script by German playwright Roland Schimmelpfennig.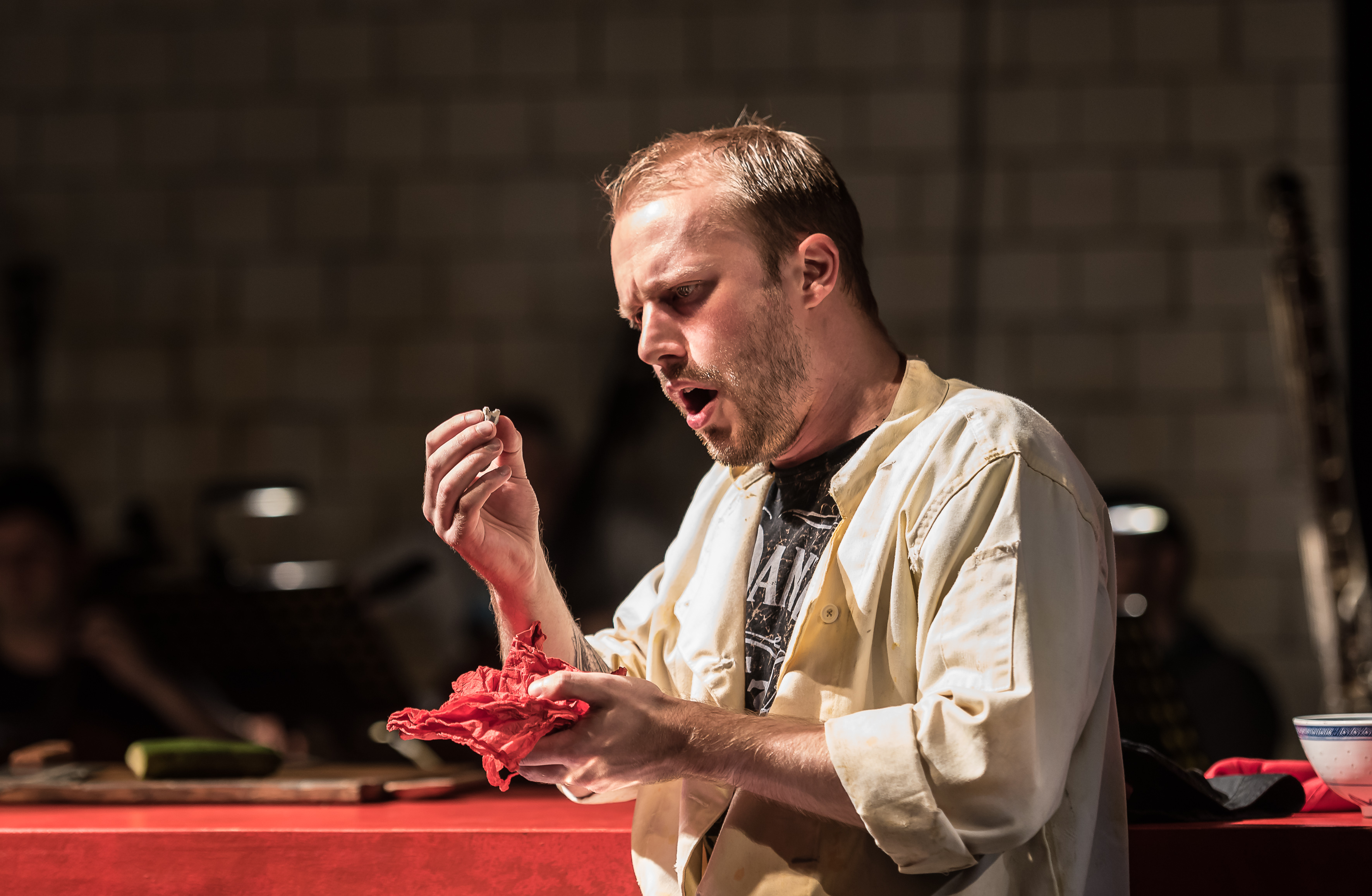 Following Hackney Empire's decision to pull the opera, Music Theatre Wales published the following statement on their website: "There is no attempt in the production to imitate other races. In fact, each member of the cast deliberately plays characters that are against type, in age, gender and even species.
"However, we recognise that having an all-white cast playing some Asian characters has caused offence to some. There was certainly no intention to do this and we are sorry that people who have read about the opera have been offended."
Everyone who has booked to see the show at the Hackney Empire will be contacted and given a refund.
The remainder of the tour will continue as planned, in Bangor Pontio on 18 October, and Aldeburgh and Snape Maltings on 21 October.
Photos: Clive Barda