Chariots of Fire tops Classic FM's Sporting Music Countdown
27 August 2018, 22:00 | Updated: 1 September 2018, 19:31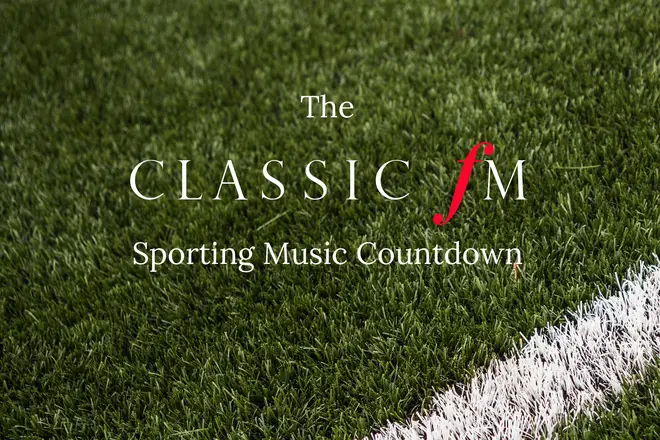 The nation's favourite piece of classical music with a sporting connection has been revealed as Vangelis' 'Chariots of Fire', taken from the movie of the same name.
Voting took place via classicfm.com in the last few weeks and the full top 20 was broadcast in a special Bank Holiday programme on Classic FM, hosted by Karthi Gnanasegaram and Henry Blofeld.
The top 10 was as follows:
1. Chariots of Fire (London Symphony Orchestra & Mr. Bean, London Olympics 2012) – Vangelis
2. Nessun Dorma (sung by Pavarotti for Italia '90) – Puccini
3. World in Union (Rugby World Cup theme) – Holst/Skarbek
4. Bolero (Torvill & Dean, Sarajevo Olympics 1984) – Ravel
5. The Trap (London Marathon theme) – Ron Goodwin
6. You'll Never Walk Alone (Liverpool F.C.) – Rodgers & Hammerstein
7. Zadok the Priest (inspired the Champions League theme music) – Handel
8. A Musical Joke (Horse of the Year Show theme) – Mozart
9. Jerusalem (England rugby and cricket) – Parry
10. Abide with Me (FA Cup final) – Monk/Lyte
Written for the 1981 Academy Award-winning film, Chariots of Fire has enjoyed huge success around the world, becoming the soundtrack to the Olympic Games and especially the London 2012 Olympics. During the opening ceremony, it was performed by the London Symphony Orchestra, accompanied by Rowan Atkinson who reprised the role of Mr Bean for the event.
In Classic FM's countdown, football is the sport most linked to classical music, with eight of the top 20 pieces associated with the beautiful game. They include Puccini's Nessun Dorma (Italia '90 World Cup) at number two; You'll Never Walk Alone (Liverpool Football Club) at number six, plus Handel's Zadok the Priest (the Champions League theme music) at number seven, which is the favourite of England's all-time leading goal scorer, Wayne Rooney.
Rooney told Classic FM exclusively: "Playing in and winning a Champions League final was something I dreamed of as a kid and a big part of why I left my boyhood club. My first game for United was in the Champions League at Old Trafford when I scored a hat trick, but nothing can beat winning the final in Moscow against one of our biggest rivals at the time, Chelsea. Every time I hear that music, the memories come flooding back."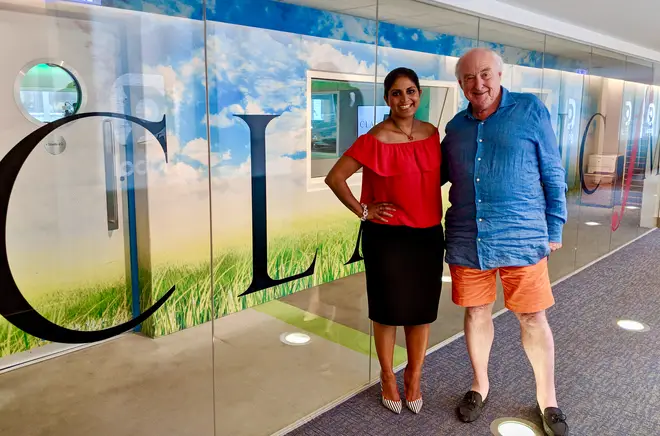 The countdown covers a wide range of sports from cricket and athletics to Formula One, darts and rugby. World in Union, the theme song for the Rugby World Cup, is the nation's third choice, with music taken from Jupiter, the Bringer of Jollity, from Holst's The Planets.
It's the choice of Sir Clive Woodward, who led England to victory in the 2003 Rugby World Cup. He told Classic FM: "My first memories of this are from the Rugby World Cup in South Africa in 1995, which was a fantastic tournament, and it brings back great memories when I hear it now."
Classic FM presenter Karthi Gnanasegaram said: "So much of the world's favourite classical music, which we play on Classic FM, has become synonymous with the biggest sporting moments and events. They are perfect partners. Both take you on an emotional rollercoaster and when you hear the music again, you're instantly transported back to the terraces or the pitch. For almost 40 years, Chariots of Fire has been doing just that, evoking the memories and emotions of the greatest show on earth – and that's why I think Classic FM's listeners have voted it number one."