EXCLUSIVE: Listen to Björk's Hunter, performed by Anne Sofie von Otter and Brooklyn Rider
26 October 2016, 11:24 | Updated: 8 November 2016, 15:13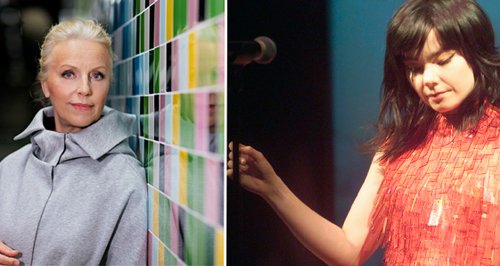 Mezzo-soprano Anne Sofie von Otter has made a name for herself as one of today's best opera singers, performing music by Mahler, Monteverdi and Mozart. But on her new album she's performing contemporary songs by the likes of Kate Bush, Björk and Elvis Costello.
Pictures: Mats Bäcker and Getty.
Her new album is called 'So Many Things' and here's what Anne Sofie had to say:
"On this recording are songs by Elvis Costello, Sting, Brad Mehldau, Rufus Wainwright, Kate Bush and Björk, all with well-documented interested and various toes or feet in classical music.
"I am bringing the two worlds together. In fact I don't see them as two worlds at all, but just plain old good, interesting, attractive music that moves and inspires me."
You can listen exclusively to 'Hunter' by Björk, as performed by the brilliant Anne Sofie right here:
And here's Björk's original version of the song, in which she turns into a CGI polar bear:

The album also includes songs specially written for Anne Sofie by Caroline Shaw and Colin Jacobsen. And you can hear Anne Sofie and Brooklyn Rider perform at Saffron Hall in Saffron Walden this Friday, 11th November.
You can order the album from Amazon here