New Releases: Benny Andersson and British Music for Violin & Piano
25 September 2017, 10:00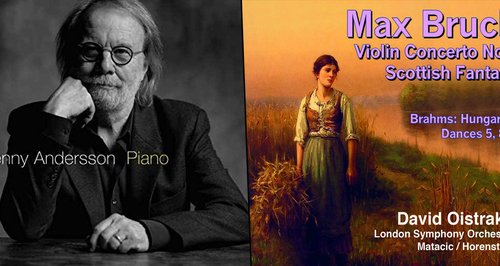 Throughout the week Classic FM's presenters bring you the best new recordings, including world exclusives and premiere broadcasts of latest releases.

John Suchet plays a track from his featured Album of the Week at 10.15am every weekday.
Benny Andersson: Piano
Deutsche Grammophon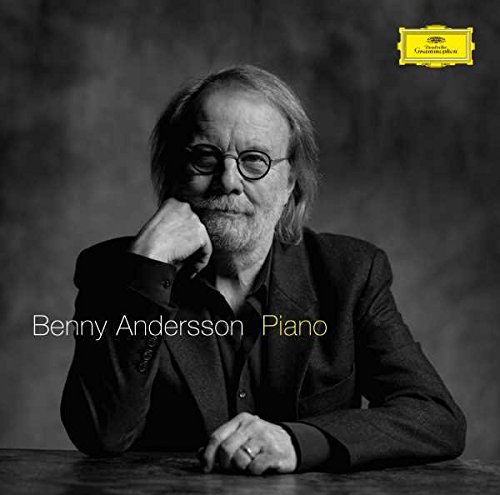 'Piano' takes listeners on a 21-track journey through Benny Andersson's acclaimed and celebrated career as songs from ABBA, his musicals and other solo-compositions are re-interpreted as you have never heard them before, performed unaccompanied by just Benny himself, on his trusted grand piano. The album was recorded with Linn Fijal, engineer and studio manager at his own RMV Studios, on the island of Skeppsholmen, in the heart of his hometown Stockholm.
The tracks are tender, touching and emotional arrangements, highlighting the theatrical, as well as classical-like qualities, both in writing and performance of music that has touched millions around the world since ABBA first came together in 1972. The music on this album reinforces Benny's profound gift for melody, a gift shared with many great classical composer-pianists throughout history, that have also inspired him throughout his life and career.
Speaking on the genesis of the album, Benny Andersson said: "In the process of recording this album, I have come to realise that the pieces I have chosen to play are an integral part of me. In endeavouring to reach for some core within them, I have found that the more I strip away the clothing, the closer I feel to the music, regardless of whether it was created last year or 40 years ago. In a strange way, I feel like I am playing my memoirs."
"It was very different to how I've made records in the past, and that was part of the joyfulness of it all," he adds, "Even without the bass, drums, guitars, strings and vocals on these songs, I think there is still substance in all of them. That was very pleasing to realise."

John Brunning plays a track from his featured Drive Discovery at 6.15pm every weekday.
British Music for Violin and Piano: Clare Howick and John Paul Edkins
Naxos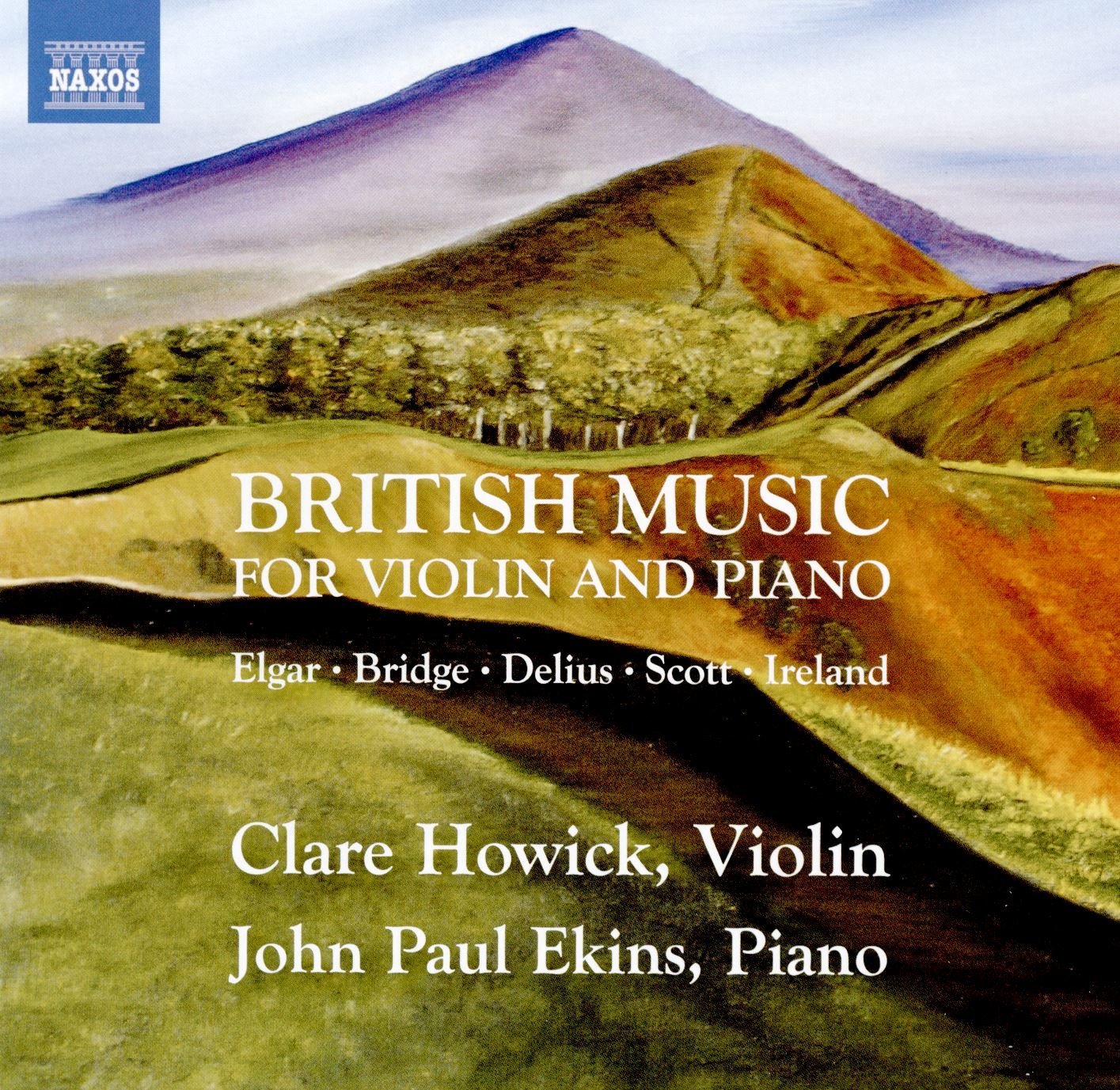 Framed by Edward Elgar's deeply personal Violin Sonata and the bravura fireworks of his Mazurka, this programme is a fascinating look at British music for violin and piano at the turn of the last century.
Popular pieces such as Delius's haunting Serenade can be found alongside premiere recordings such as that of Frank Bridge's attractive Con moto or Cyril Scotts contemplative Vesperale. Clare Howicks recital of British Women Composers can be heard on in very fine performances that evince total commitment.

David Mellor picks out his three favourite new releases every week - including his own Album of the Week, a Bargain Boxset and a Bargain Album - bringing you lots of new recordings to explore.
Album of the Week
Monteverdi: Vespers 1610
Linn (2CDs)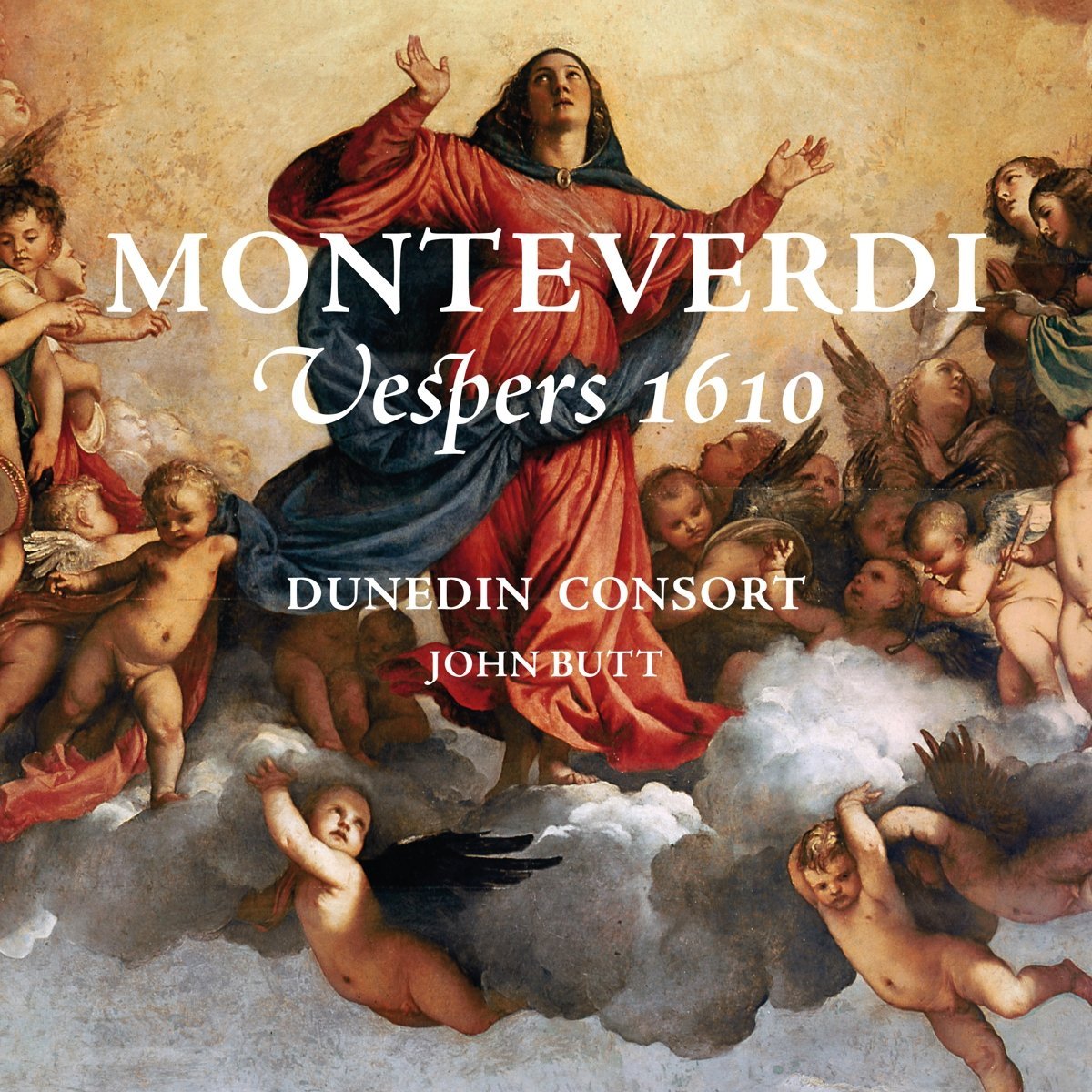 It's the 450th anniversary this year of the birth of Claudio Monteverdi, the outstanding Western composer of the first half of the 17th century.
If you want some Monteverdi in your life, you can't do better than this new recording of his Vespers from the Edinburgh-based choir the Dunedin Consort, under their music director John Butt, a man of many talents: a first-class musicologist, a communicator with a gift for explaining complex points, and an excellent conductor.
Any recording by Butt is an event. And this one, recorded with a small, hand-picked choir of ten voices, is special even by his elevated standards.
There may be more glamorous recordings of the Vespers available, but none as searching as this one.
Bargain Box of the Week
Maria Callas: Live
Warner Classics (42CDs plus 3 Blu-ray discs)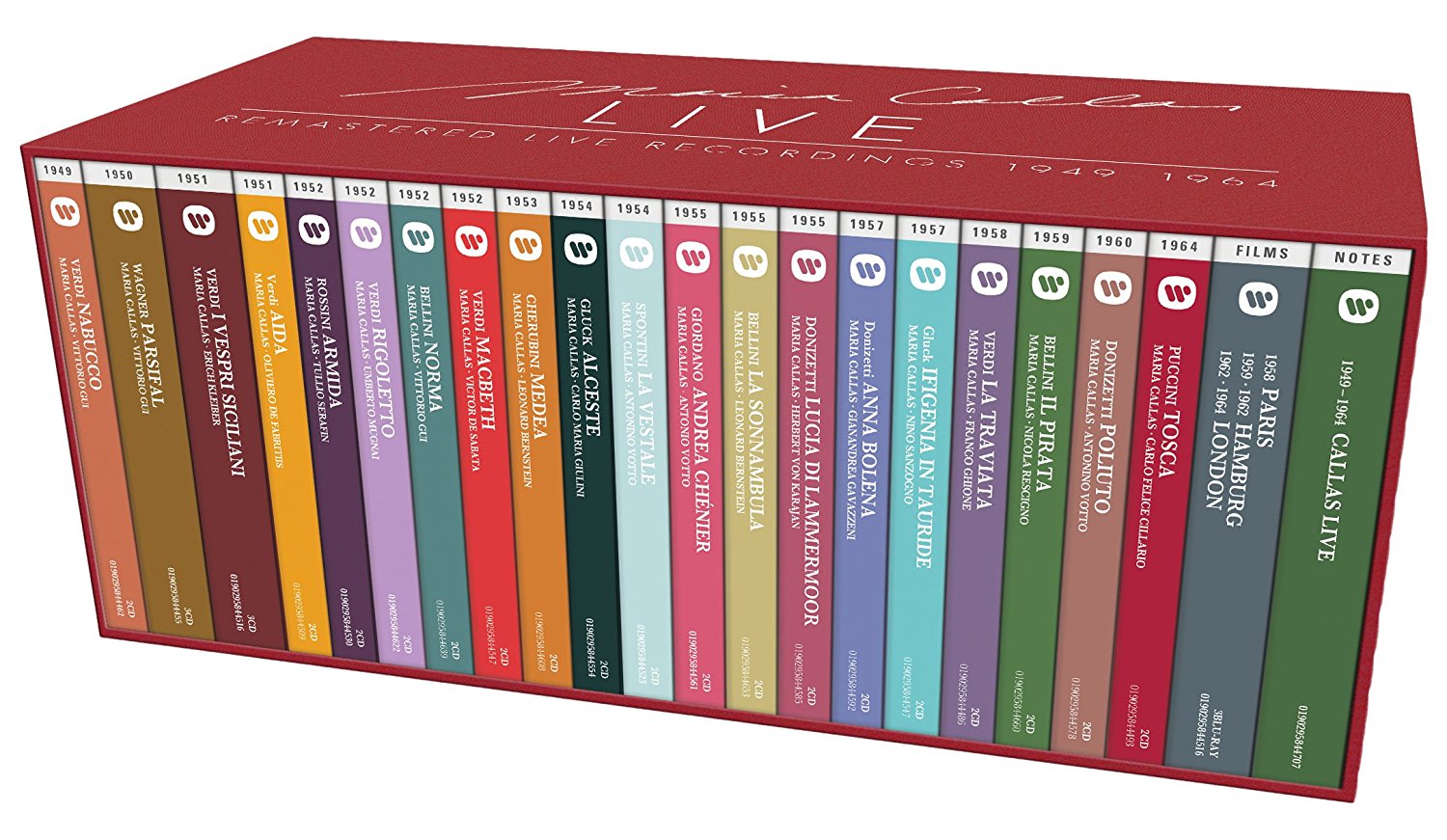 Maria Callas, the greatest singing actress of the 20th century, died alone a virtual recluse, in her Paris apartment, on September 16, 1977.
Forty years on, her star hasn't waned. Instead she is perhaps even more celebrated today, her many recordings an inspiration to fellow singers and opera fans alike.
In 2014, Warners released her studio recordings set down mainly between 1953 and 1958 on 69 CDs. The sound quality was a huge improvement on what had been available previously.
Now comes the live recordings box, with 20 complete operas, recorded between 1949-1964. They are full of artistic triumphs, and show Callas frequently more impassioned than was ever possible in the studio.
Her 1958 Lisbon Traviata was called by the eminent critic of the voice, John Steane, 'The culmination of a great singing actress's art'. Her 1955 Lucia Di Lammermoor with Karajan was described by one German newspaper as a Sternstunde – a shining hour.
Poignantly, these recordings end with her 1964 Covent Garden Tosca, described by a leading British critic as 'The total experience we always await.'
Callas's last live operatic performance was the following year, also at Covent Garden, when she was only 41. Her career was both a triumph and a tragedy. Here we get several of the triumphs.
Unmissable.
Bargain Album
Bruch: Violin Concerto No.1 & Scottish Fantasy - David Oistrakh
Alto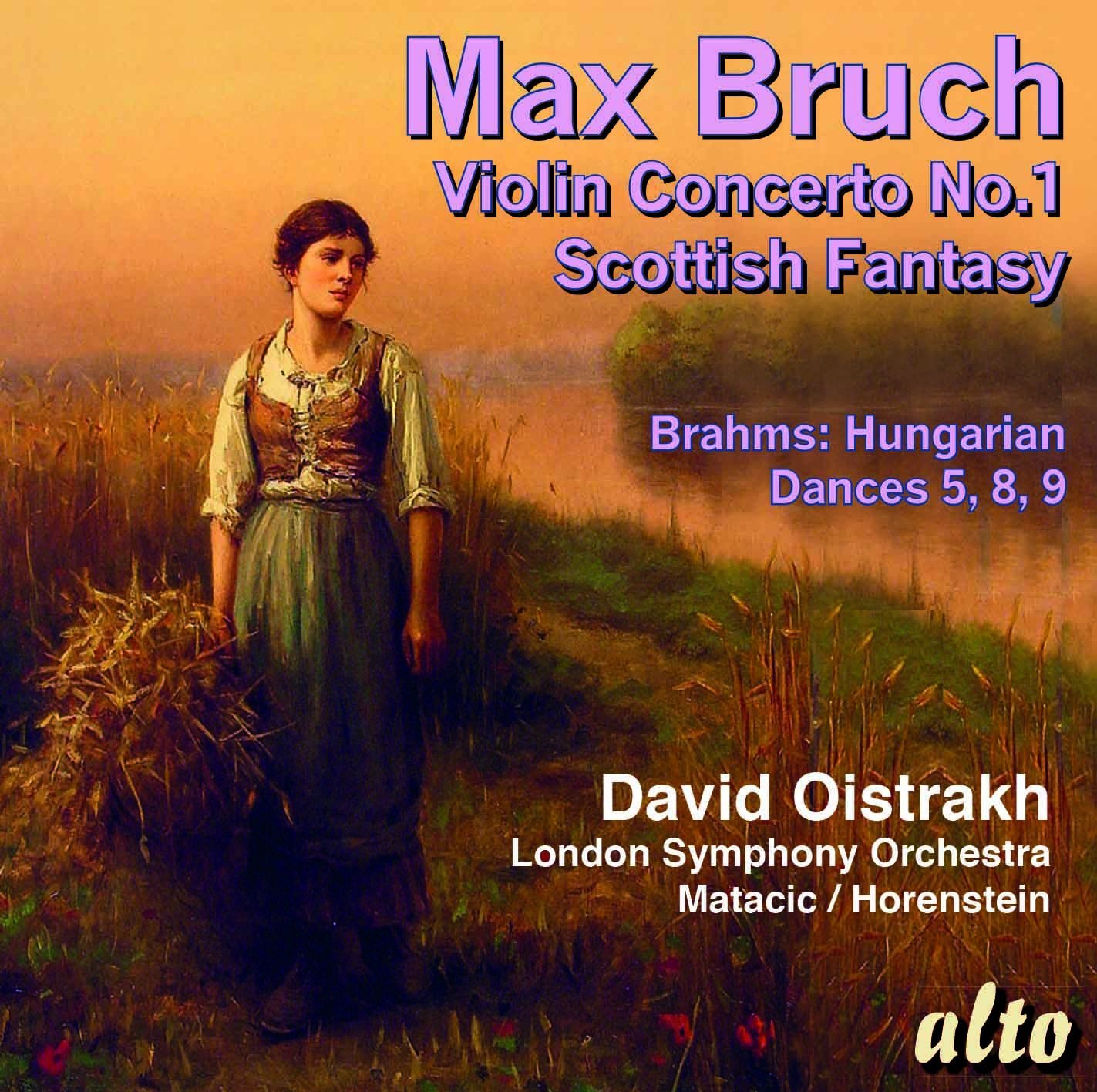 Alto albums are not as cheap as they used to be, but at lower mid-price, still represent good buys, because they have a generally unerring sense of what artists deserve to be revived. And, as here, often don't merely reproduce a historic album, but re-sort an artist's recorded legacy to create an even more attractive CD.
In this instance, a Decca recording of Oistrakh playing the Scottish Fantasy, originally coupled with Hindemith's not especially appealing concerto, is paired with an EMI recording of the Bruch. A few Hungarian Dances are thrown in for good measure.
Oistrakh was a peerless player, with a singing poetic tone, and huge strength, which makes his recordings for me, invariably both virile and impeccably sensitive.
He died back in 1976, but I still treasure memories of seeing him live, and in my mind's eye can still see his powerful, wrestler's shoulders and arms, digging his violin deep into one of his several jowls.
I have never heard a more eloquent player.