New Releases: Beethoven Piano Concertos – Elizabeth Sombart; Schubert Symphonies Vol. 2 – Edward Gardner & CBSO
9 March 2020, 10:00 | Updated: 9 March 2020, 10:43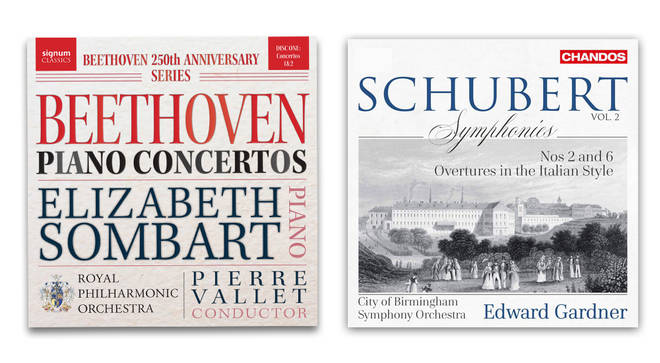 Throughout the week Classic FM's presenters bring you the best new recordings, including world exclusives and premiere broadcasts of latest releases. This week: Beethoven Piano Concertos Nos. 1 & 2 by Elizabeth Sombart and Schubert: Symphonies, Vol. 2 by Edward Gardner and the City of Birmingham Symphony Orchestra.

John Suchet plays a track from his featured Album of the Week at 10.15am every weekday.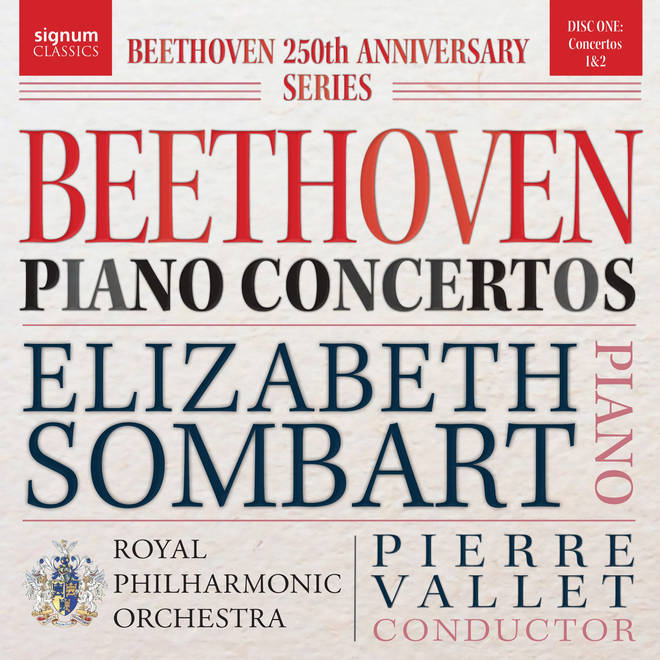 Beethoven Piano Concertos Nos. 1 & 2 – Elizabeth Sombart
Signum Classics
In celebration of 250 years since the birth of Beethoven, French pianist Elizabeth Sombart has released an album centred around the great composer's first and second piano concertos.
Sombart teams up with the Royal Philharmonic Orchestra under the baton of French conductor Pierre Vallet for six captivating recordings on the new album.
Read more: Definitively the 20 greatest Beethoven works of all time >
Later this year, they will reunite once more to continue the Beethoven celebrations with another release.
In July they're set to publish another album, this time featuring recordings of the composer's third and fourth piano concertos.
Read more: New edition of John Suchet's 'Beethoven: The Man Revealed' released for Beethoven 250 >
Elizabeth's love of piano began aged seven. She went on to study around the world with numerous teachers, earning a number of coveted music awards.

John Brunning plays a track from his featured Drive Discovery at 6.20pm every weekday.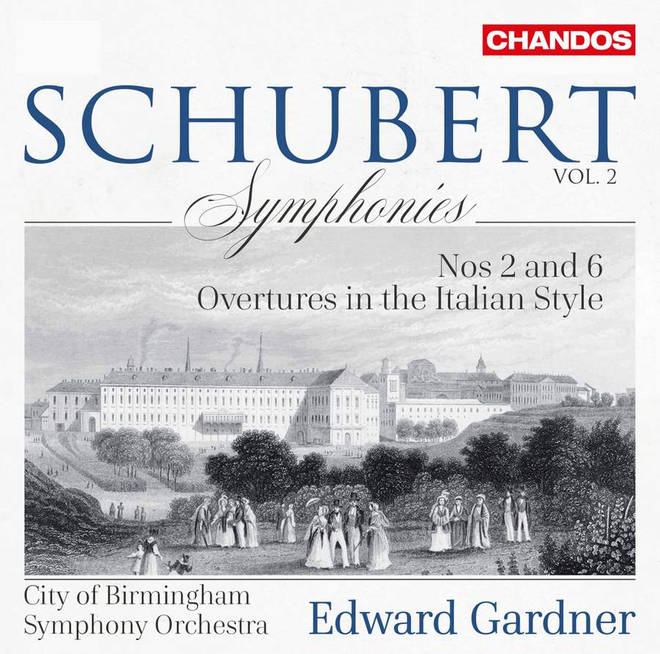 Schubert: Symphonies, Vol.2 – Edward Gardner and City of Birmingham Symphony Orchestra
Chandos
After the success of their previous series, Mendelssohn in Birmingham, conductor Edward Gardner reunites with the City of Birmingham Symphony Orchestra to produce the second album in their Schubert cycle.
This latest release centres around the composer's second and sixth symphonies, which were composed between December 1814 and March the following year.
Read more: Opera singer performs Schubert song while undergoing brain surgery >
The albums follows their previous release in 2019, which was the first volume of the cycle. It explored Schubert's third, fifth and eighth symphonies.
The CBSO is one of the UK's leading orchestras, who gave their first symphonic concert in 1920 – under the baton of Elgar.
They have been led by conductor Edward Gardner on tours across the world, and together have produced a collection of successful albums.