New edition of John Suchet's 'Beethoven: The Man Revealed' released for Beethoven 250
7 February 2020, 14:48 | Updated: 11 February 2020, 11:39
You know the music, but do you know the man? John Suchet's acclaimed Beethoven biography has been revised and updated for the composer's 250th anniversary.
John Suchet's acclaimed biography, Beethoven: The Man Revealed, has been updated and revised for Beethoven's 250th anniversary year.
Available to pre-order on Amazon from today (Friday 7 February), Suchet's portrait brings one of the greatest composers that ever lived to life, now with a brand new music section exploring Beethoven's greatest works.
The revised version of the book, originally published in 2012, accompanies John's landmark, 52-week radio series dedicated to Beethoven's life and works.
Read more: Classic FM announces UK's biggest radio series dedicated to Beethoven >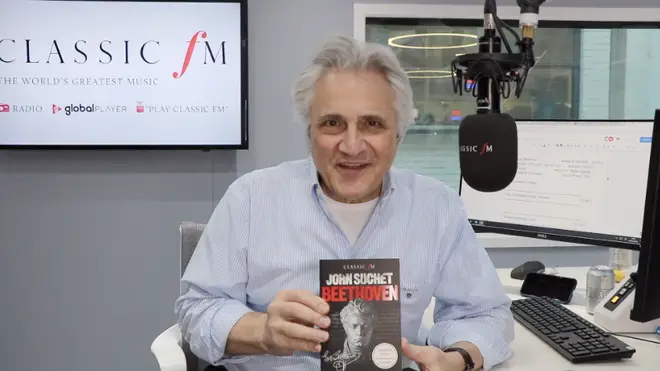 Ludwig van Beethoven is one of the world's best-loved and most influential composers. His life – its dramas, conflicts, loves and losses – is played out in his music.
John Suchet shows us the man behind the music in this compelling biography of a musical genius.
He reveals a difficult and complex character, struggling to continue his profession as a musician despite increasing deafness, alienating friends with unprovoked outbursts of anger one moment, overwhelming them with excessive kindness and generosity the next, living in a city in almost constant disarray because of war with France.
This is the real Beethoven, and Suchet brings him faithfully and vividly to life.
John was awarded with an honorary fellowship by the Royal Academy of Music in 2001, and in 2008 the Royal Television Society presented John with a Lifetime Achievement Award.
John Suchet presents Beethoven: The Man Revealed on Classic FM at 9pm every Saturday throughout 2020. Click here to find out more about John's book, Beethoven: The Man Revealed and order your copy today!