New Releases: Back in Harmony – Aled & Russell; Beethoven: Violin Concerto – Kavakos
4 November 2019, 10:00 | Updated: 4 November 2019, 10:01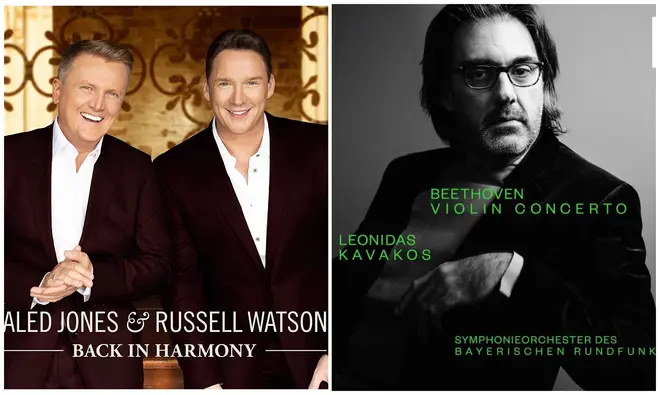 Throughout the week Classic FM's presenters bring you the best new recordings, including world exclusives and premiere broadcasts of latest releases. This week: Back in Harmony by Aled Jones & Russell Watson and Beethoven's Violin Concerto by Leonidas Kavakos.

John Suchet plays a track from his featured Album of the Week at 10.15am every weekday.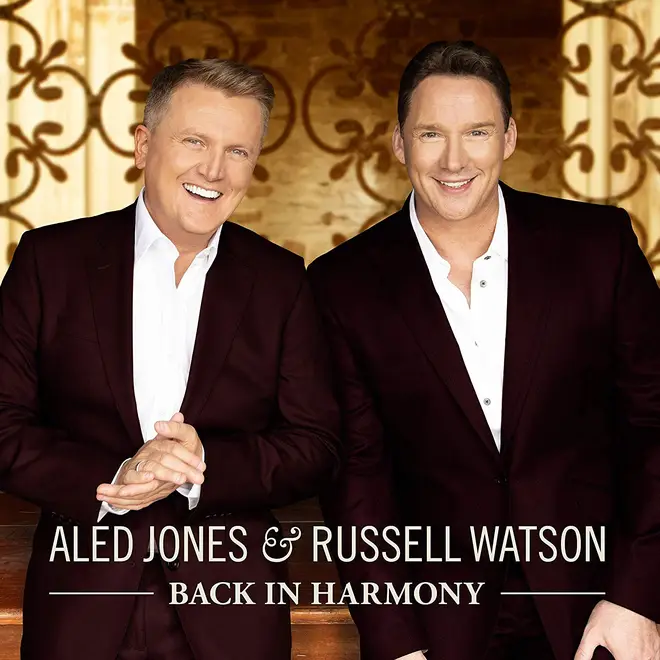 Back in Harmony
BMG
Classic FM presenter Aled Jones reunites with Russell Watson in this follow-up collaboration to their original bestselling album.
Last year the pair came together to produce In Harmony – which became the Best Selling Classical Album of 2018 by a British artist.
Now they're back with this latest release, Back in Harmony, which features a variety of their favourite standards, popular classical songs and hymns, including the single 'Lucky, Lucky, Lucky Me'.
The duo are also currently touring the UK with their In Harmony tour throughout November, and Watson will embark on a solo tour in 2020 – celebrating 20 years since his debut album The Voice was released.
Read more: Russell Watson announces UK tour 2020 – here's how to get tickets >
Aled Jones & Russell Watson - Lucky, Lucky, Lucky Me (Video)

John Brunning plays a track from his featured Drive Discovery at 6.20pm every weekday.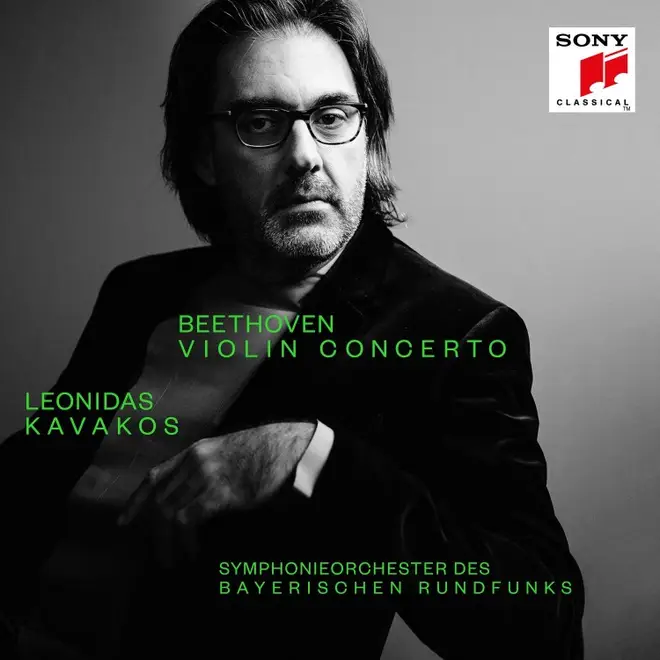 Beethoven: Violin Concerto
Sony Classical
Recognised internationally as a violinist with rare quality and exceptional technique, Leonidas Kavakos joins the Symphonieorchester des Bayerischen Rundfunks in his latest release: a two-disc album dedicated to the revolutionary.
Released a year before the 250th anniversary of Beethoven's birth (in 2020), Kavakos delivers a magnificent new recording of the composer's only violin concerto, as well as a second disc of his Septet in E flat major and Variations on Folk Song (Op. 105 and 107).
At just 21 years old, Kavakos had already won three major music competitions – the Sibelius Competition, and the Paganini and Naumburg competitions.
Since then, Kavakos has conducted the London Symphony Orchestra, the New York Philharmonic and the Boston Symphony Orchestra, among others.
Leonidas Kavakos - Beethoven // Album Preview