New Releases: The debut album from The Ayoub Sisters and Noa Wildschut plays Mozart
18 September 2017, 10:00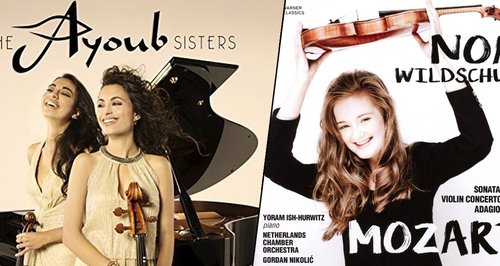 Throughout the week Classic FM's presenters bring you the best new recordings, including world exclusives and premiere broadcasts of latest releases.

John Suchet plays a track from his featured Album of the Week at 10.15am every weekday.
The Ayoub Sisters


Decca
The Scottish–Egyptian multi-instrumentalist sisters Sarah and Laura Ayoub are being heralded as the new sound and faces of the classical and crossover worlds. Two years ago, the girls were discovered by Mark Ronson and recorded a cover of 'Uptown Funk' at Abbey Road.
Mark Ronson said: "It was brilliant to bring together unique talents and produce a new cover of Uptown Funk. It's an honour that such talented people are interested in my music...we created something special."
They were then invited by Classic FM to make their Royal Albert Hall debut at Classic FM Live. After their thrilling performance, they were immediately signed by Universal Music's iconic label Decca Records, in a unique joint venture with Classic FM.
The sisters have now returned to Abbey Road to record their debut album with the Royal Philharmonic Orchestra, performing their own arrangements of classical and pop tracks.
Classically trained, Sarah and Laura also bring a unique dimension as performers; they are one of the only acts in the world that play two instruments together (cello & violin) through one loop station. Another special feature they bring to performances is that they can swap instruments during the pieces they play.
Paying tribute to their Egyptian-Scottish roots, the album includes the newly composed track 'Call to Prayers' which brings together musical themes from Islam and Christianity and will be released to coincide with International Peace Day on Thursday 21 September 2017. The album also includes 'Melodies from Scotland', a medley of Scottish music previously released by the duo for Burns Night in 2016. The track soared to number 1 on the iTunes classical chart just 20 minutesafterit'sfirstplayonClassic FM and remains a favourite with Classic FM listeners.
The album will be released this Friday 22nd September 2017. You can purchase it on Amazon or iTunes:

John Brunning plays a track from his featured Drive Discovery at 6.15pm every weekday.
Mozart: Noa Wildschut
Warner Classics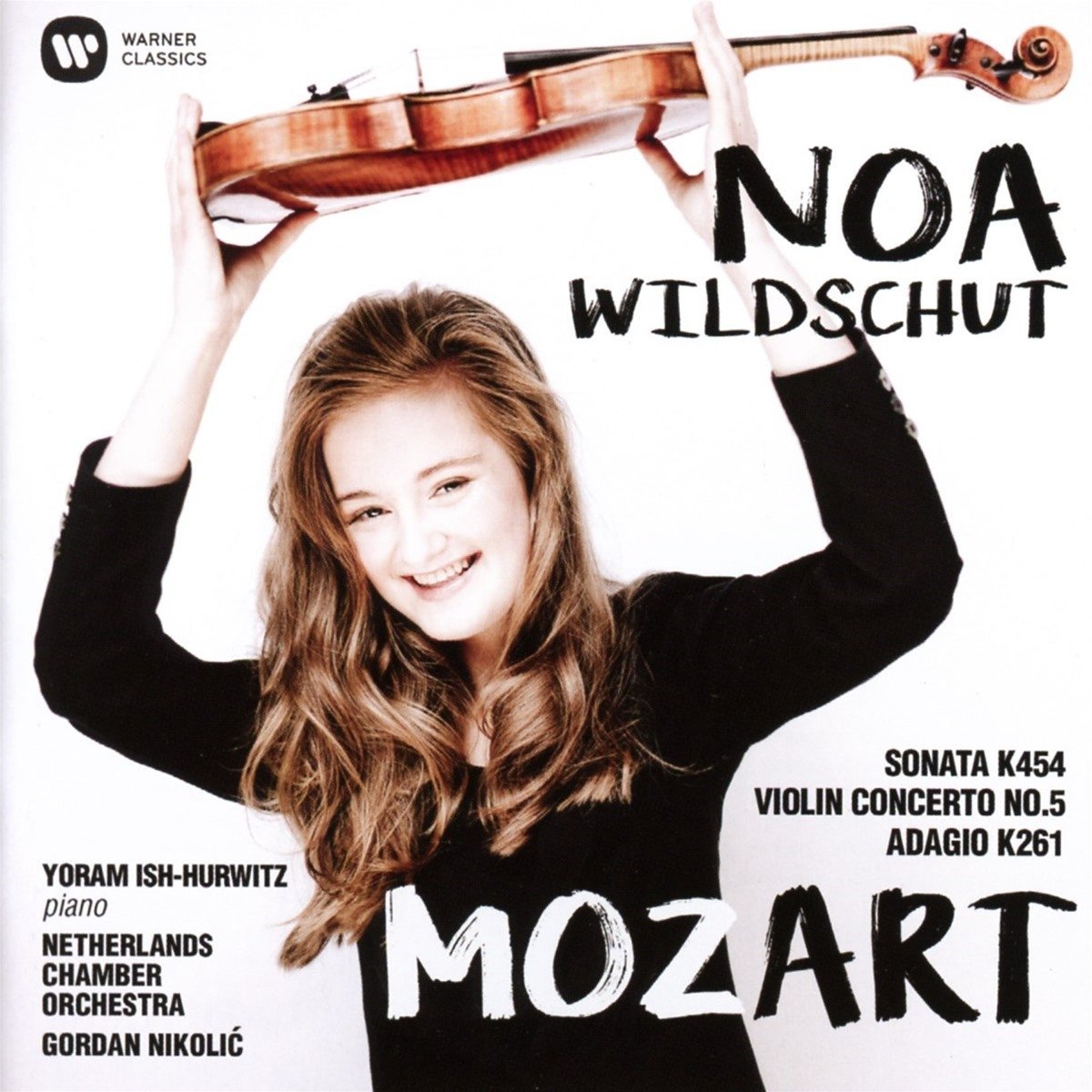 At the age of 16, the young Dutch violinist Noa Wildschut has already won her place on the international music scene. At just 6 years old, she made her first appearance on Dutch television for the 'Kinderprinsengrachtconcert 2007' and made her debut at the Concertgebouw in Amsterdam at only 7 years for the 'Night of Hopes'. Today, she performs at the Konzerthaus in Berlin, the Tonhalle in Zurich, at the Concertgebouw in Amsterdam with ensembles as well-known as the Rotterdam Philharmonic Orchestra or the Kremerata Baltica.
The young Dutch violinist Noa Wildschut has been described as "a miracle of musicality", while Anne-Sophie Mutter has singled her out as "undoubtedly one of the musical hopes of her generation".
For her debut as a Warner Classics recording artist, Noa has chosen a programme of Mozart that combines concertante and chamber works. As she says: "I'm showing two sides of Mozart – and also two sides of myself."
"Mozart's music has such a feeling of purity," Noa says. "and the Fifth Violin Concerto is so gorgeous. Of all his violin concertos, this is the one that contains the most humour. It's almost like a kind of opera, with all those different characters, really, a story is being told." Noa herself composed the cadenzas she plays in the concerto, with some help from Dutch composer Max Knigge. "Max came up with the concept, and I invented some things around it … it really became something by us together. It has been written in a way that does justice to Mozart, including lots of little jokes."
The album release coincides with the release date of the documentary 'Zusjes' (Sisters), about Noa and her family, which will run in cinemas in Holland in autumn 2017.World wide release of the documentary is planned for early 2018.

David Mellor picks out his three favourite new releases every week - including his own Album of the Week, a Bargain Boxset and a Bargain Album - bringing you lots of new recordings to explore.
Album of the Week
Joyce El-Khoury: Echo
Opera Rara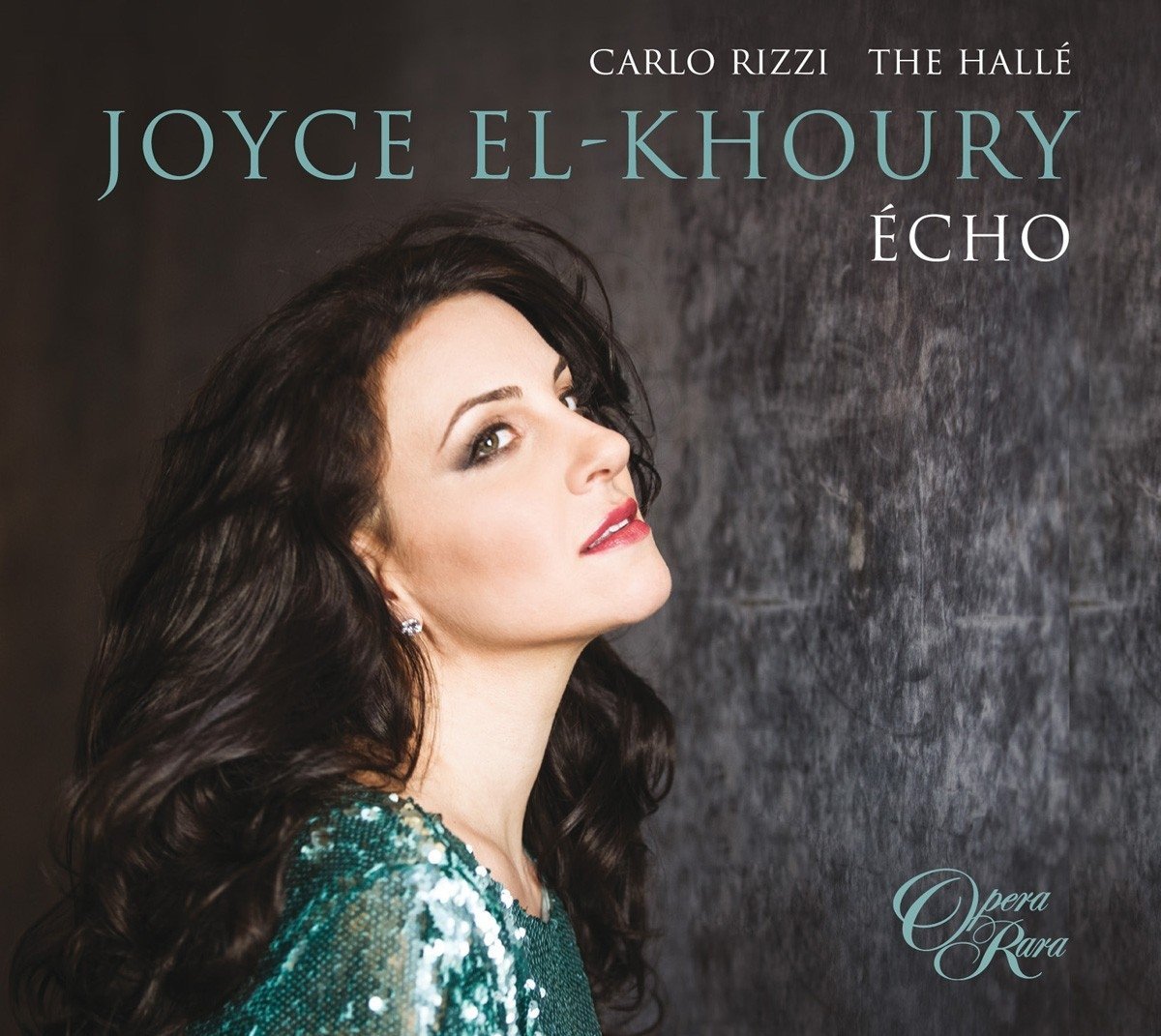 Joyce El-Khoury's debut album is fascinating, with a range of fine early-mid nineteenth century music, performed with great élan and pin-point accuracy, by a singer who will go far.
It's an album she can be proud of, very well recorded in Manchester with the Hallé under the experienced Carlo Rizzi, and their contribution is a vital part of this recording's success.
It's a companion issue to the Michael Spyres CD I reviewed here last week. And indeed Spyres joins Joyce in the celebrated final duet from Donizetti's Lucia di Lammermoor.
The concept here is for El-Khoury to sing arias made famous by the French soprano Julie Dorus-Gras, who lived for almost the entire 19th century (1805-96)
She premiered, or gave early performances of, some of the greatest operas of the period. A number of these are included here, notably a Scene and Cavatina from Lucia; a very demanding aria from Rossini's final opera, William Tell; and a Scene and Air from Weber's Freyschutz. In all of these, she employs the French versions as would have been sung by Dorus-Gras.
But it's some of the lesser known stuff that most catches the ear, notably, for me, a cavatina from Meyerbeer's Robert le Diable, where the soprano, in effect, duets with a cor anglais. Delightful.
Boxset of the Week
Joshua Bell: The Classical Collection
Sony (14CDs)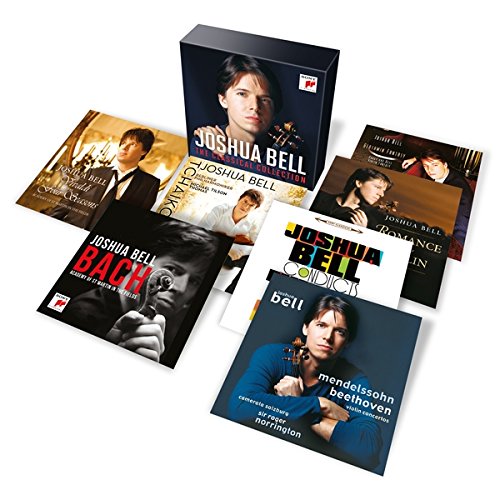 The violinist cum conductor Joshua Bell makes interesting albums. And the fruits of almost twenty years in the Sony studios can be heard on this handily priced (around £25) 14CD box where Bell gets the chance to play his way through some well known concertos (e.g Beethoven, Sibelius and Tchaikovsky), and also to show his talent in lighter fare, with a Gershwin Fantasy album that will bring much pleasure, and two CDs of delightful encore pieces.
Bell also shows his interest in contemporary music with an album devoted to the Violin Concerto of the British composer Nicholas Maw, who died in 2009, and music by the very much alive American John Corigliano, notably his quite well know concerto subtitled "The Red Violin".
There's also two enticing CDs of violin sonatas with his regular partner Jeremy Denk.
In recent times Joshua Bell has worked as a conductor with our own Academy of St Martin in the Fields. Bell shows his prowess in a Beethoven album featuring persuasive accounts of Symphonies 4 and 7.
I strongly recommend this box as an inexpensive way of acquiring a range of interesting music and Bell is an outstanding player.
Bargain Album
Royal Air Force 100th Anniversary: The Central Band of the Royal Air Force
Chandos (2CDs)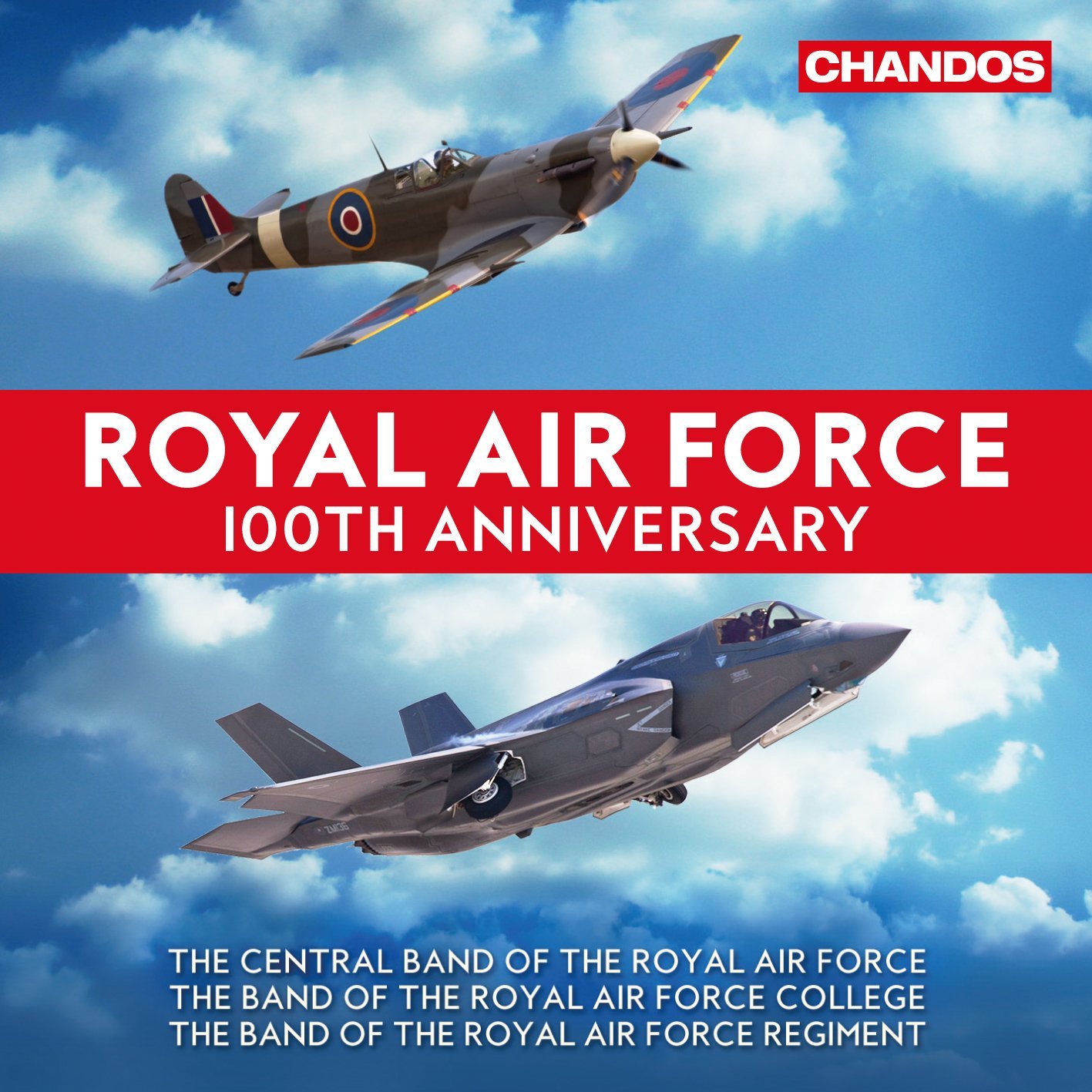 Enthusiasts often ask me to play more military band music in my Sunday show. And from time to time I am happy to oblige. But it's not everybody's cup of tea, so military band fanatics are best advised to buy albums like this, a two CD set handily priced at around £11 or less.
To celebrate the centenary of the RAF, Chandos has pulled together music from several albums issued over the last decade. And what you get is two hours of extremely varied music in typically excellent Chandos sound.
RAF musicians, led by The Central Band, offer here not only traditional military marches, but a range of more popular music including even swing stuff from the Second World War either played by the squadronaires (like the Frank Sinatra/Count Basie classic Come Fly With Me, with a vocal, and Benny Goodman's Sing, Sing, Sing) but also a bunch called the RAF Swing Wing, who contributes an Andrews Sisters medley. Who remembers the Andrew Sisters? But the music sounds good!