New releases: Vladimir Ashkenazy plays Bach and Maxim Rysanov plays Schubert
17 July 2017, 10:00
Throughout the week Classic FM's presenters bring you the best new recordings, including world exclusives and premiere broadcasts of latest releases.

John Suchet plays a track from his featured Album of the Week at 10.15am every weekday.
Bach: French Suites - Vladamir Ashkenazy
Decca
To mark the 80th birthday of Vladimir Ashkenazy, Decca Classics is celebrating the prolific output of its longest-serving artist with a new album of Bach's French Suites plus two new box sets - his Complete concerto recordings and a personal selection of solo and chamber works - plus six vinyl reissues of his legendary recordings.
As one of the most renowned and revered pianists of our time, Vladimir Ashkenazy has won acclaim for his penetrating insight and superlative technique. As an artist, his creative life encompasses a vast range of activities and he continues to offer inspiration to music-lovers across the world. His brand new album of Bach's six French Suites, John Suchet's Album of the Week, continues Ashkenazy's extraordinary journey through the major keyboard works of JS Bach.
Ashkenazy remarks, "It was a privilege to do more Bach, and I tried to have as clear a sound as possible. The music is transparent, and Bach's own instrument was terribly clear, so this has to be taken into account in pieces where there are lower bass lines, and a more involved texture. I use very few ornaments and don't think of the sound of the harpsichord - the piano is what we have today. What I try to do is play on what we have today, and make the combination of voices as clear as possible."

John Brunning plays a track from his featured Drive Discovery at 6.15pm every weekday.
In Schubert's Company - Maxim Rysanov
Onyx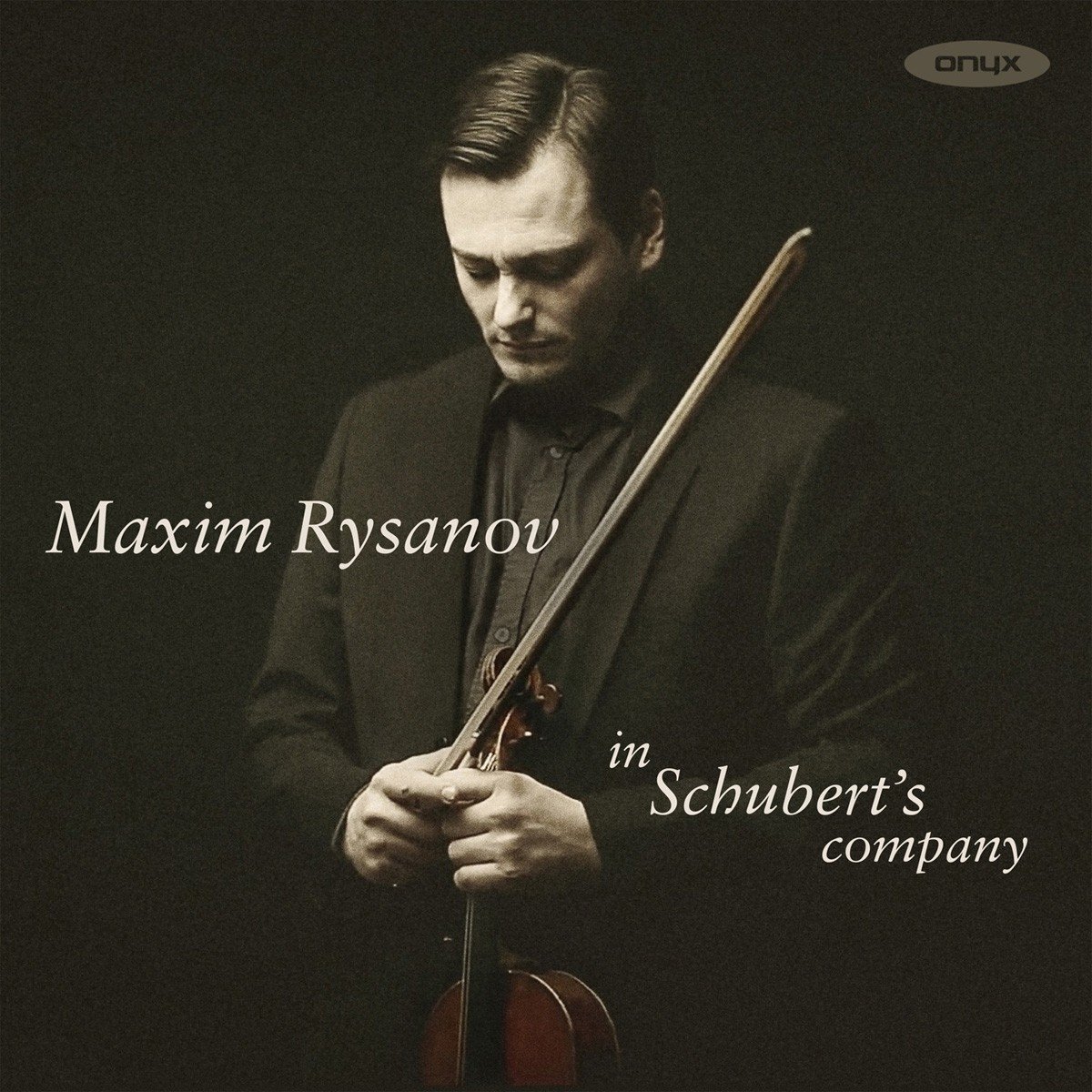 "I am not superstitious... Nevertheless, when I started collecting repertoire for this album, which is dedicated to Schubert's 220th anniversary, some works on the disc accidentally appeared to be connected."
"Schubert's 5th symphony was recorded in Riga just about 200 years after it was composed. Franz was 20 years old when he wrote it. Leonid Desyatnikov's 'Wie der alte Leiermann', for violin and orchestra, which I decided to arrange for the viola especially for this project, was composed 20 years ago for Schubert's 200th anniversary. Spooky..."
"On a more serious note, Schubert touches me deeply. Not only with his music and his sensitive soul, but also his life story is fascinating to me. Composer, elementary school teacher, poet, philosopher, pianist, singer, violinist, violist! With this album, I present myself as a commissioner of new music, arranger, solo performer and conductor. I would like to believe I am 0.22% closer to understanding Schubert" Maxim Rysanov
Schubert's sunny 5th Symphony, 3rd Violin Sonata and 'Polonaise' for violin & orchestra, are joined by three contemporary composers who each draw on Schubert's music for their compositions. A darker, tormented Schubert from his final years is the source for their works 'Winterreise', 'Erlkönig' and the late 'Fantasy for violin & piano' providing the inspiration. The haunting beauty of Schubert's music continues to exert a powerful influence on performers, composers and music lovers alike."

David Mellor picks out his three favourite new releases every week - including his own Album of the Week, a Bargain Boxset and a Bargain Album - bringing you lots of new recordings to explore.
Walton: Anthony Marwood
Hyperion
Vladimir Ashkenazy: The Complete Piano Concerto Recordings
Decca
Dodgson: Guitar Chamber Works - Mela Guitar Quartet
Naxos